Today the six-foot social distance guidelines between Disney characters and guests was no longer a thing. With the return of traditional Disney character interactions what a difference six feet makes really became apparent. As guests ran into Mickey's arms, joked with Gaston, posed with Iron Man, and danced with princesses, the entire feel of Disneyland and Disney California Adventure was changed.
Watching all of these magical interactions happen throughout the day, it became very apparent that the six-foot difference really had a much more profound impact on the Disney experience than I ever had realized. For the last year since the Disneyland Resort opened, I've enjoyed taking photos of Disney characters, interacting with them from a distance, and have felt thankful for the experiences that were offered. Today, I discovered what I had been missing.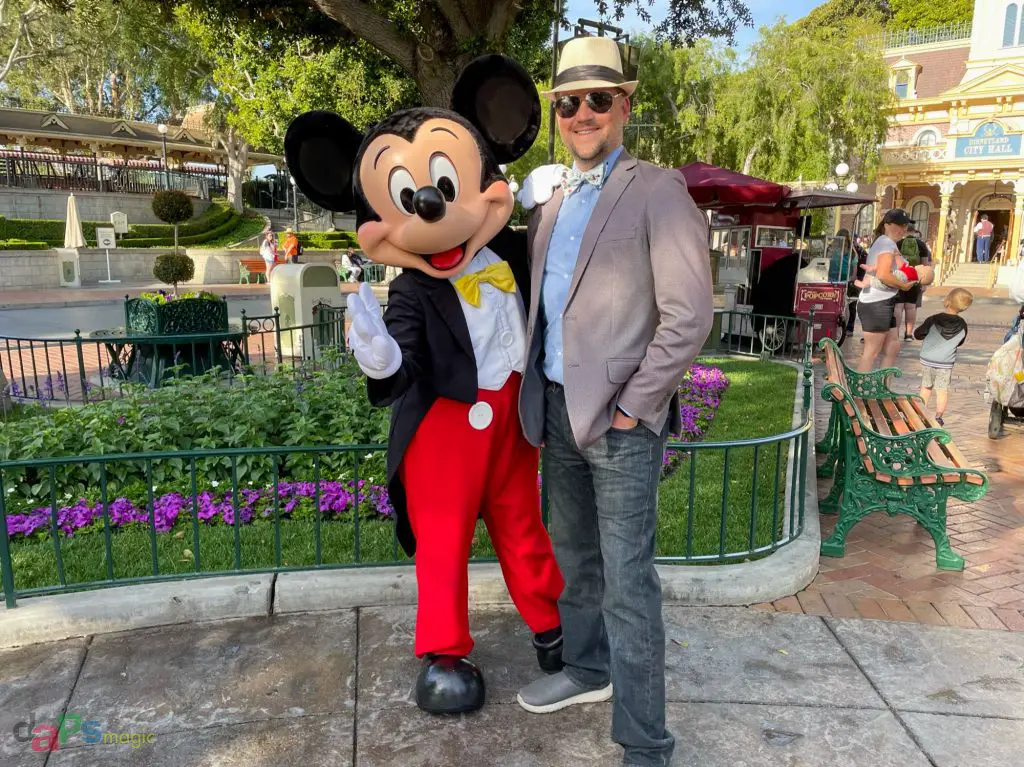 While six feet may not feel like a huge space, in hindsight, it really is very isolating. From six feet there are no hugs, no high fives, no twirls, no one-on-one moments. With the return of traditional character interactions, all of these things brought guests closer to Disney characters (literally and figuratively). Magical moments exploded today. I think I saw more magical moments today than I have in the last two years combined and it was simply wonderful.
Having the Disney characters no longer in specific cordoned-off spaces also brought the parks to life in a way I didn't realize they weren't. Seeing Mary Poppins and Bert skip along Matterhorn Way, Jack Sparrow arguing with the crew of a canoe in New Orleans Square, and of course Mickey and the gang stroll around Main Street, USA brought life to the park that was so energizing and refreshing.
Over in Disney California Adventure seeing Super Heroes wandering around Avengers Campus and engaging with guests brought the land to life in a way I hadn't even imagined. This is the way that land was designed to be and today was the first day guests really experienced it as envisioned. In one corner Ant-Man and Black Panther were talking to an elderly gentleman. In another corner of the land kids and adults alike were geeking out over the fact that they got to meet Iron Man. Heck, I even got to chat with Captain Marvel.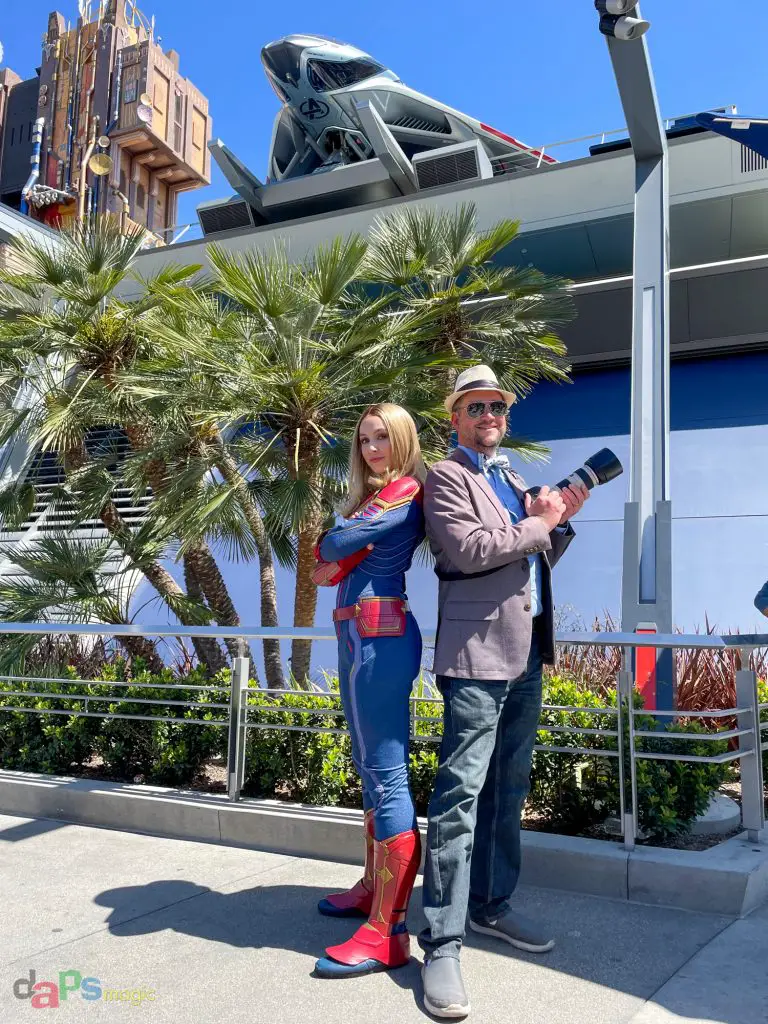 The return of traditional Disney character interactions to the Disneyland Resort brought the whole place to life in a way I really couldn't have imagined. I distinctly remember when the Disneyland Band returned after the parks reopened. The return of the band, and other musicians, brought a new life to the park that I had definitely felt were missing. The return of the traditional Disney character meet and greets brought new life to the parks in a way I had no clue were missing. I really had no clue what a difference six feet could make. However, now I do. I'm thankful that I do. I'm thankful that traditional character interactions are back (even if I am really awkward with them). I'm also very thankful for all the cast members who make so much magic each and every day, but especially today. This was a day that will be a core memory of mine and it is completely due to the Disneyland Resort cast members. So thank you to all who make the magic and made today magical!