There are plenty of announcements coming out today from Disney Parks as part of the #HalfwaytoHalloween celebration. This includes updates about Halloween parties at Disneyland and Walt Disney World Resorts and so much more! The Disney Cruise Line is also getting some exciting news!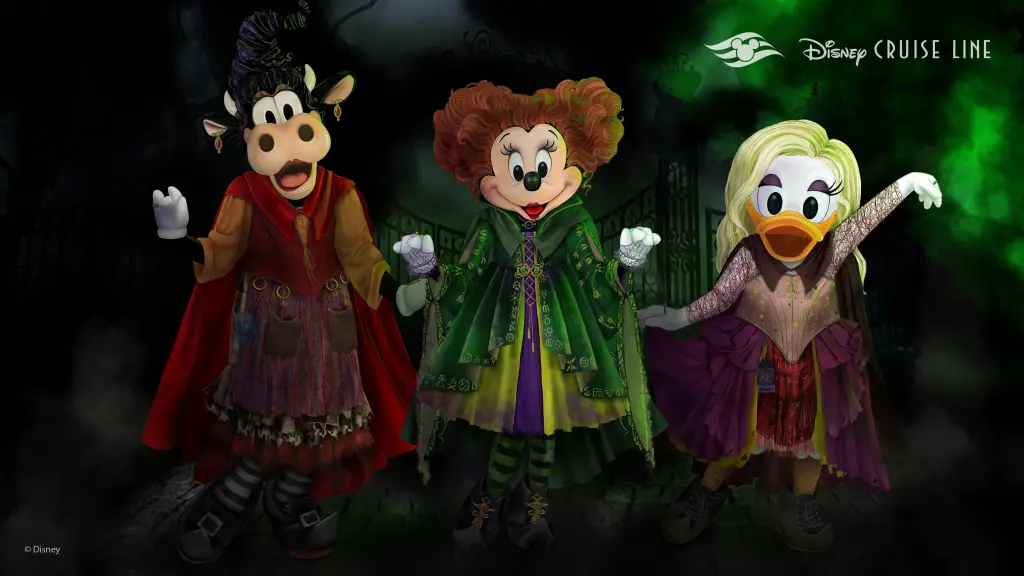 There will be a new approach to the Sanderson Sisters on the Disney Cruise Line this Halloween season. Minnie, Daisy, and Clarabelle will be debuting new outfits that have them dressing up as the Sanderson Sisters. The outfits have never been seen before and will most likely be immediate fan favorites!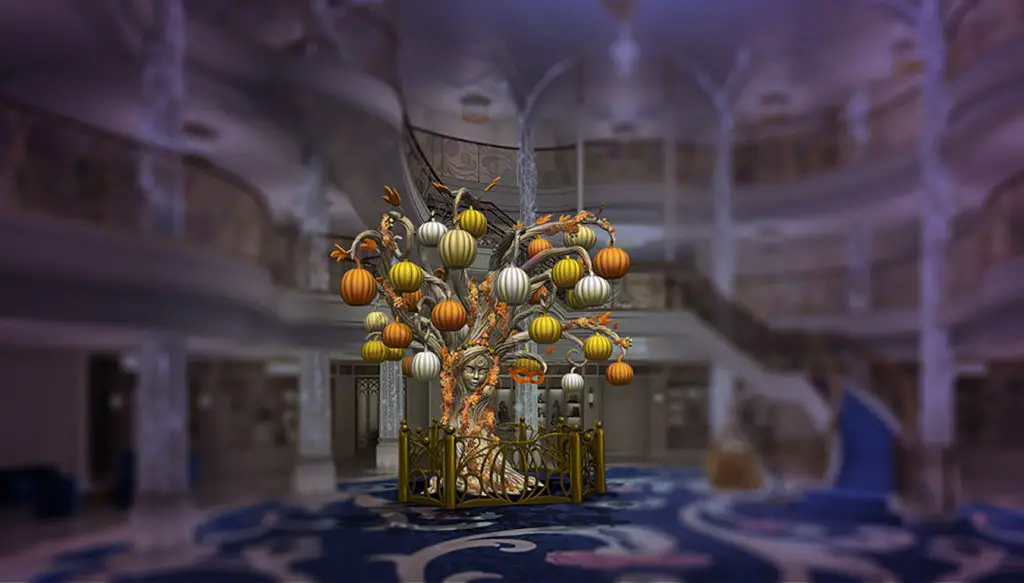 Those who are cruising aboard the Disney Wish will get to witness the debut of a new Pumpkin Tree in the "Cinderella"-inspired Grand Hall. This will feature lighter back, graceful branches, and also a mystical face. And legend has it that this enchanted tree, that is named Boo, grew beautiful gouds with the help of a wishing star. The best pumpkin, not the great pumpkin, would be granted a special wish. This magical moment would come to being when Cinderella needed a carriage to head to the royal ball. Then with the magical words of bibbidi-bobbidi-boo, the pumpkin did indeed become the magical carriage that would take Cinderella to the ball where she would meet her prince.
Are you excited to experience Halloween on the High Seas aboard the Disney Cruise line? Have you experienced this before? What are your thoughts and opinions on the entire thing? Share them below in the comments!