The first round of Star Wars Celebration guests has been revealed as the countdown continues to the biggest Star Wars event in the galaxy. The event takes place at the Anaheim Convention Center from May 26-29, 2022, and will give attendees the chance to be up close and personal with the people who bring Star Wars to life. There will also be some incredible panels about different Star Wars topics past, present, and future.
The first round of guests for Star Wars Celebration includes some fan favorites. First off, Ashley Eckstein the voice of Ahsoka Tano will be on hand. Anthony Daniels, the man who brought C-3P0 to life will also be in attendance. Ian McDiarmid is the third Star Wars cast member that was announced as a guest this week. Joining these three cast members will also be two featured guests. The first that was announced is Doug Chiang, Lucasfilm's Vice President and Executive Creative Director. The executive chairman and founder of Rancho Obi-Wan, Steve Sansweet will also be in attendance. Two of the stage hosts have been revealed as well for the weekend. This is Amy Ratcliffe and Dan Zehr. Both will be hosting panels throughout the entire weekend.
Here are the bios of the guests that have been announced so far at Star Wars Celebration:
Ashley Eckstein
Ashley Eckstein has been widely recognized and honored as an actress, entrepreneur, author and Fangirl trendsetter. Most known as the voice of Ahsoka Tano in Star Wars, Ashley also founded Her Universe in 2010 – the groundbreaking fangirl fashion and lifestyle brand. A leading authority on female fandom, Ashley has been featured on CNN, Forbes, Entertainment Weekly, The New York Times, Los Angeles Times, the Wall Street Journal among many others. She has been chosen by Good Housekeeping magazine as one of their 25 Awesome Women, she's been a speaker at Fortune Magazine's Next Gen Most Powerful Women Summit and was chosen by CNET as one of their Women Who Inspire. Ashley is an accomplished actress and host and can soon be heard as the voice of Ahsoka Tano in Star Wars: The Clone Wars on Disney . Ashley's book, It's Your Universe, You Have The Power To Make It Happen, is an inspirational guide on how to make your dreams come true. She shares her own life lessons as well as lessons from iconic Disney characters, as a road-map for how to dream it and do it! Ashley is married to former Major League Baseball player and World Series MVP, David Eckstein, they both enjoy traveling the world, teaching kids how to achieve their dreams and they take their love of pizza very seriously!

Star Wars Celebration
Anthony Daniels
Anthony had never been attracted by the world of sci-fi. Meeting George Lucas in 1975 opened his eyes and his horizons. But it was Ralph McQuarrie's concept painting of the character that really grabbed his interest. Having read the script of The Star Wars, he was thrilled to be given the role of the golden droid, C-3PO. Less thrilled to be give a beautiful but malfunctioning costume. It wasn't an easy shoot. But the success of, what became, A New Hope led to the sequels. So, in between stage and TV work, Anthony found himself filming The Empire Strikes Back and The Return of the Jedi. His participation in The Phantom Menace was as an off-camera voice; not a satisfying method of characterisation, so he took over the arduous puppetry of the 'naked' C-3PO for Attack of the Clones – later being re-dressed in a rusty suit, but once again providing live action and voice. Fully gold and shining in The Revenge of the Sith, The Force Awakens (albeit with a red arm), Rogue One, The Last Jedi and now The Rise of Skywalker, Anthony is the only actor to work on all ten Star Wars films. Not forgetting his outstanding cameo as Tak in Solo. Anthony has been involved in many of the Saga's spin-offs. Amongst other events, as the character, he performed in the three radio dramatisations of the original trilogy, tap-danced on The Muppet Show, promoted measles and polio vaccines, wrote and produced anti-smoking commercials, danced with Donny and Marie Osmond, befriended Big Bird on Sesame Street, filmed and voiced his animated figure as the pilot in Disney's ride, Star Tours – The Adventures Continue, became a breakfast cereal, Kellogg's C-3POs, and had his own cartoon series, Droids. The Clone Wars, LEGO – The Yoda Chronicles, Droid Tales and Rebels are some of the other animated series he has voiced, as well as the WAZE and TomTom GPS satnav devices. He was thrilled to host the touring, orchestral spectacular Star Wars in Concert. Anthony has written extensively about his experiences in his new memoires, published by DK, I AM C-3PO – The Inside Story.

Star Wars Celebration
Ian McDiarmid
Ian is a Tony and Olivier award-winning actor and director. He is perhaps best known for his role as EMPEROR PALPATINE in the STAR WARS Franchise. Recent credits include the lead in the UK tour of Roxana Silbert's WHAT SHADOWS and in Jez Butterworth's BRITANNIA for Sky Atlantic. Ian McDiarmid was born in Carnoustie, Scotland. He attended St Andrews University, graduating with a Master's degree in Social Science and, subsequently, the Royal Scottish Academy of Music and Drama, where he won the Gold Medal. As a leading theatre actor, he has appeared with all the major U.K. companies, in the West End and on Broadway, receiving many awards, including an Olivier and a Tony. From 1990 to 2002, he was joint Artistic Director of London's Almeida Theatre, helping to establish its international reputation. His many television and film roles include Emperor Palpatine in the Star Wars films. Ian most recently starred in WHAT SHADOWS at the Birmingham and was seen back on screens as King Pellenor in the Sky/Amazon collaboration Britannia.

Star Wars Celebration
Doug Chiang
Academy Award-winning artist, author, and production designer Doug Chiang currently serves as Lucasfilm's Vice President and Executive Creative Director. He has received an Academy Award for Death Becomes Her, two British Academy Awards, two Clio Awards for design excellence, and the Art Directors Guild Award for best production design. He was nominated for an Emmy Award in 2021 for best production design for The Mandalorian. In 1995, George Lucas personally selected Chiang to be Design Director for the Star Wars prequel films, Episode I – The Phantom Menace and Episode II – Attack of the Clones. He partnered with Walt Disney Studios to form ImageMovers Digital with director Robert Zemeckis in 2006 and served as Executive Vice President until 2011. Additionally, he served as production designer for Zemeckis on The Polar Express, Beowulf, and Disney's A Christmas Carol. Chiang returned to Lucasfilm in 2013. With over 25 years of Star Wars design expertise, he oversees all designs for the Star Wars franchise, including feature films, live-action series, theme parks, games, and new media. He has served as production designer on Rogue One, A Star Wars Story, and Disney's upcoming Pinocchio from director Robert Zemeckis. He was also Lucasfilm's principal designer for Disney's theme park Star Wars: Galaxy's Edge and Star Wars: Galactic Starcruiser. Currently, Chiang serves as production designer for the Star Wars live-action series The Mandalorian, The Book of Boba Fett, and Obi-Wan Kenobi.

Star Wars Celebration
Steve Sansweet
Steve Sansweet is executive chairman of Rancho Obi-Wan, a nonprofit museum that houses the Guinness World Records-certified largest collection of Star Wars memorabilia (www.ranchoobiwan.org). Located in Northern California on the outskirts of Petaluma, it is open for pre-booked tours and events. Steve has written or co-authored 17 Star Wars books and many articles and has appeared on numerous television and online shows and podcasts. He was Director of Content Management and head of Fan Relations at Lucasfilm Ltd. for 15 years and after retirement served as a consultant for the company. Prior to Lucasfilm, Steve had a 26-year career as a reporter and an editor at The Wall Street Journal.

Star Wars Celebration
Amy Ratcliffe
Amy Ratcliffe is excited to return to Star Wars Celebration as a host. She's the author of Star Wars: Women of the Galaxy, The Jedi Mind, Star Wars: Elee & Me, A Kid's Guide to Fandom, The Art of Star Wars: Galaxy's Edge, and Star Wars: Battles That Changed the Galaxy. She contributed a short story to From a Certain Point of View: The Empire Strikes Back. She's also the managing editor for Nerdist and an entertainment reporter published at StarWars.com, IGN, and more. Based in the mountains of North Carolina, she's always looking forward to the next time she eats pizza.

Star Wars Celebration
Dan Zehr
Dan Zehr is one of the most recognized and respected personalities in Star Wars fandom. His ability to blend critical thinking and intellectual honesty with a sense of humor has served him well as the host and brand director of the popular podcast, Coffee With Kenobi. Zehr is a longtime contributor to StarWars.com and is the co-author of three Star Wars books: The Star Wars Book, the Star Wars Character Encyclopedia (2021), & Star Wars I Am Your Father: Lessons For Parents, Protectors, and Mentors. He is also a prominent and trusted influencer, attending Star Wars Hollywood premieres, Disney theme park events, and product launches worldwide. Zehr's positive outlook, integrity, and authentic demeanor also contribute to his other passion: education. He is a prolific high school English teacher, with an emphasis on Mythology and Composition, and has an MS in Teaching and Learning. His work incorporating Star Wars into the classroom garnered him a role in Target's "There's A Rebel In All Of Us" commercial during the Rogue One merchandise product launch. Zehr is also a featured keynote speaker, host, and presenter. His show, Coffee With Kenobi, was the first-ever podcast to appear on the Star Wars Celebration podcast stage.

Star Wars Celebration
What do you think of the first round of Star Wars Celebration guests? Who are you most excited about? Share your thoughts and opinions in the comments below!
Check out video coverage from the last Star Wars Celebration that was in Anaheim here:

Subscribe to DAPS MAGIC's YouTube Channel!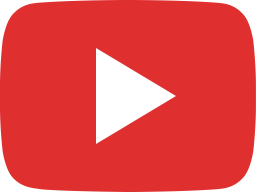 J.J. Abrams at Star Wars: The Force Awakens Panel at Star Wars Celebration Anaheim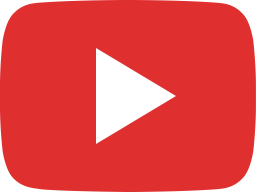 R2-D2 at Star Wars: The Force Awakens Panel at Star Wars Celebration Anaheim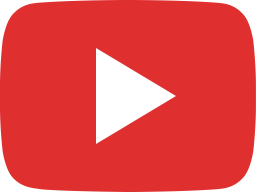 BB8 & R2-D2 at Star Wars: The Force Awakens Panel at Star Wars Celebration Anaheim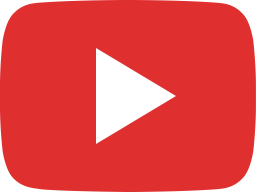 Young Star Wars 7 Cast at Star Wars: The Force Awakens Panel at Star Wars Celebration Anaheim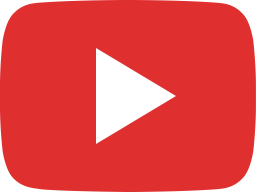 Star Wars Original Cast at Star Wars: The Force Awakens Panel at Star Wars Celebration Anaheim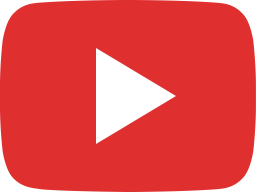 Star Wars 7 Full Cast at Star Wars: The Force Awakens Panel at Star Wars Celebration Anaheim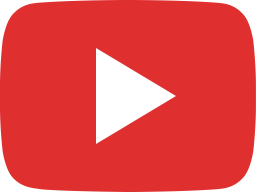 New Star Wars: The Force Awakens Teaser #2 at Star Wars Celebration Anaheim with Crowd Reaction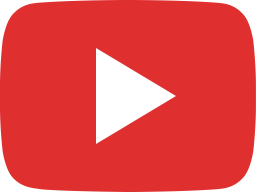 Star Wars Celebration Day One Recap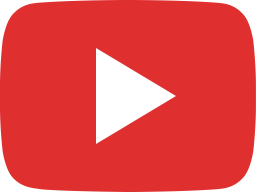 A Couple of Droids at Star Wars Celebration Anaheim 2015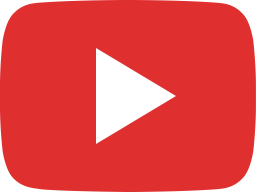 R2-D2 vs Chopper – Droid Races – Star Wars Celebration Anaheim 2015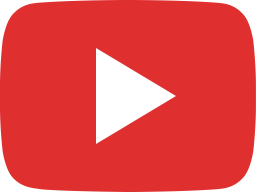 01. Droid Race – Star Wars Celebration Anaheim 2015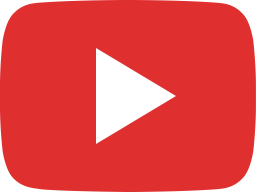 02. Droid Race – Star Wars Celebration Anaheim 2015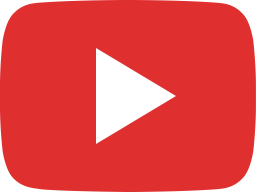 03. Droid Race – Star Wars Celebration Anaheim 2015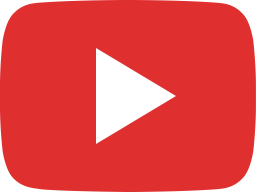 Star Wars Celebration Day Two Recap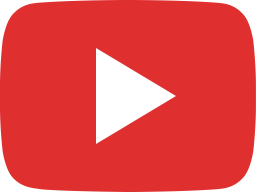 Droid Builders Room and R2D2 Builders' Display – Star Wars Celebration 2015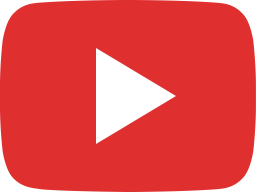 Star Wars Celebration Day Three Recap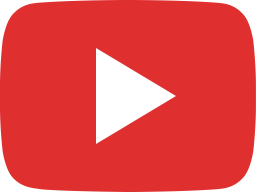 Star Wars Celebration Day 4 Recap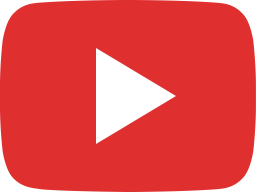 Star Wars Celebration On Ice! – GEEKS CORNER – Episode #239