The first trailer for Star Trek: Prodigy today after it was revealed at the Paramount+ panel for San Diego Comic-Con @ Home. Along with introducing fans to the characters in this show, it also reveals the ship that they will be traveling aboard.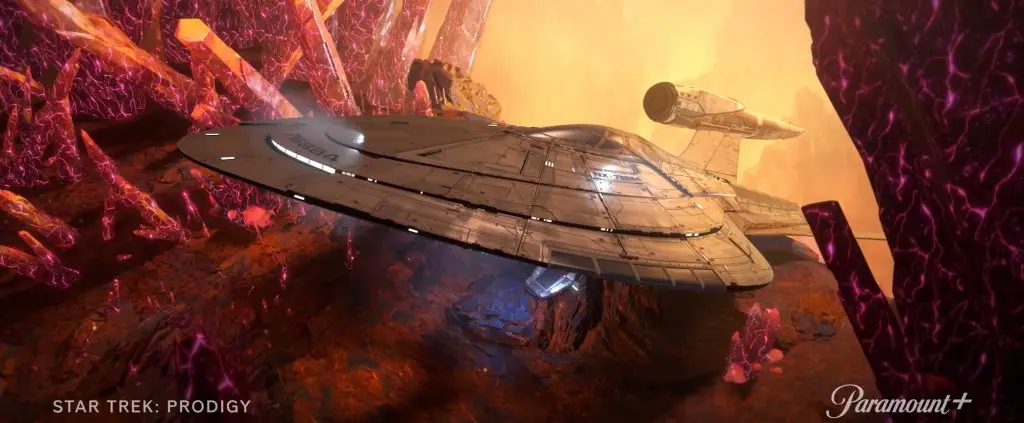 The trailer reveals an unlikely crew of young aliens who end up discovering the U.S.S. Protostar somewhere in the Delta Quadrant. This young crew decides to take the ship to the stars and as they do this they discover the ship's training hologram. This hologram is a replica of Captain Janeway (voiced by Kate Mulgrew) of the U.S.S. Voyager. With the help of this hologram, the crew not only learn how to operate the ship but also learn about the ideals and values of Starfleet. This helps them learn not just about survival in space, but also discover what it means to explore the stars. Take a look at the teaser trailer before for a look at what this new animated Star Trek show will be like!
Star Trek: Prodigy Teaser Trailer
Star Trek: Prodigy will premiere on Paramount+ later this fall and then head over to Nickelodeon. What did you think of this first trailer? Are you excited about this show? Share your thoughts and opinions in the comments below!