It's a new year and there is new food at Spice Road Table at EPCOT's Morocco Pavilion. Spice Road Table has revealed its new menu of small plates and drinks. They can be enjoyed al fresco or in the dining room. Take a look at what Spice Road Table has to offer: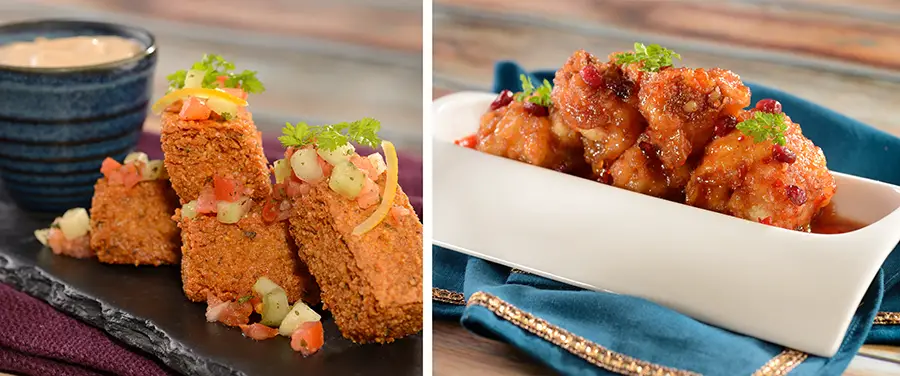 Hummus Fries with Citrus Chipotle, Preserved Lemon
Pomegranate-Chili Crispy Cauliflower with Red Pepper Aleppo Sauce (plant-based)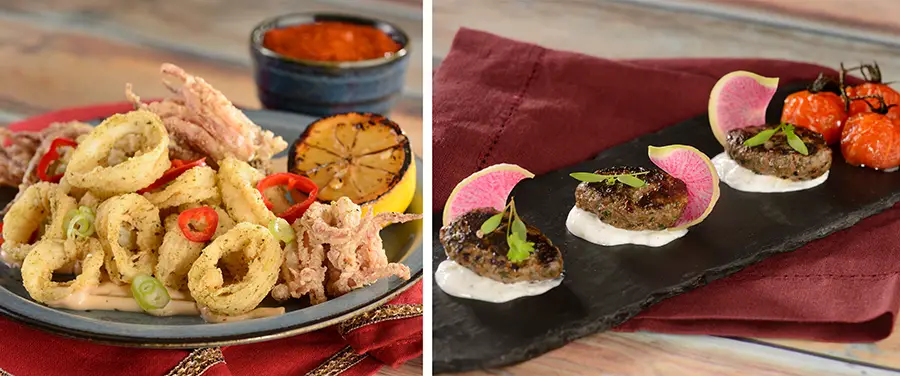 Fried Calamari with Rémoulade and Harissa Sauce
Grilled Lamb Kefta with Tzatziki, Radish, Cherry Tomato Confit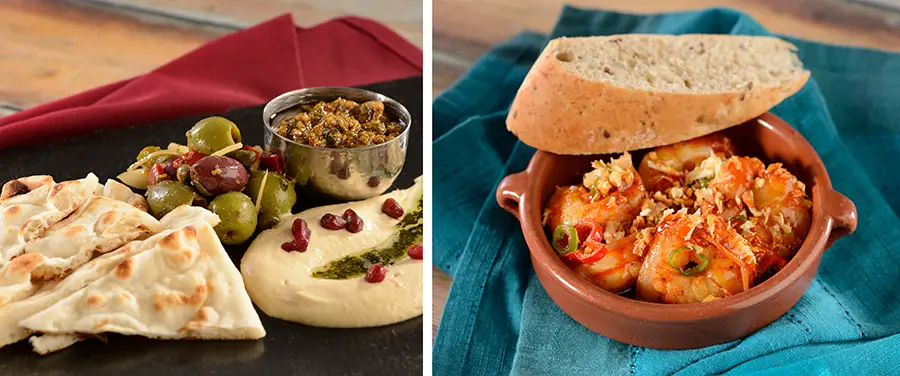 Naan Spreads – Hummus, Chermoula, Marinated Olives, Za'atar
Spicy Shrimp with Chili, Garlic, Peri Peri Sauce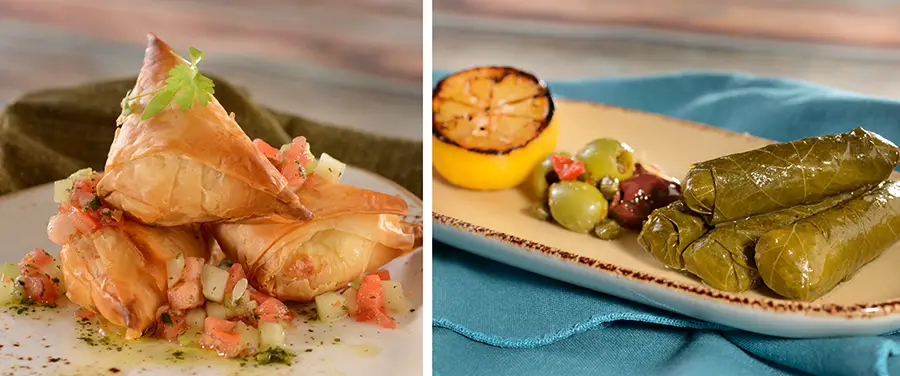 Tiropitakia – Cheese-filled Phyllo, Cucumber Tomato Relish
Dolmas – Grape Leaves filled with Rice and Herbs, Marinated Olives, Charred Lemon (plant-based)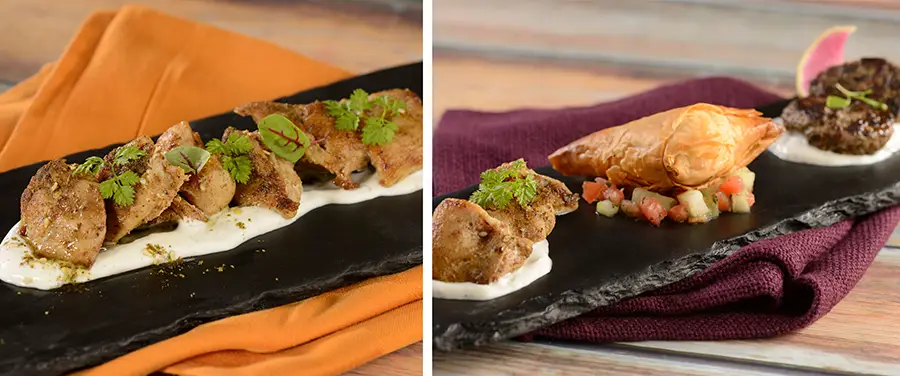 Spiced Chicken with Ras el Hanout, Mint Yogurt
Road Table Sampler – Lamb Kefta, Tzatziki, Spiced Chicken, Tiropitakia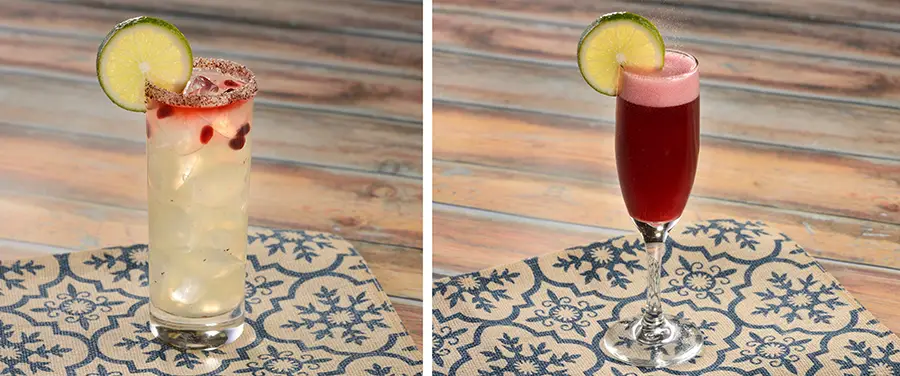 Spice Road Table now offers a collection of Mediterranean beer, wine, and specialty drinks as well. They include:
Mahiarita – Fig Brandy, Agave, Lime Juice, Sumac Salt, and Pomegranate Seeds
Pomegranate Mimosa
Hibiscus Mimosa
Blood Orange Mimosa
Moroccan Mule – Fig Vodka, Ginger Beer, Agave, and Lime
Medina Mixer – African Rum, Tangerine Liqueur, and Cranberry Juice
Sahara Spritz – Botanical Cucumber and Mint Vodka, Soda Water, and Lime
Iced Mint Tea with Gin
Moroccan Hot Tea Service (nonalcoholic)
Iced Mint Tea (nonalcoholic)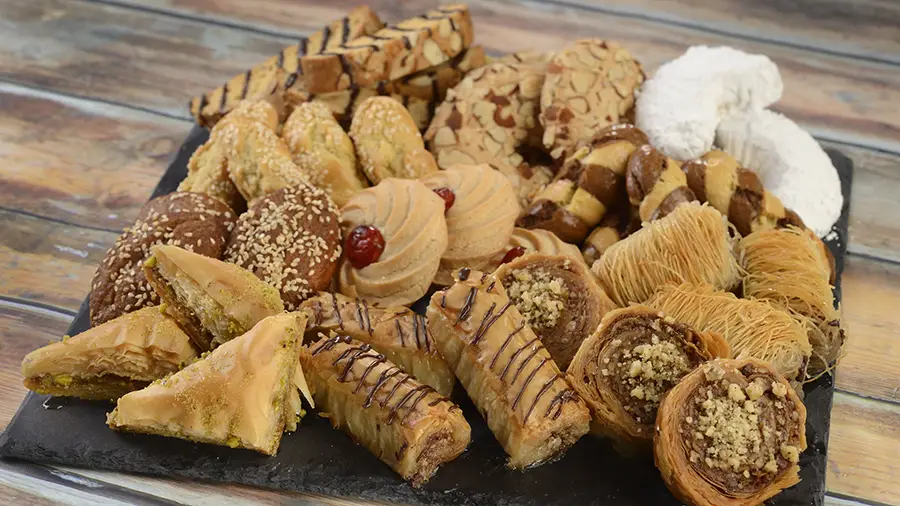 For those looking for a sweet treat on the go, the Morocco Juice Bar next door to Spice Road Table has an assortment of Moroccan sweets.
What do you think of all the food now being offered at the Morocco Pavilion at Spice Road Table and the Morocco Juice Bar? What do you most want to try? Share your thoughts in the comments below!