Perhaps the most well-known family name in the Star Wars galaxy, the Skywalker family name is full of tragedy and triumph.  Throughout the Skywalker Saga, generations of the Skywalker family found themselves locked in a battle between the light and the dark side of the Force. A new book, Skywalker: A Family at War, takes a look at the history of the Skywalker family that was seen on screen, in books, comics, and other canonical storytelling. In its pages, it will take an in-depth look at the main members of the Skywalker family and the challenges they faced. The book is written by Kristin Baver.
Matt Ferguson created the cover art for this new biography.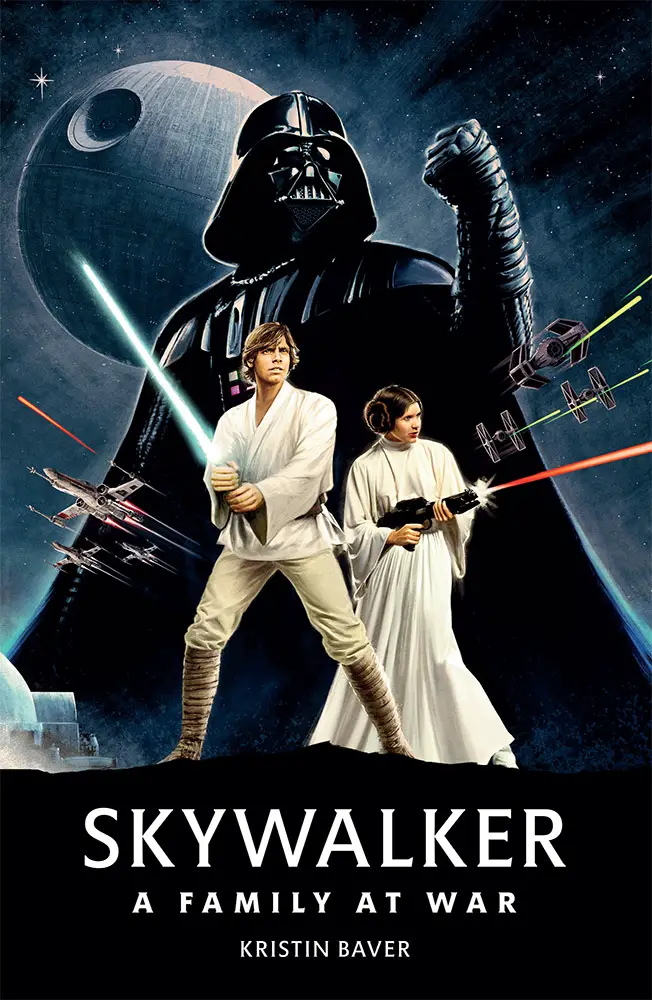 Skywalker: A Family at War will tell the story of the family from the prequel films through the sequels. It will start with Shmi Skywalker and her son Anakin Skywalker. It will continue through to the story of Ben Solo and also Rey.
"I'm so thrilled to be able to tell the story of the Skywalkers through the lens of a biographer," says Baver, the associate editor of StarWars.com. "From the outset, I knew I wanted to treat the family as if they were real people, with compassion and empathy, while simultaneously crafting an unflinching portrait of their accomplishments and their failures. These characters are larger than life yet so fragile and unmistakably human, and that comes into focus when you study how their actions impact the greater galaxy and their family."
Baver has loved Star Wars for most of her life. Writing this book allowed her to look and document stories that are known and loved in a new way. "When I first saw Star Wars as a kid, I watched the movies over and over, always looking for something I hadn't noticed before in the storytelling," she says. "Essentially, I wrote the book I wish I would have had during that time, when I was hungry to know everything I could learn about these characters."
Skywalker: A Family at War will be available sometime this spring (Spring 2021). What do you think of this biography of the Skywalker family? Will you want to read it? Share your thoughts and opinions in the comments below!