Today Southern California began another stay at home order as coronavirus cases again rise in the area. Yesterday, DAPS MAGIC team member Doug Marsh (30 Years Ago At Disneyland) ventured over to Downtown Disney District and Buena Vista Street to see what there was to see and share it with our readers! This adventure led to Doug Marsh also getting to visit a corner of Avengers Campus! Here is a look at Doug's day through the lens of his camera (or smartphone).
Doug arrived mid-morning and after a short wait in the virtual queue to get onto Buena Vista Street, he found himself being notified that it was his turn to return. While waiting, the "jolliest health and safety spiel on Earth!" was played for guests at the Downtown Disney District.
Once inside Buena Vista Street, it was clearly evident that it was a popular place to be. The line for Trolley Treets reached almost to the main gate of Disney California Adventure.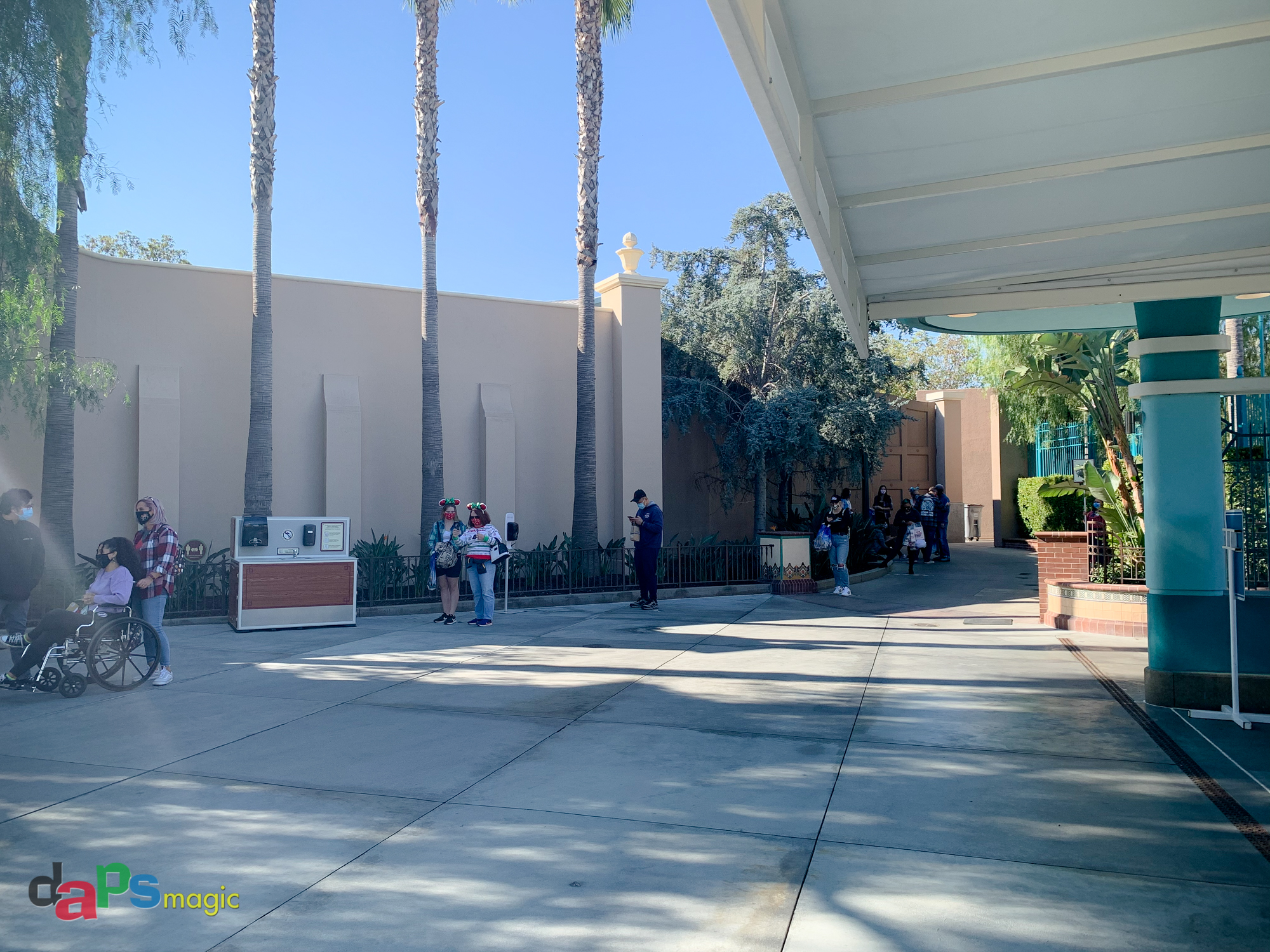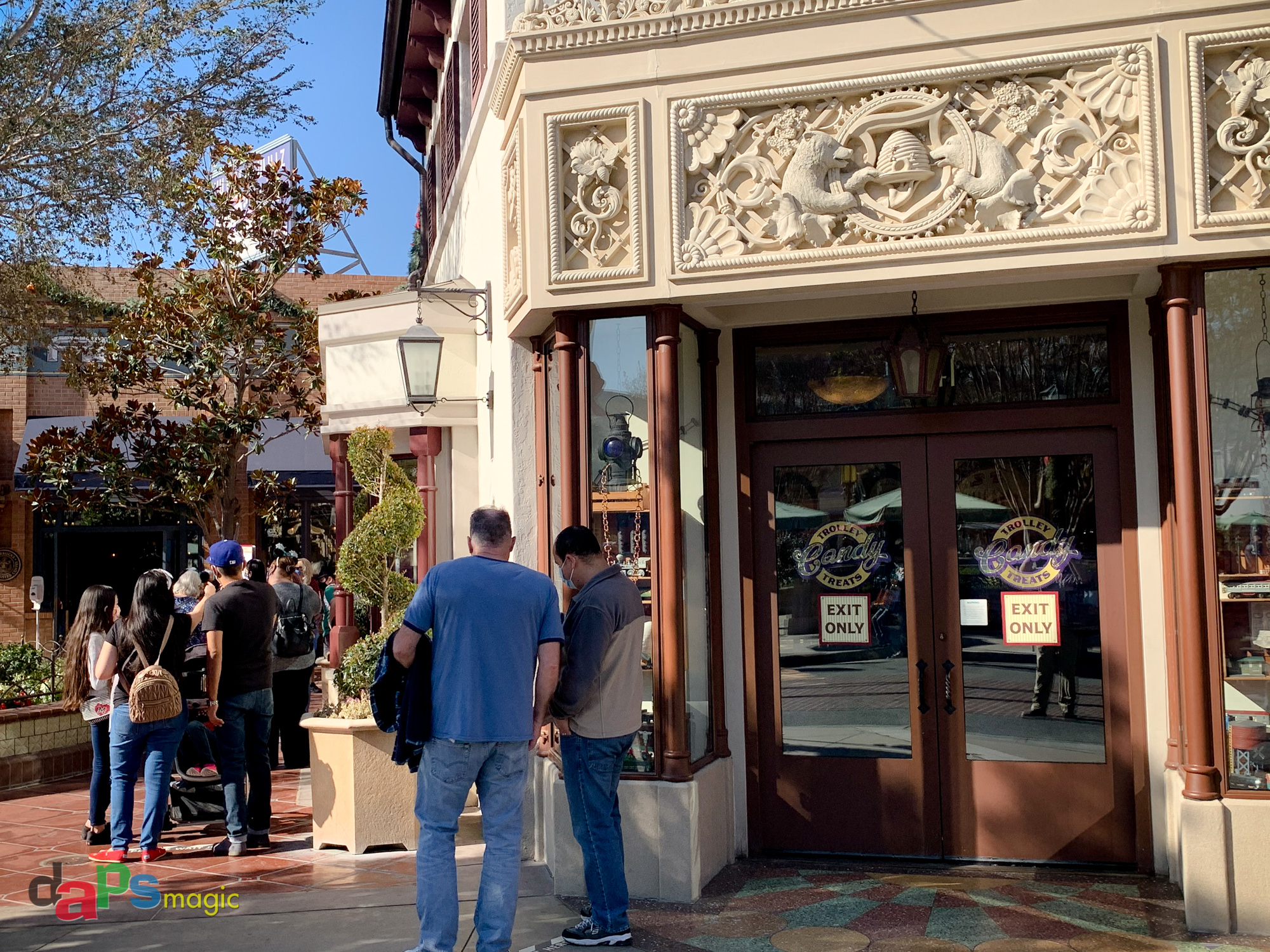 The atmosphere was merry and bright as people wandered around Buena Vista Street on a lovely December morning.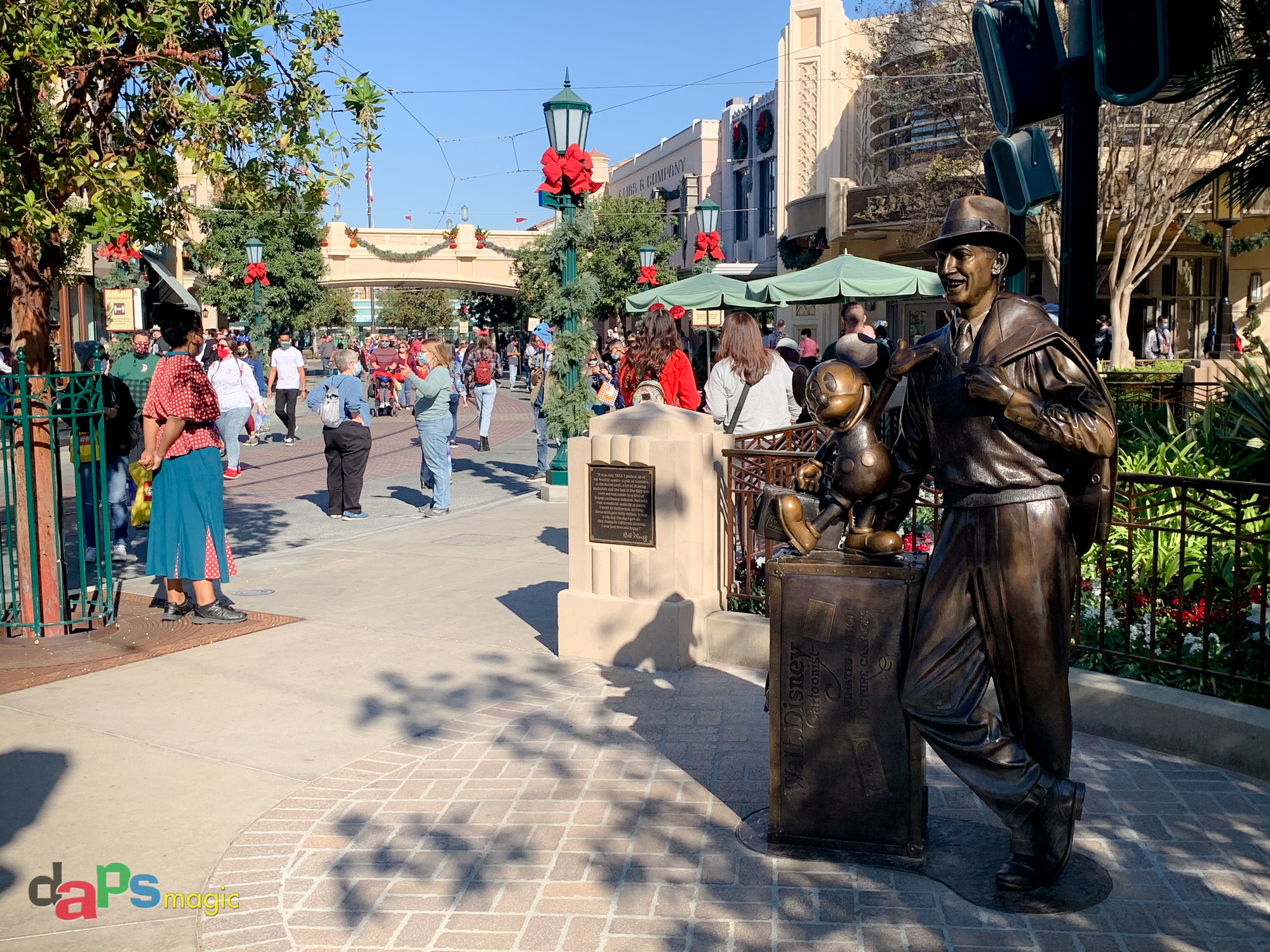 With it being the last day for outdoor dining in Southern California, the dining locations were popular. Doug stopped by Carthay Circle Lounge around 11:30. Starting today, there is no more dining being offered by Disney owned/operated locations at Downtown Disney District or Buena Vista Street. A few outside operators are still offering takeout that cannot be consumed on property.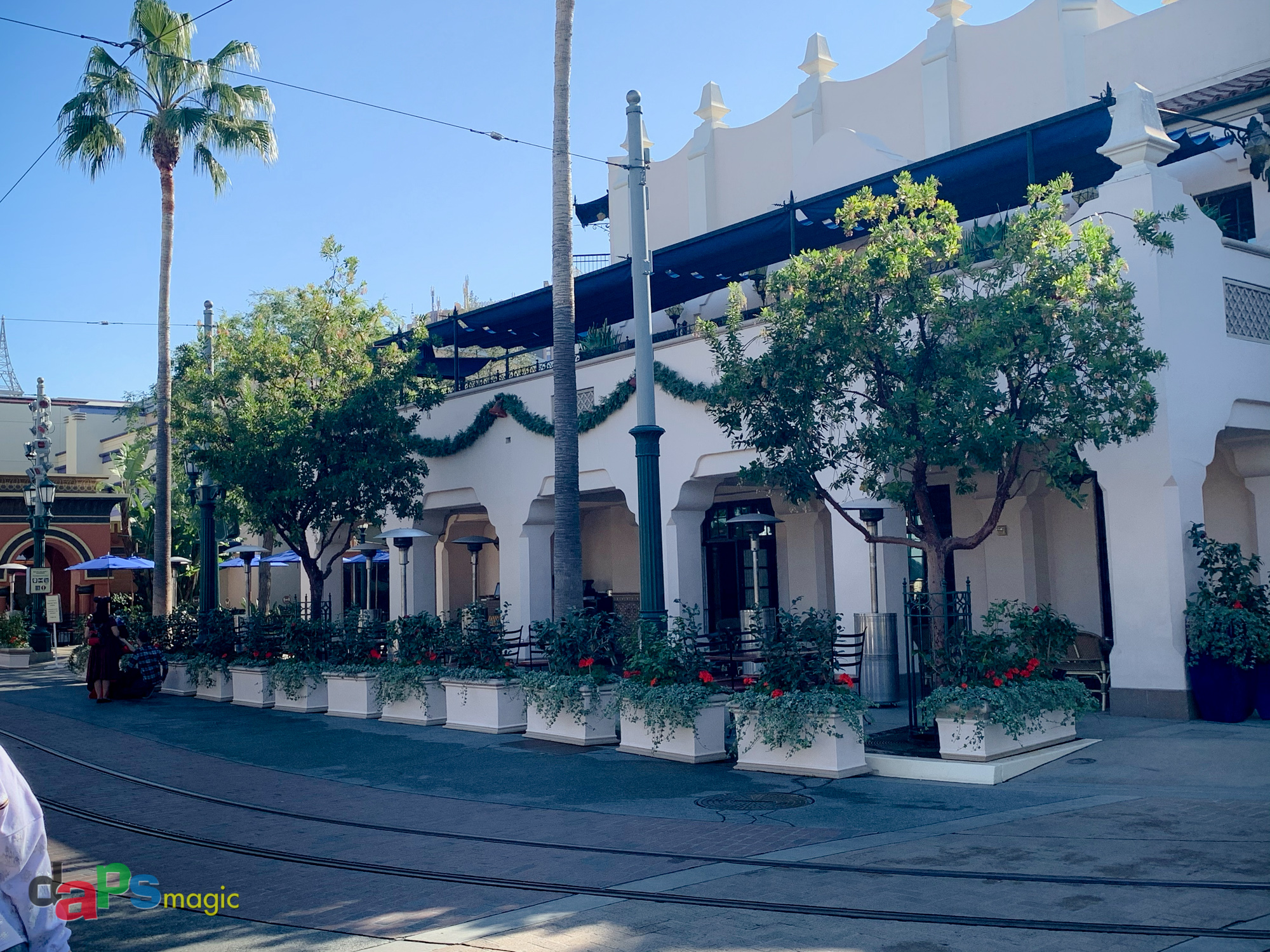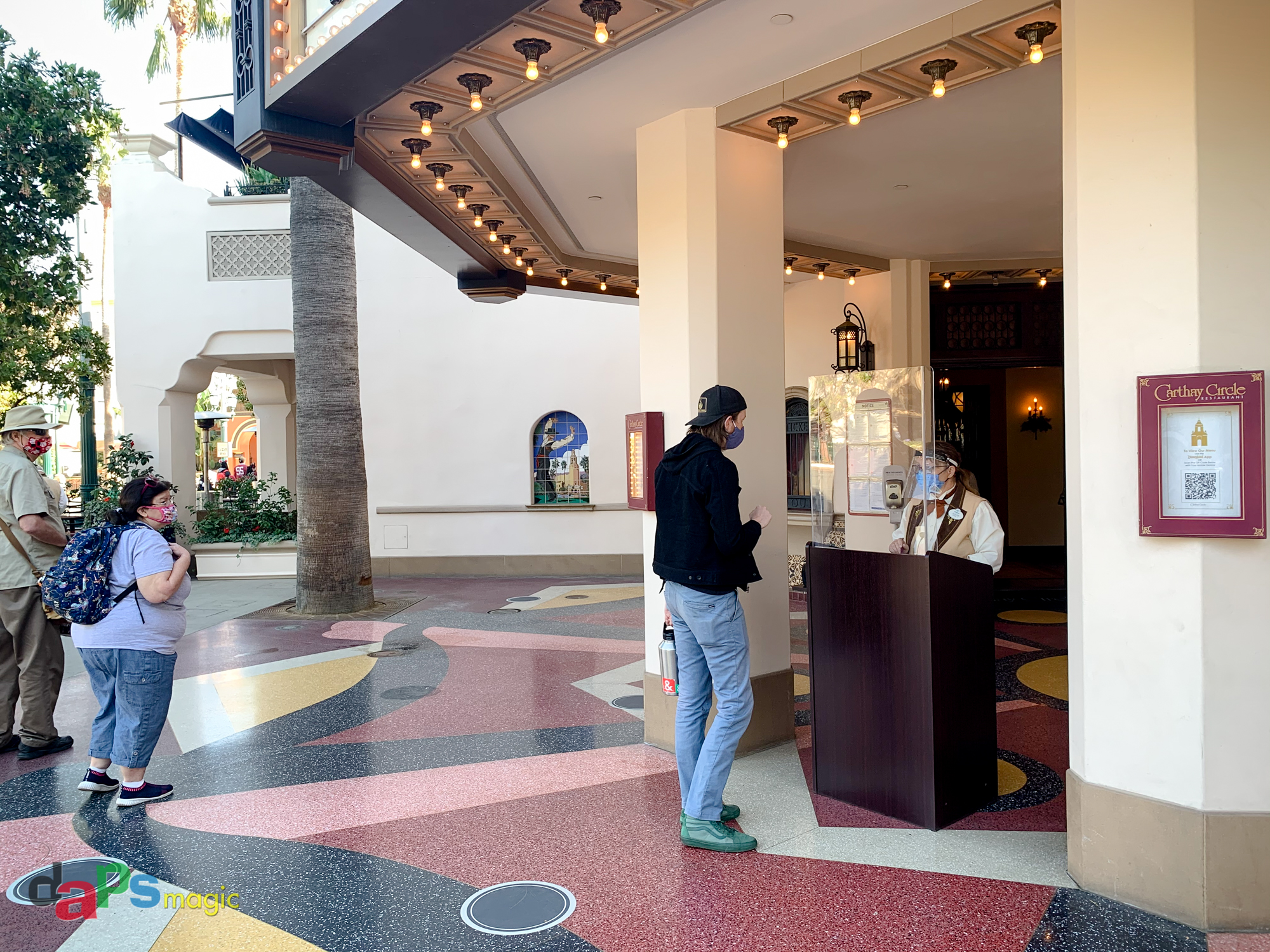 A new "snack location" was open in an area on the edge of Avengers Campus. A queue was utilized for guests wishing to enter. The official name of this area is the Bountiful Valley Hideaway. It opened on Wednesday and is expected to close today (December 7th).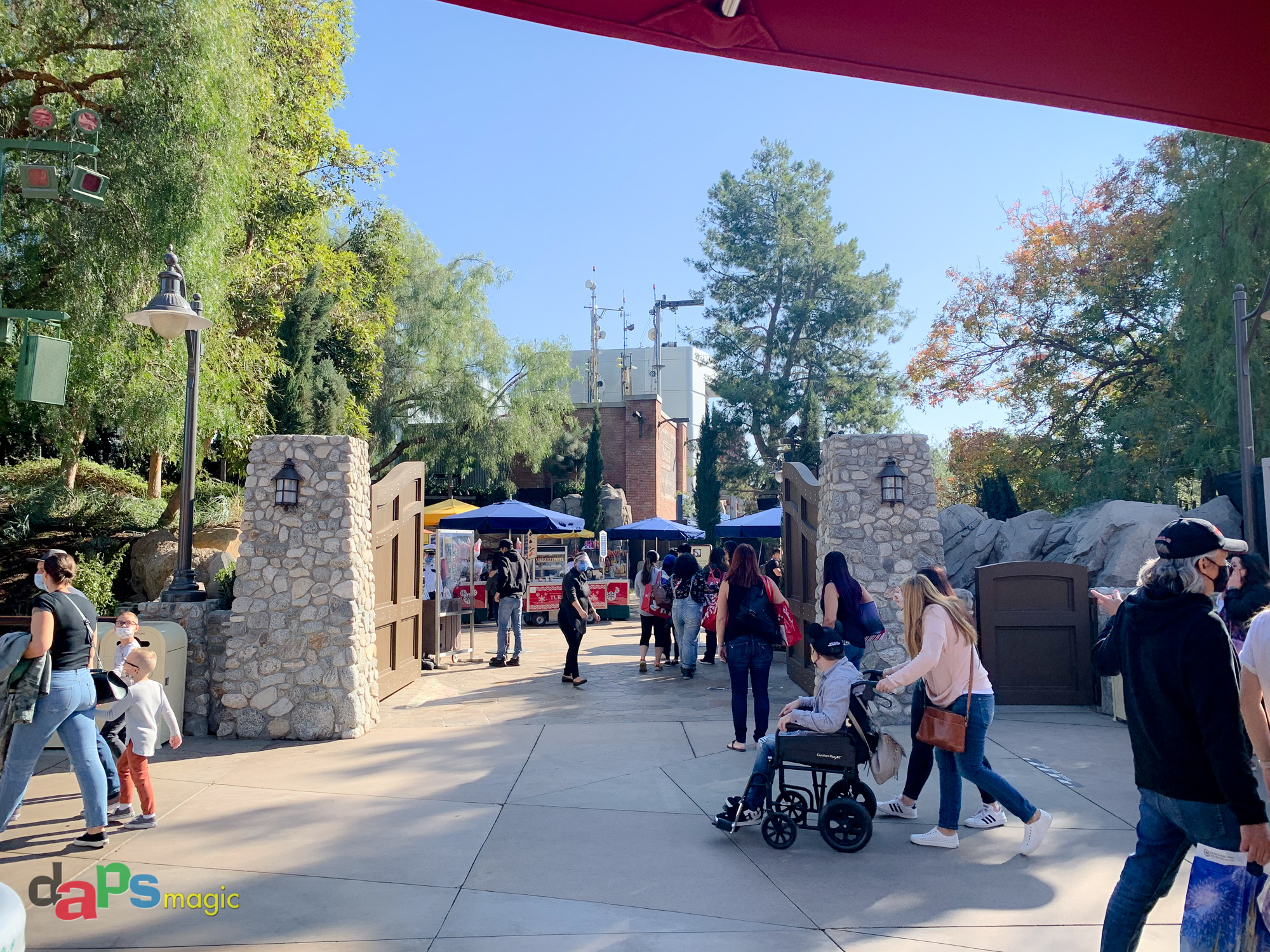 The Bountiful Valley Hideaway at the edge of Avengers Campus has become a location for outdoor vending treats. Again, this closed today due to state regulations.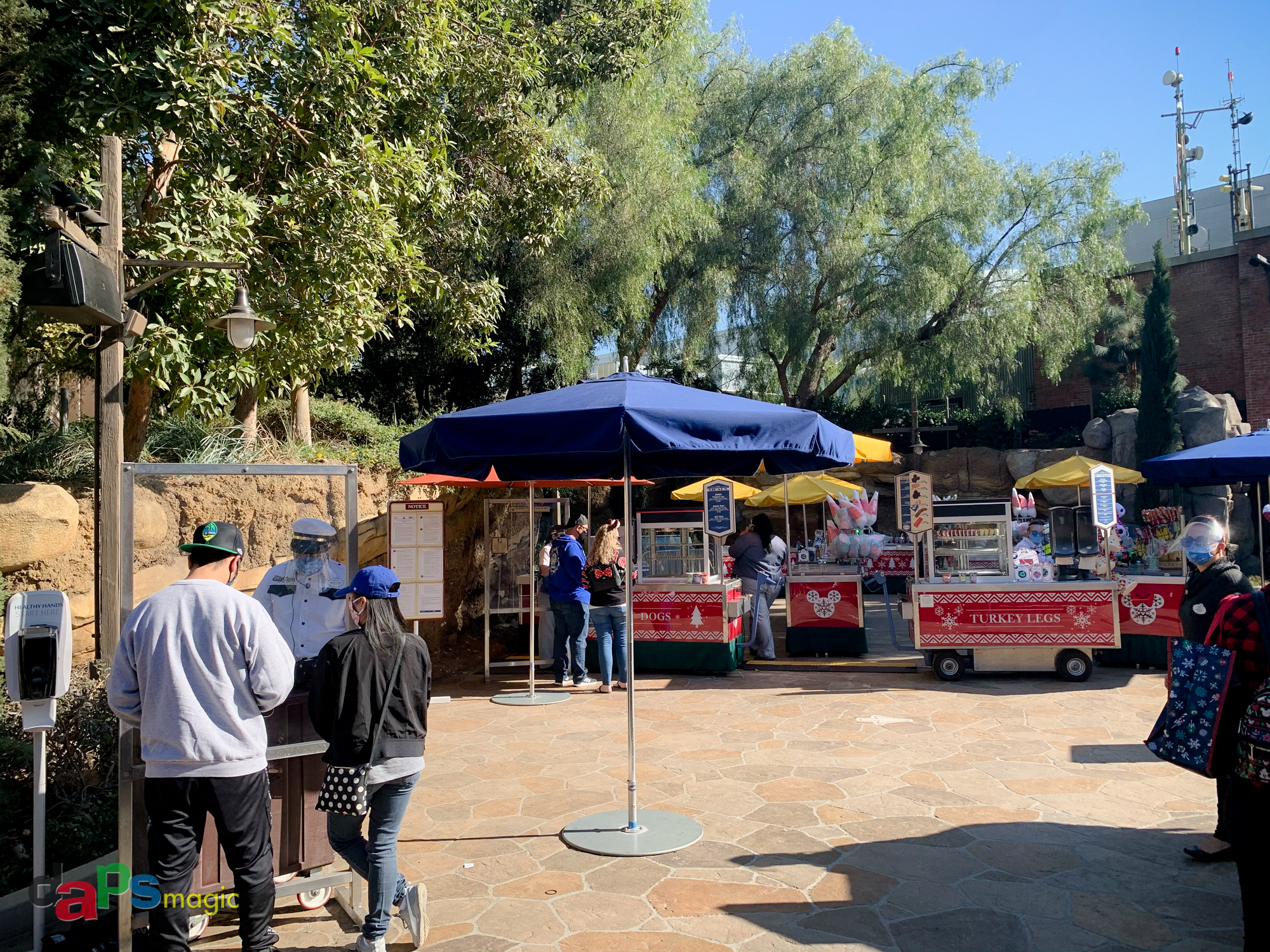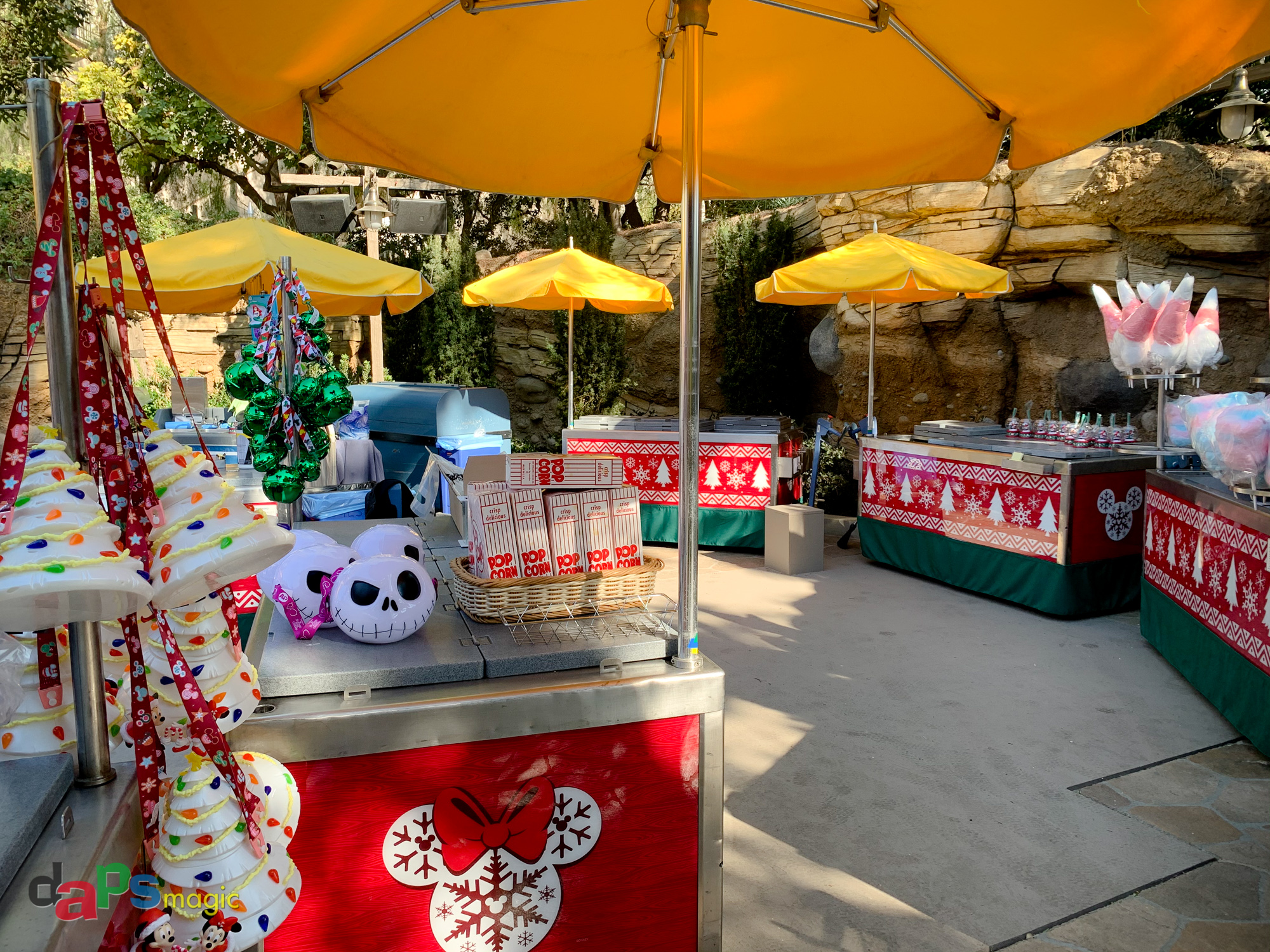 The area also offers some wonderful glimpses of Avengers Campus and Web Slingers: A Spider-Man Adventure! This is the attraction that replaced It's Tough to Be a Bug.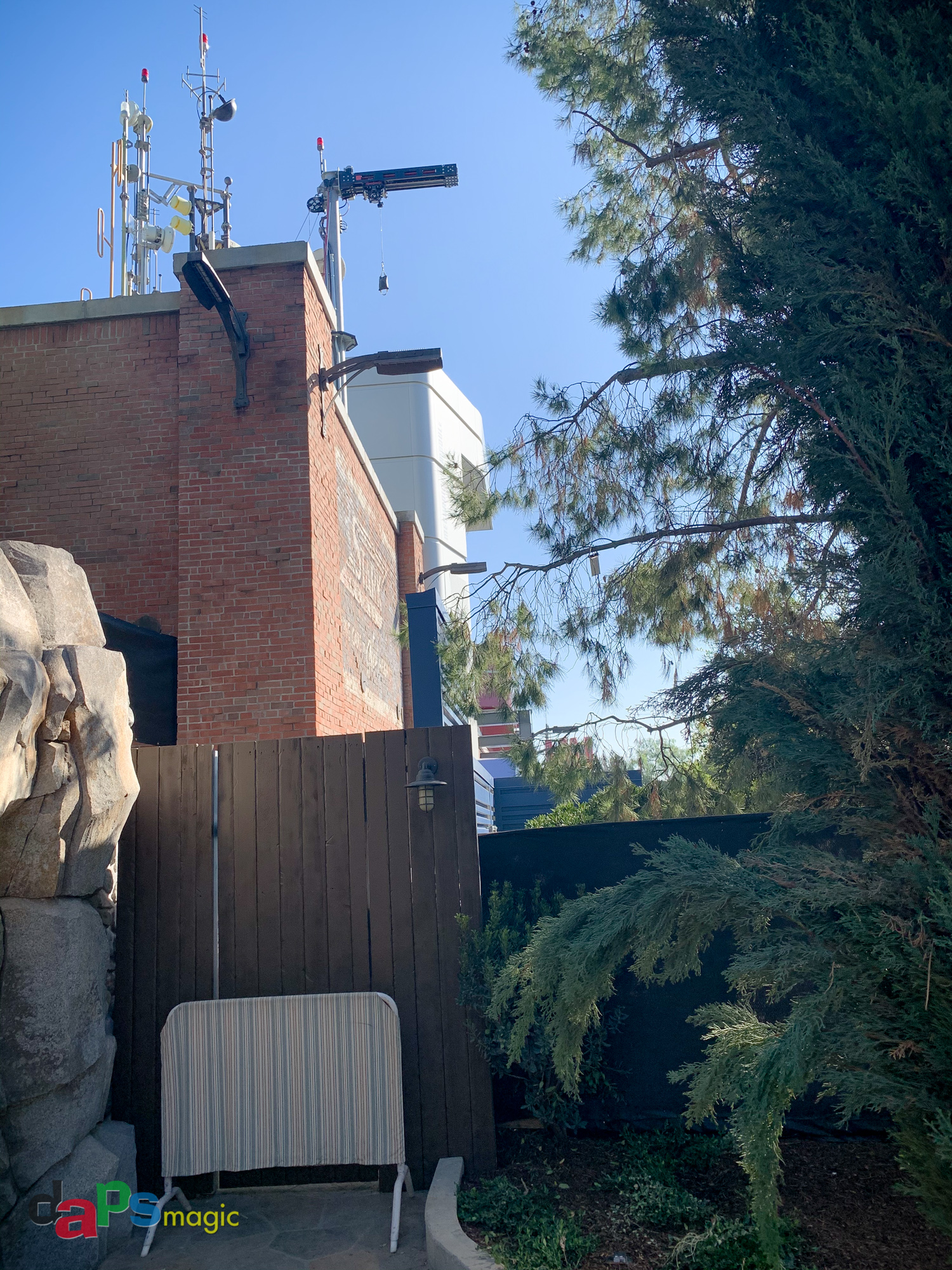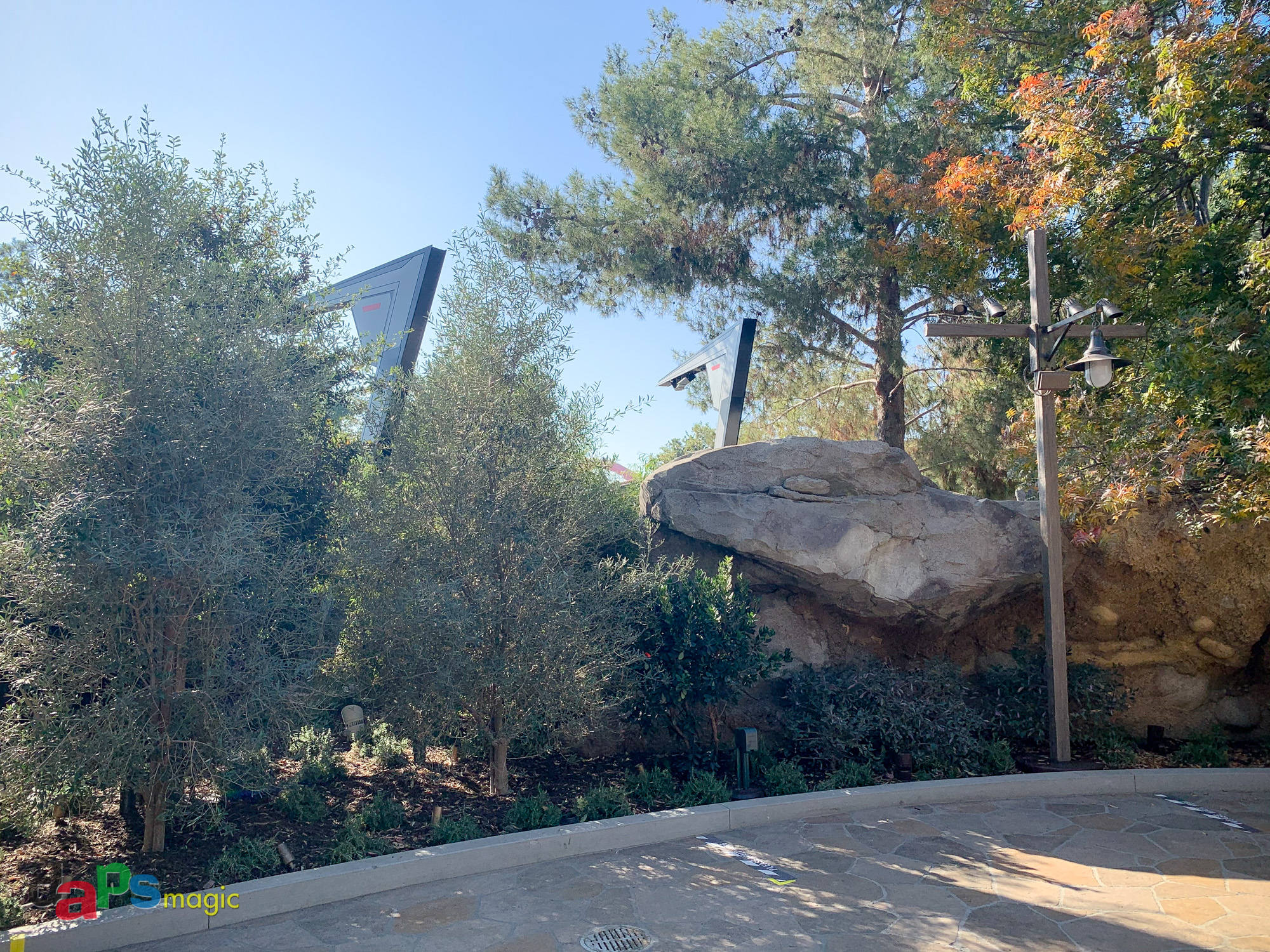 The area inside of Bountiful Valley Hideaway also gives guests a glimpse at how Disney is handling the transition into Avengers Campus. This includes some of the original rock work from the queue of It's Tough to Be a Bug!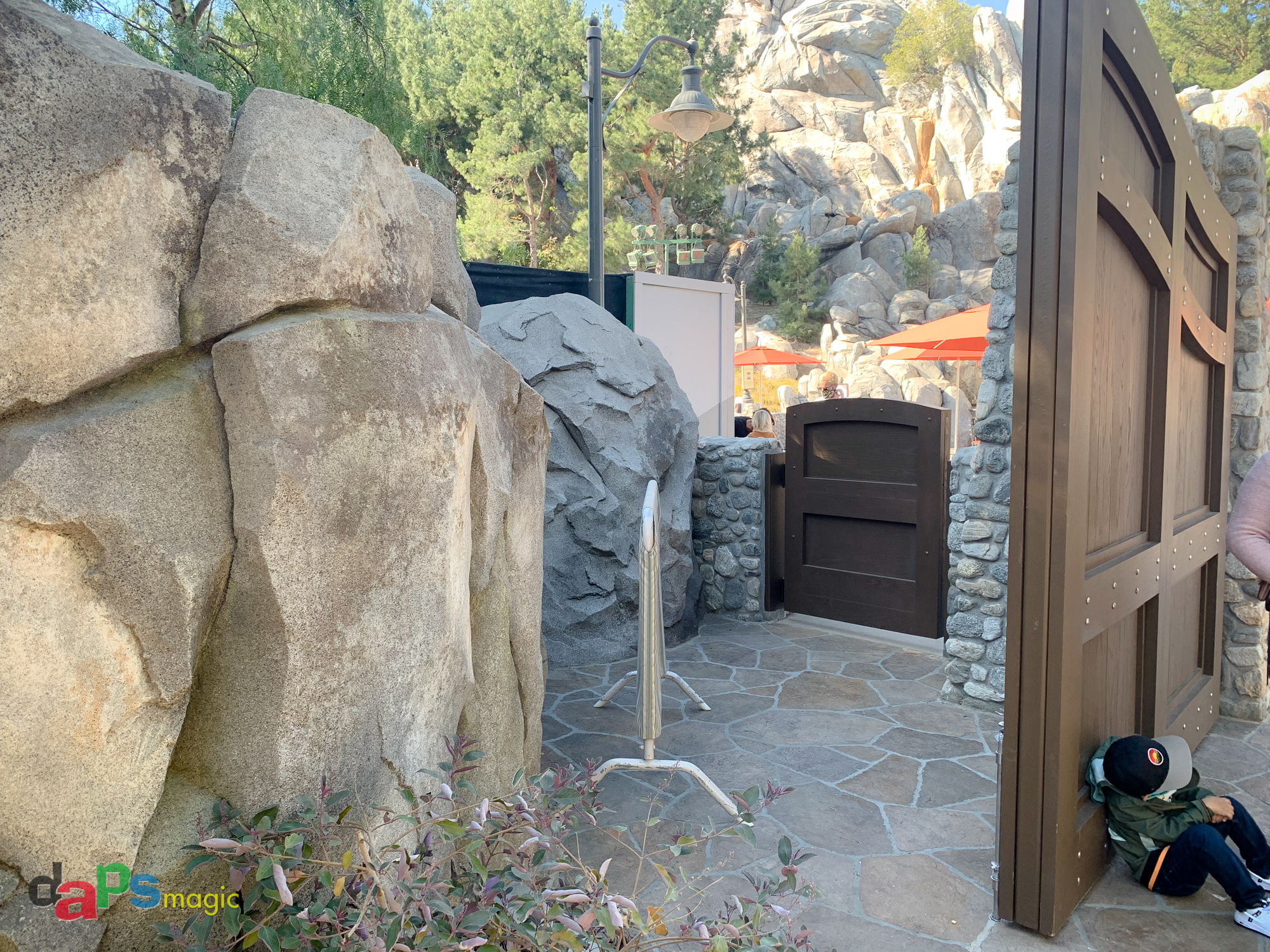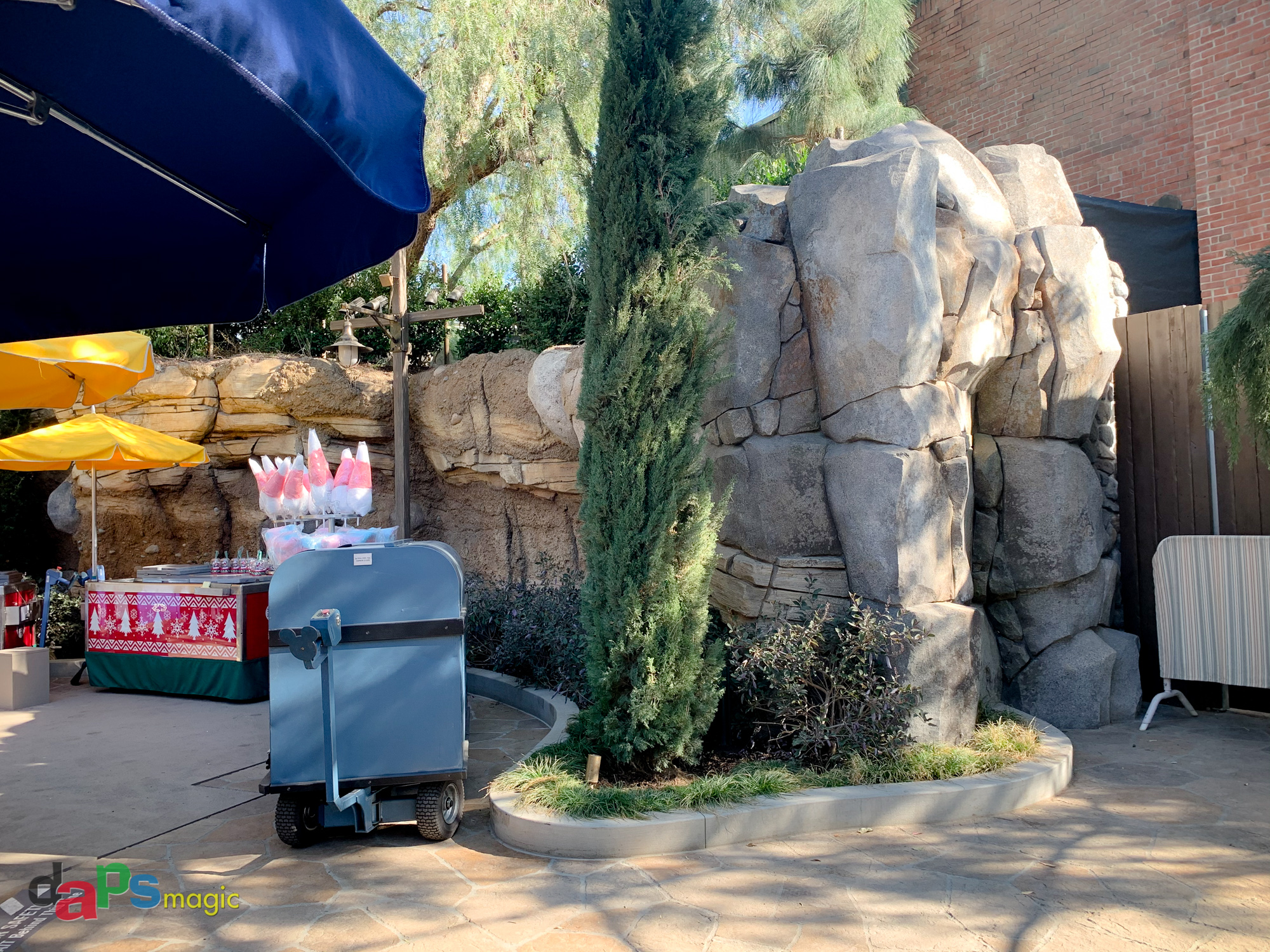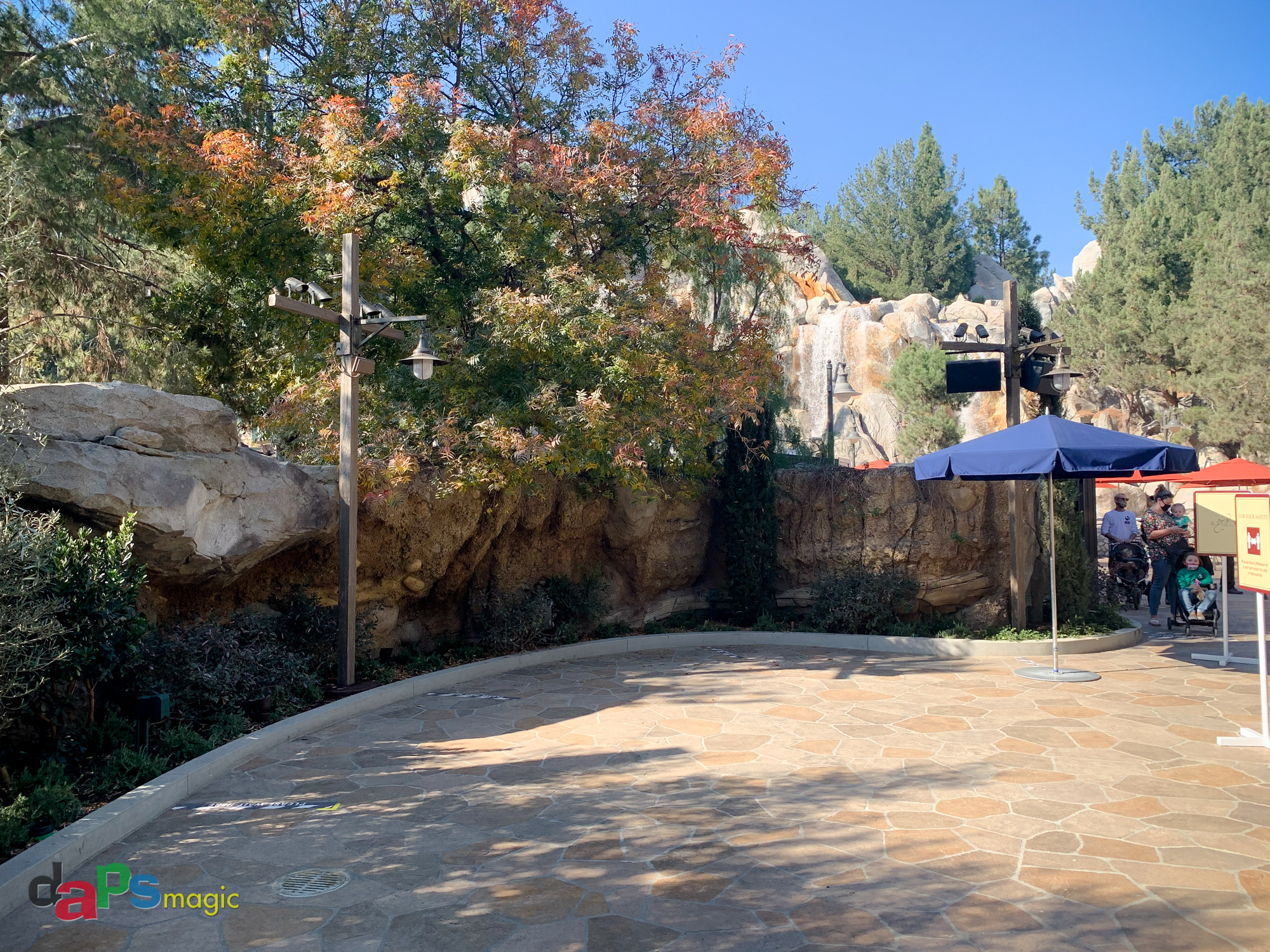 While there were Christmas decorations to be found on Buena Vista Street. There were not found on Hollywood Boulevard or Grizzly Flats, which are also currently open for guests visiting Buena Vista Street as a part of the extended Downtown Disney District. Some of these areas have been expanded in recent days.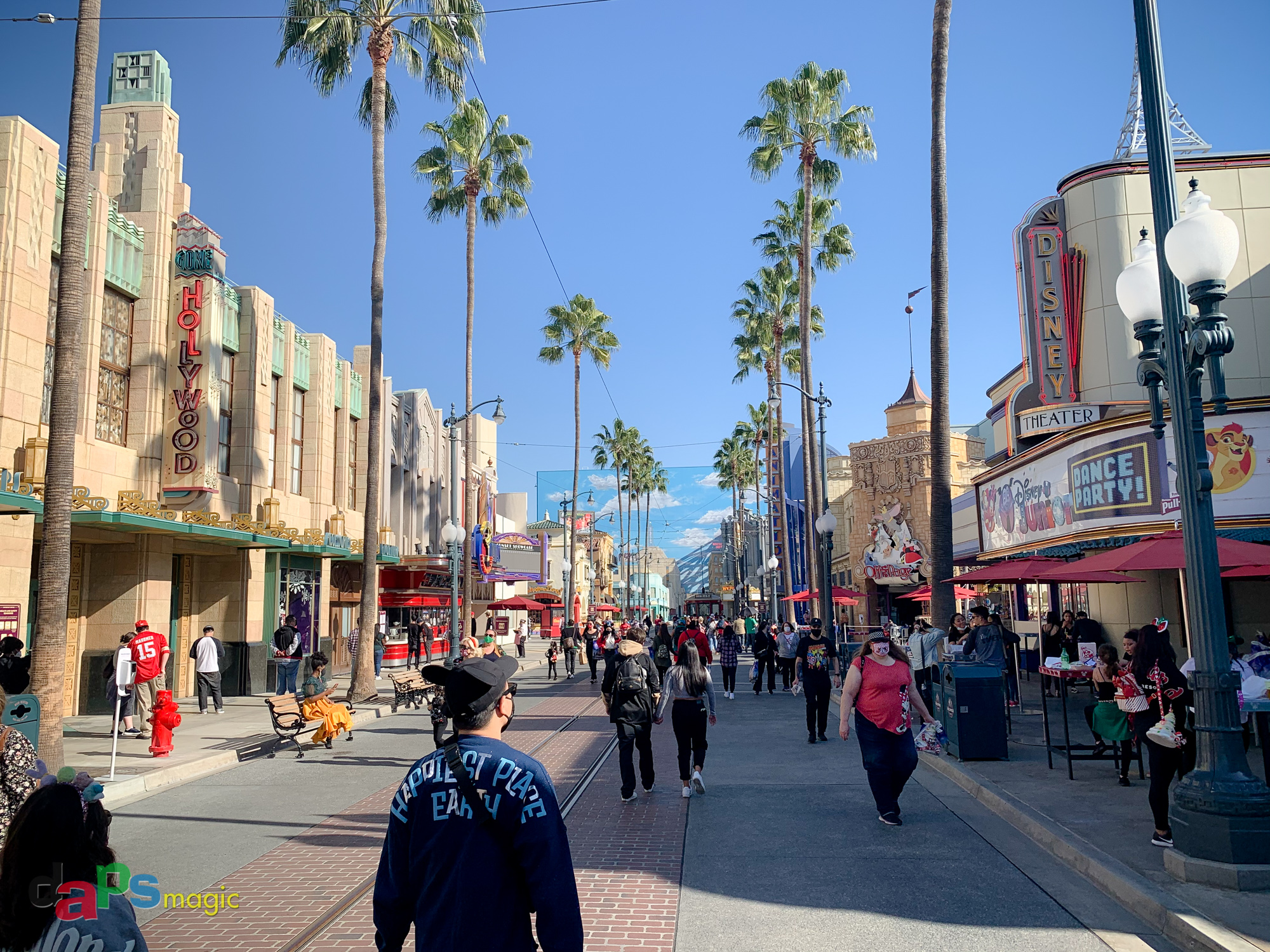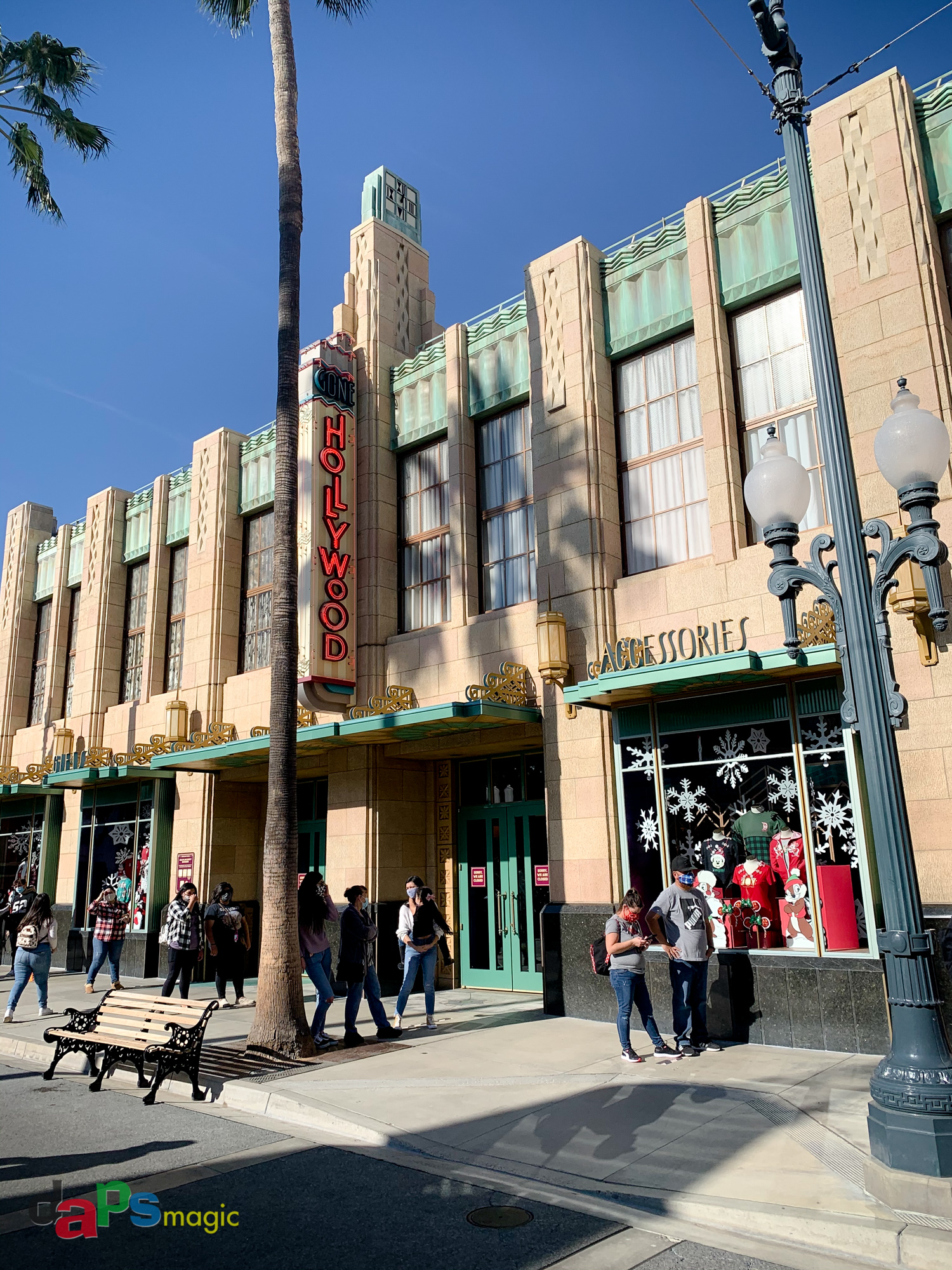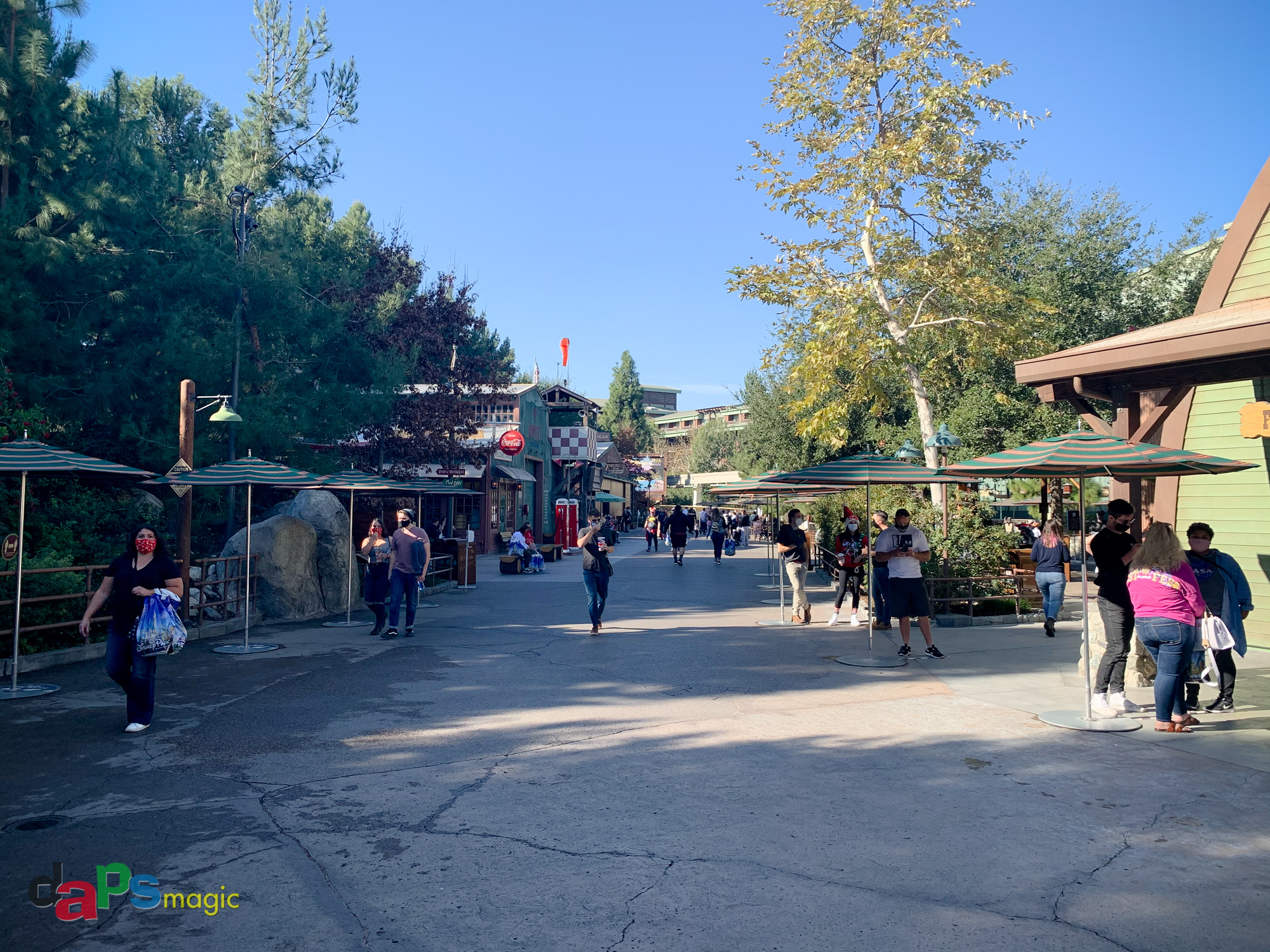 As the photo tour continues, Doug doubled back to give a few more looks at the wall surrounding Avengers Campus, and also what you can see behind it.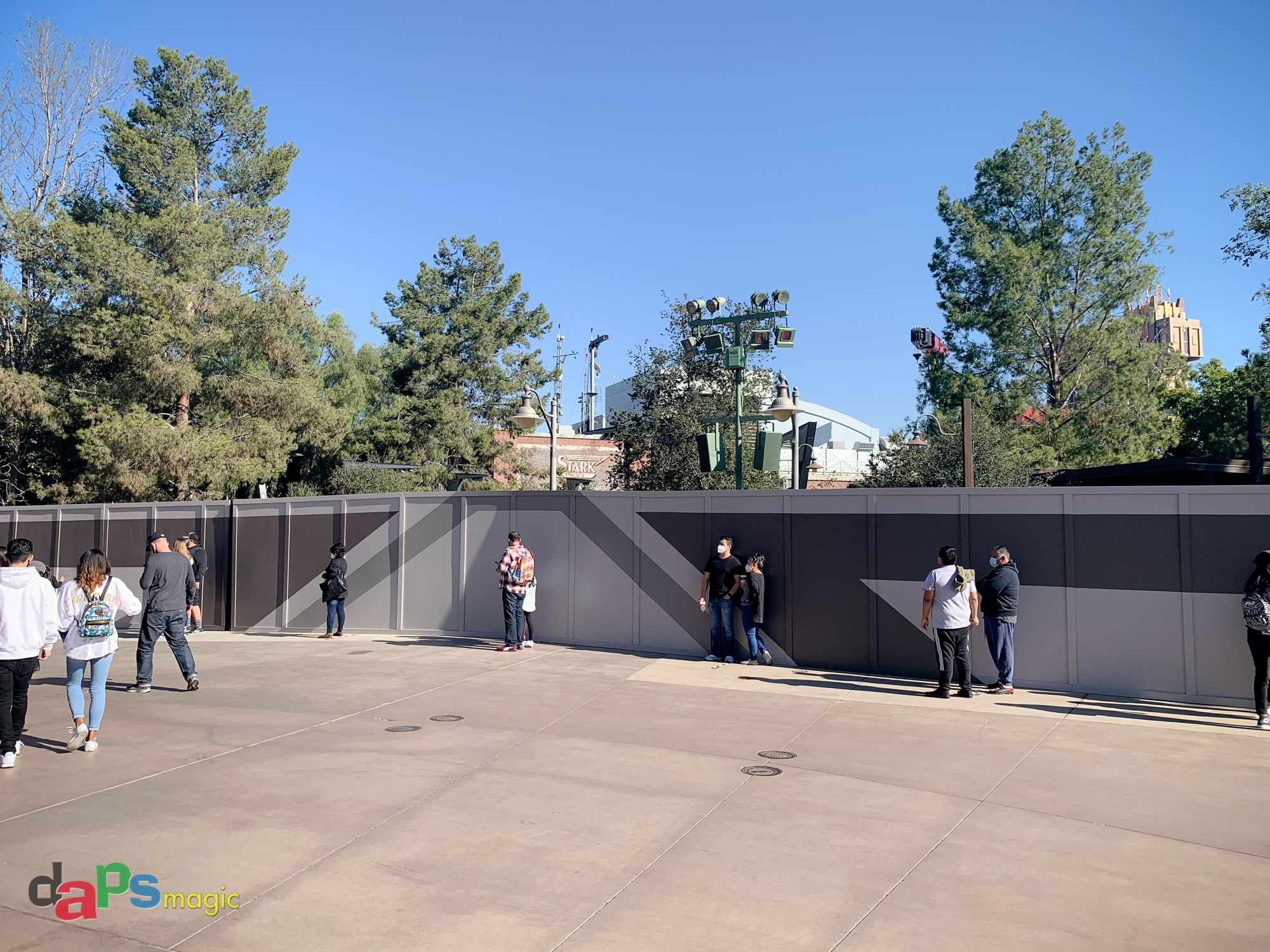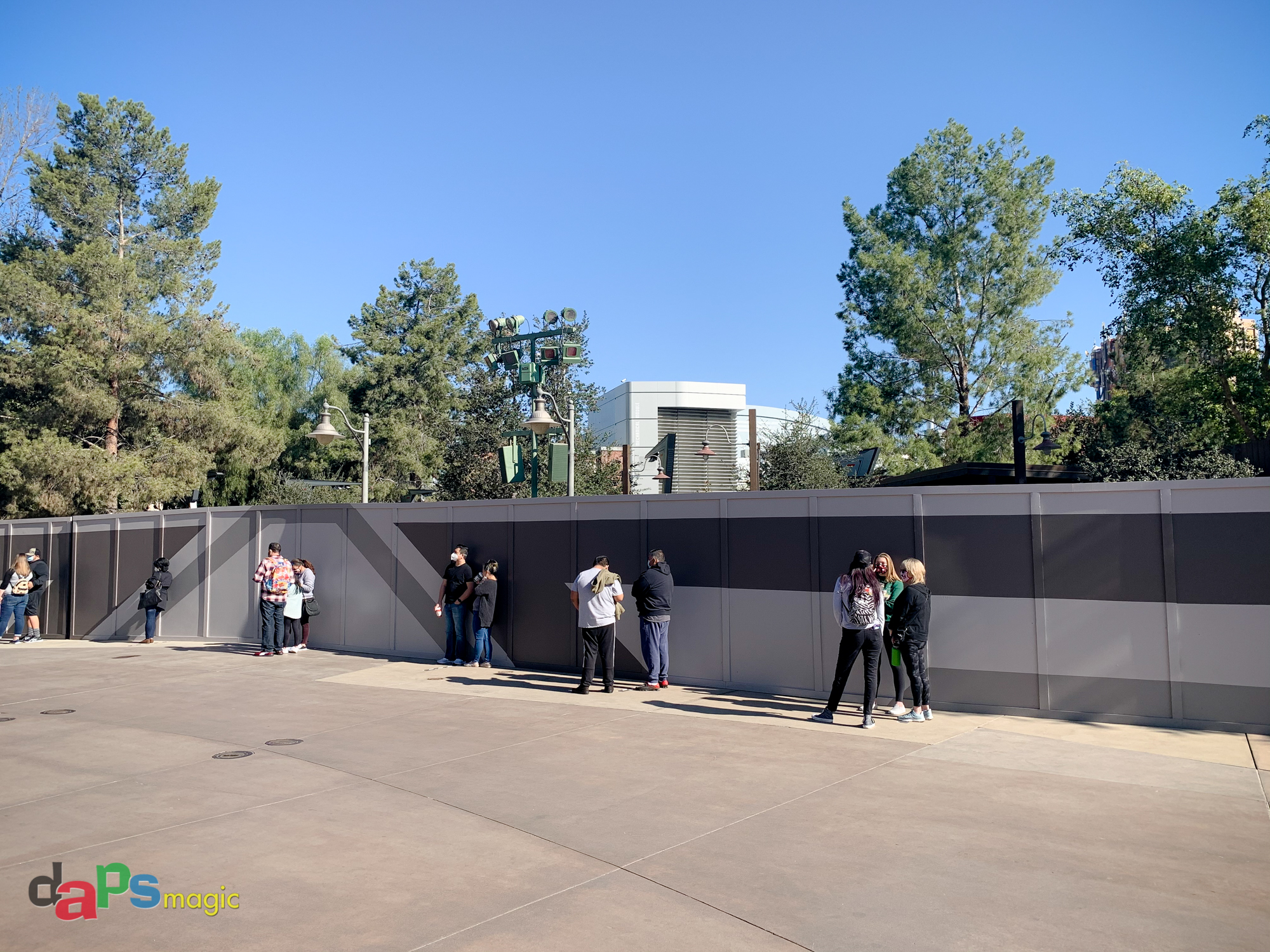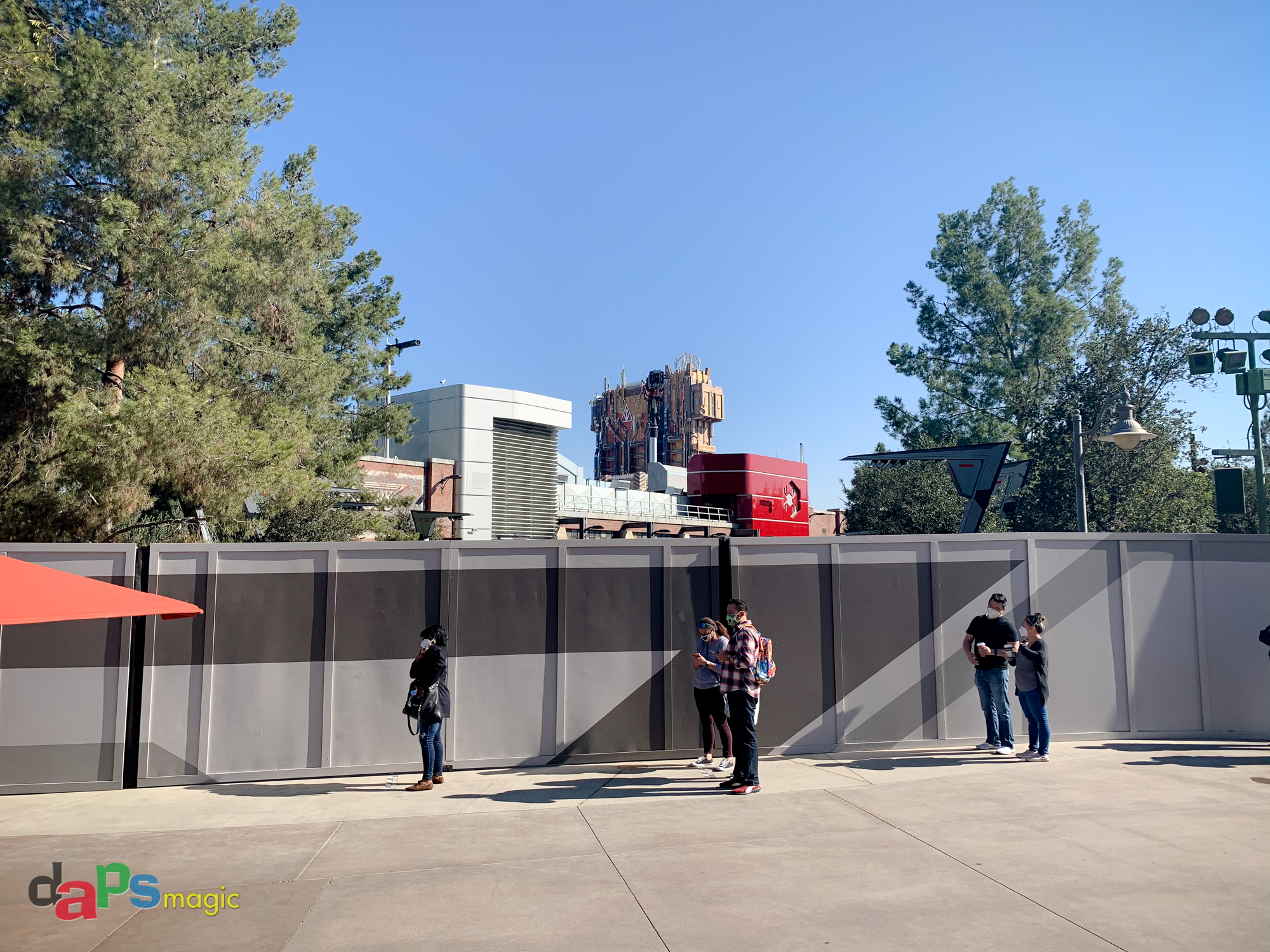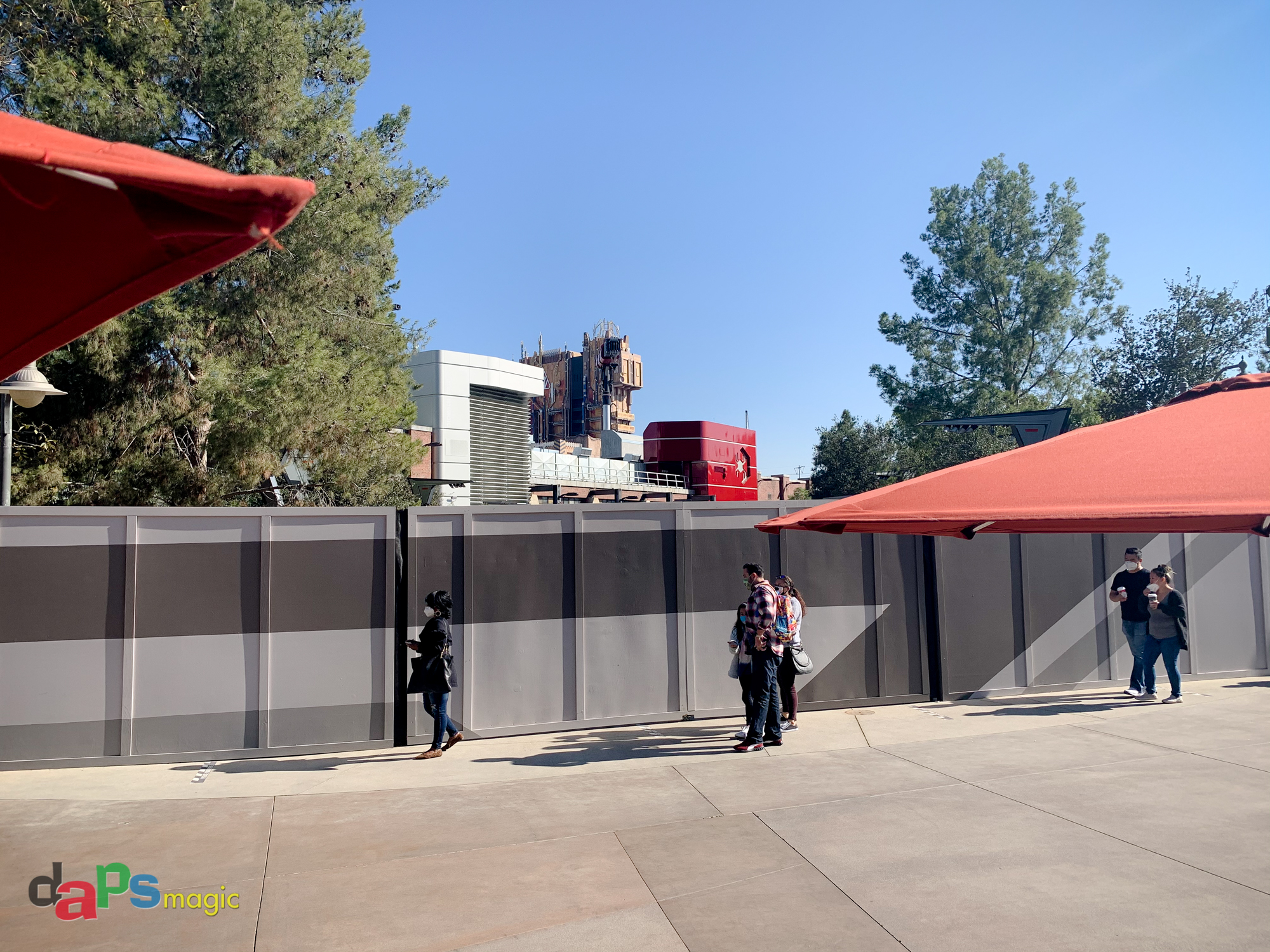 There were long lines throughout Buena Vista Street, except for Fiddler, Fifer and Practical Cafe. Doug took a stroll through to show how quiet this coffee shop was.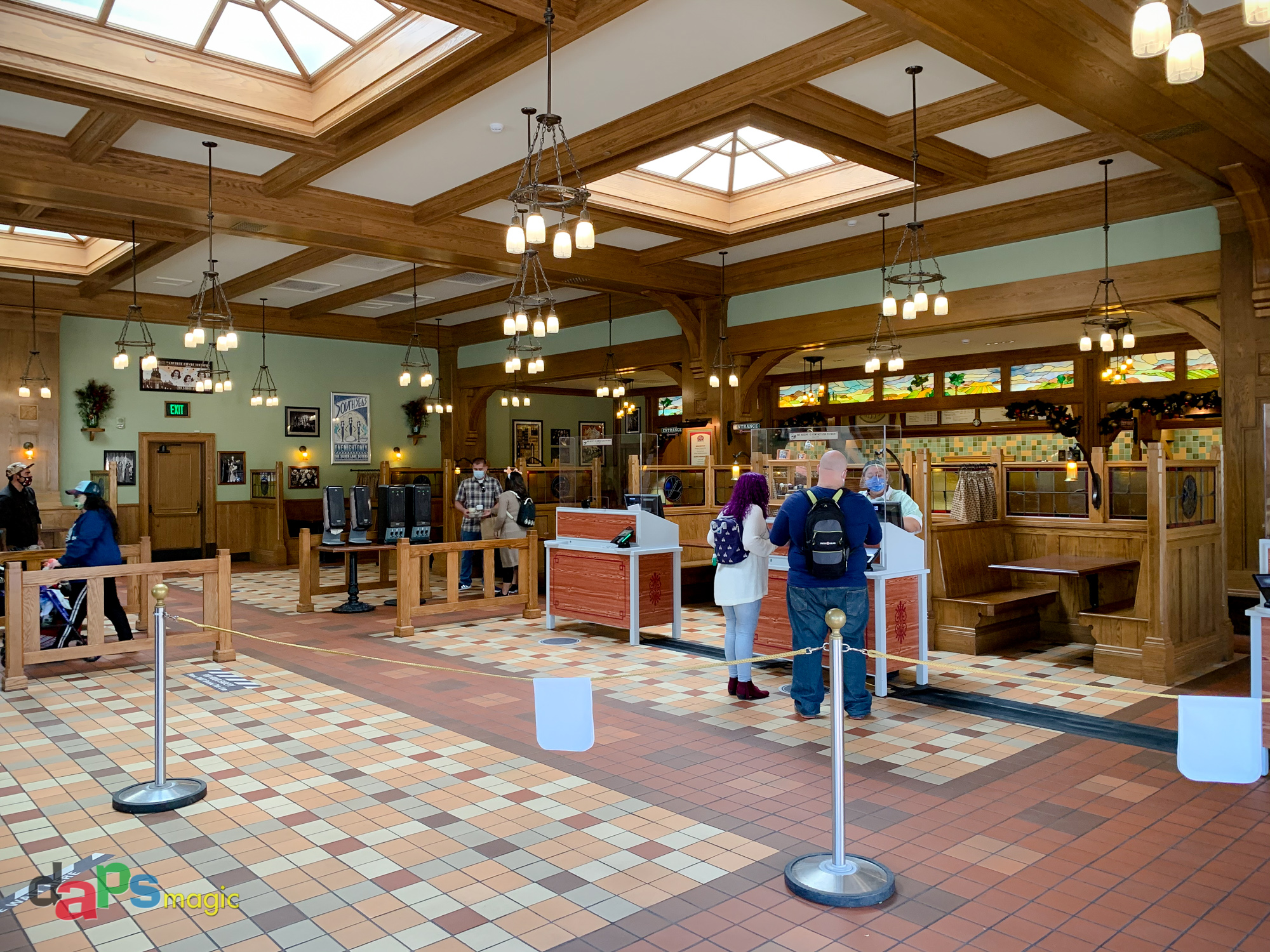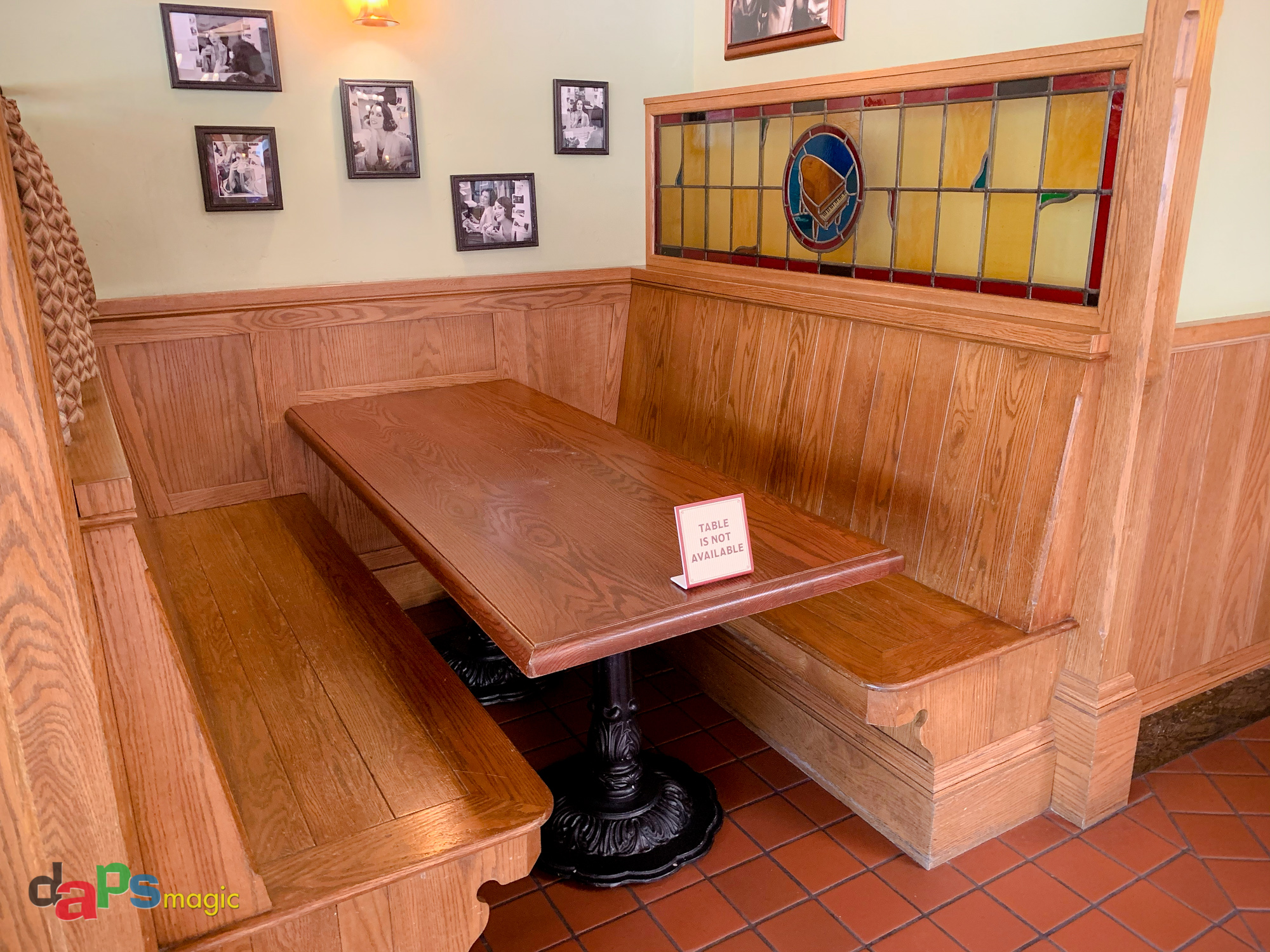 Doug also shared a look inside of some of the shops that are found on Buena Vista Street before he left.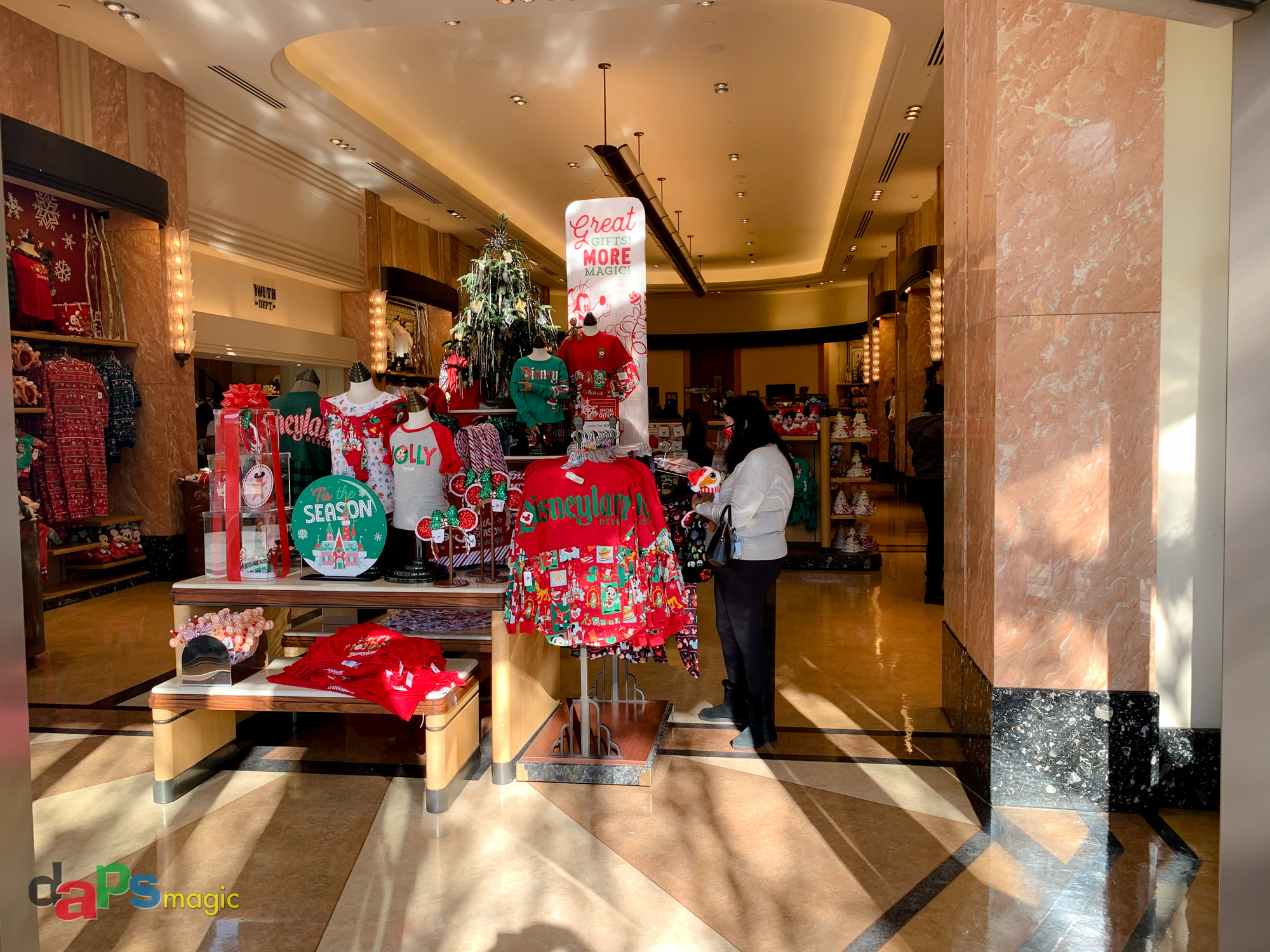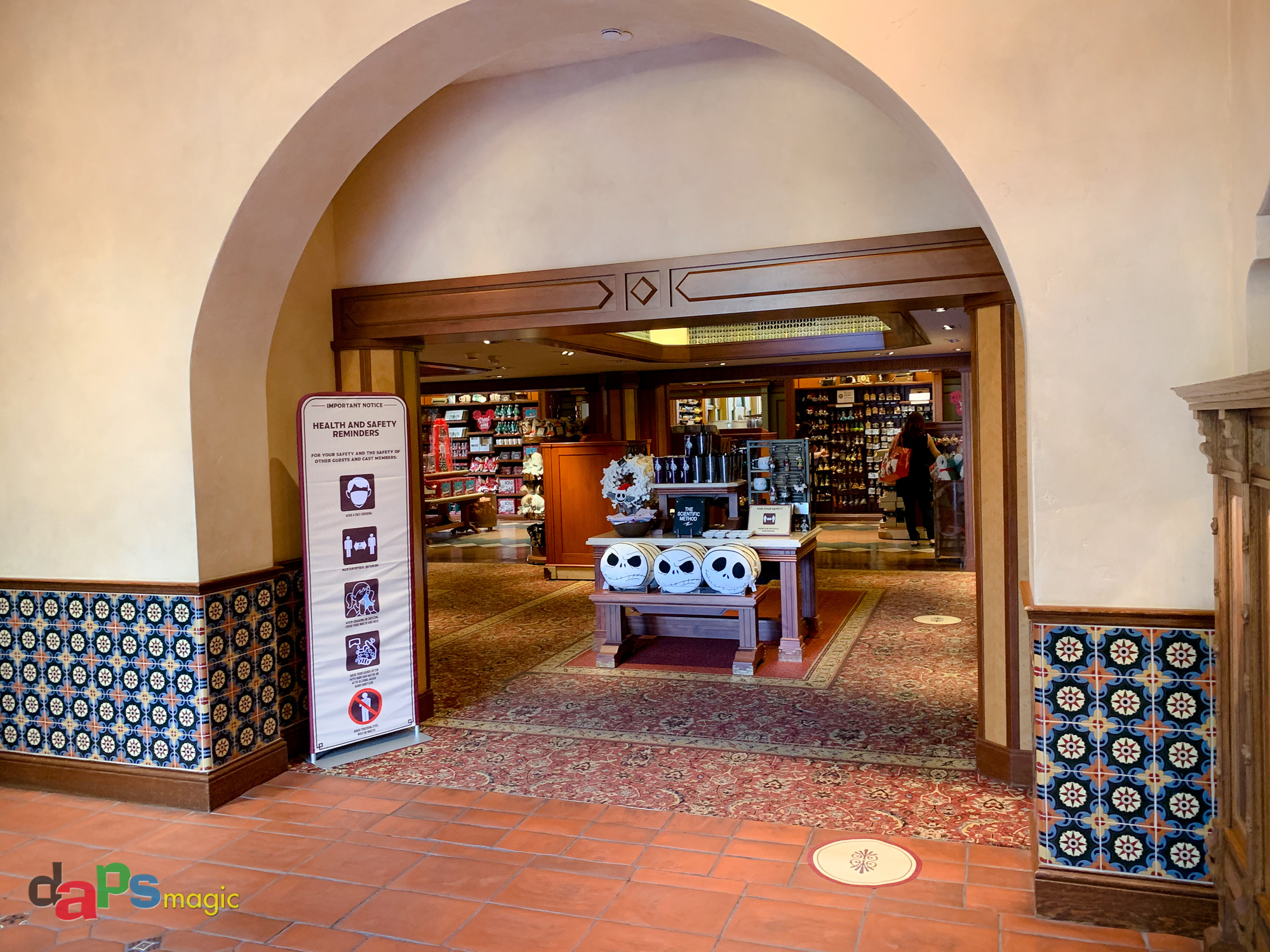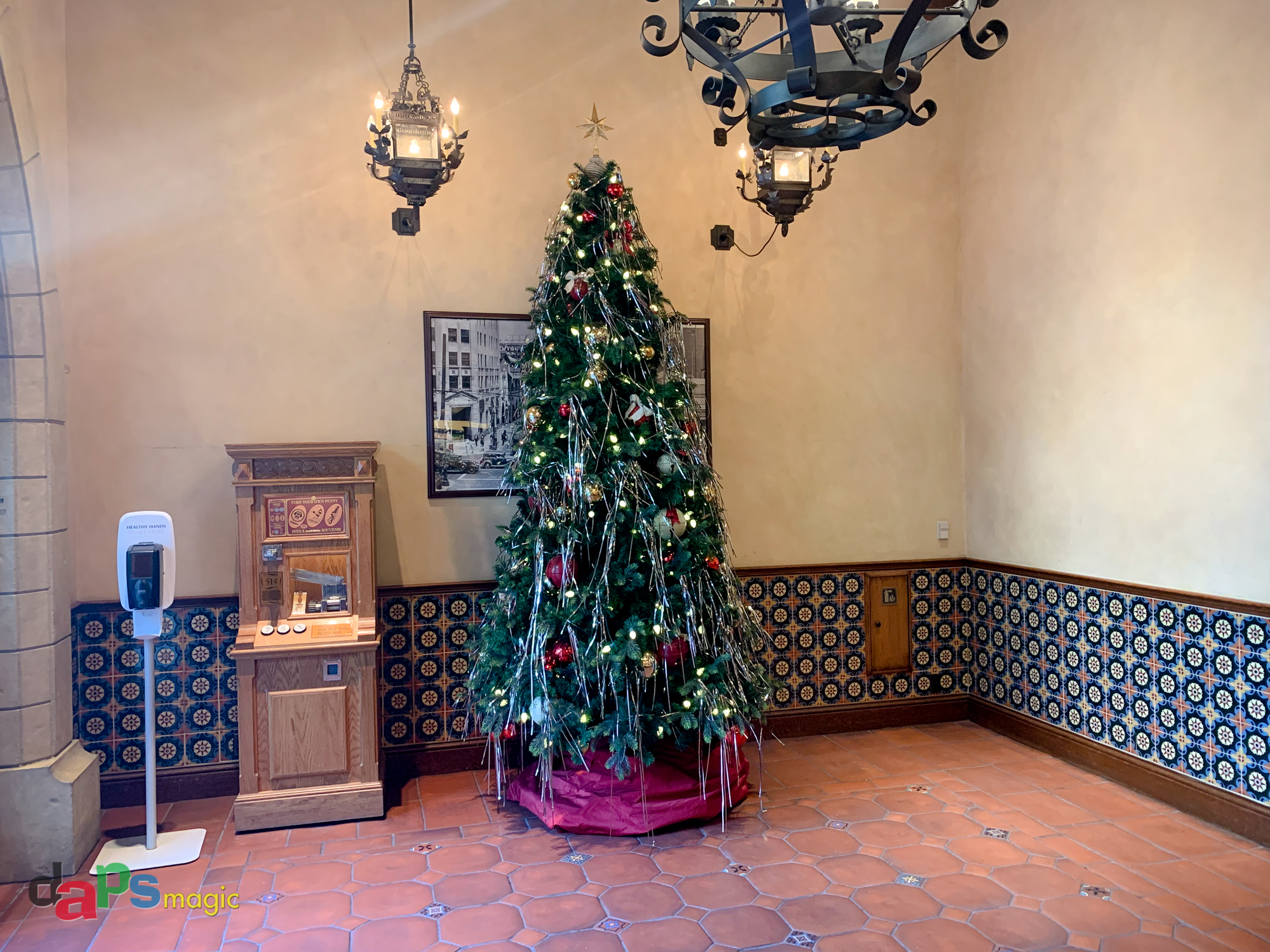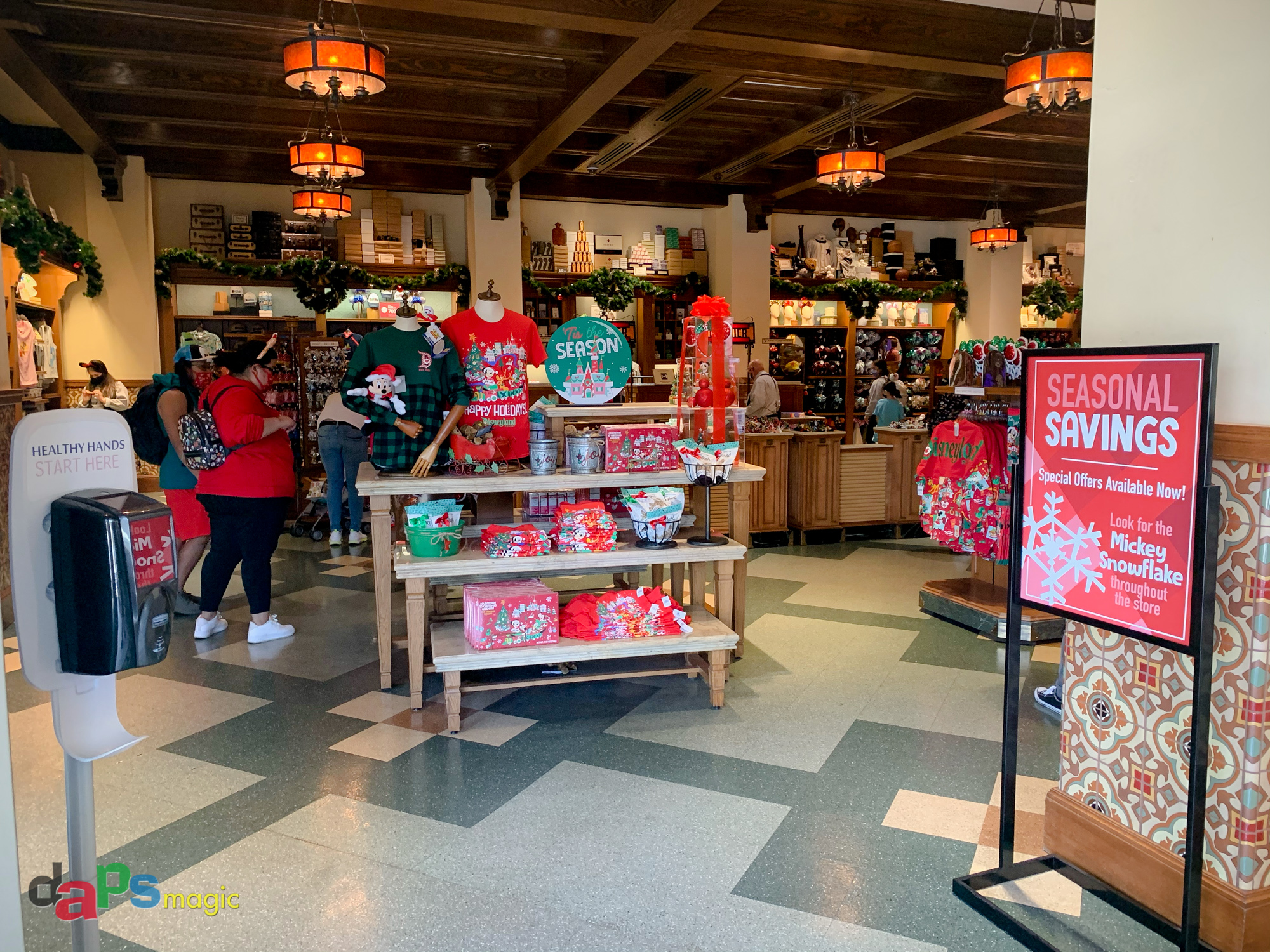 Finally, as Doug was leaving Buena Vista Street via the traditional Downtown Down Disney District he came across Grogu (The Child) from The Mandalorian waving goodbye to guests as they passed The World of Disney. It was a beautiful day at the Disneyland Resort and hopefully, the restaurants will be reopening there. For now, though, any Disney owned/operated restaurant is closed for the foreseeable future. DAPS MAGIC will continue to follow this and provide updates on when they reopen.
What did you think of Doug's photo tour of Buena Vista Street on the last day before the stay at home order was reinstituted? Share your thoughts in the comments below!