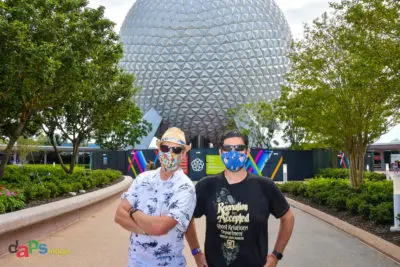 At the end of last month, Murray and I flew out to Florida for a week at Walt Disney World Resort. The trip was fairly last minute in nailing down details and actually deciding to go. This is mainly due to the uncertainty of the time in which we live. Just a couple of weeks before the trip was to start we decided to go for it. Murray had already visited Walt Disney World Resort in August and felt like the health and safety protocols that Disney utilized were really top-notch. The biggest hangup for me really was the traveling to and from Walt Disney World Resort. Once we had pulled the trigger on plane tickets and rooms, it was time to see how things would go.
Travel
Traveling is the most uncomfortable part of visiting Walt Disney World Resort in this day and age. That being said, it wasn't nearly as uncomfortable as I thought it would be. There were some high points and low points though.
The Pros: We flew United Airlines to and from Florida. The airline did a very good job of creating an environment that seemed safe. Wipes were handed to everyone boarding the plane to clean/sterilize their seat and the area around it. The planes smelled cleaner than I can ever remember a plane smelling in the past. I presume this is because of all of the cleaning and sterilizing that was happening. Throughout the flight, face coverings were mandatory and this was enforced by the flight attendants. Overall, the planes felt safer to me than any other public place I had visited prior to this trip. They also boarded from the back to the front and then deplaned front to back to avoid traffic jams. For the most part, this was successful but some people always have to just do their thing and this was harder to enforce than other policies.
Another pro was that because travel is so much less utilized during this time, the airports were not full so there was lots of room to social distance. Overall, the airport experience was also safer than I was anticipating.
Finally, Disney's Magical Express was a wonderful experience. It always is, however, this time there were protocols in place so no group was sitting directly next to any other group. The seating was also arranged so every other row was empty. This created a nice distance for the trip from the airport to the hotel, in our case Disney's Pop Century Resort. Once on board the Magical Express I definitely felt myself relaxing and realizing that the travel up to that point had been at some level stressful. Thankfully, this was the beginning of a wonderful week at Walt Disney World Resort that was fairly carefree!
The Cons: Not everyone plays by the rules. This really is the biggest con of the whole trip and would be a theme that would resurface throughout the trip. The worst part of traveling was easily the airport. There, the enforcement of face coverings was at its weakest. Thankfully, there was also a lot of room to stay away from people there. That being said, there were people that would wear their face coverings below their nose or not at all at the airport. While easily avoidable (from not just six feet but like twenty feet at least), this was definitely uncomfortable.
Another con was boarding the airplanes. For the most part, people had space to stay physically distant everywhere. However, some people felt the need to push up in line and be right behind the person in front of them in line for boarding. This could have been easily remedied with spacing markers on the floor but I didn't see those in the airports throughout our trip.
The airport was easily the most uncomfortable part of the trip both going to Florida and coming back. While it wasn't nearly as bad as a trip to the local grocery store or Target, be aware that it is like this. There is a lack of enforcement of physical distancing and proper wearing of face coverings. If these are things you have a hard time with or feel like are too risky for your health, don't even consider traveling to Walt Disney World Resort until things change a bit. You WILL be stressed.
Another con for this trip is the fact that United does not keep its center seats empty currently like other airlines are. This meant that planes were fairly full for each flight. This could be disconcerting for travelers as well. While the air circulation and cleaning is robust on a plane and face coverings are mandatory at all times, this could be uncomfortable. I should note, I had not seen any science connecting an outbreak with airplane travel. In fact, I did read an article that made the case that air travel is one of the safer things to do right now. I make no judgment on that beyond the one I made for myself for this trip. Do your own research before you decide if it is a good idea to fly.
Walt Disney World Resort Hotels
During our trip we stayed at two Walt Disney World Resort Hotels. For the first half of the trip, we stayed at Disney's Pop Century Resort. Then, we transferred over to Disney's Old Key West Resort. Both hotels were very enjoyable to stay at. One quick word of advice though, if you are going to switch hotels mid-trip, make sure to go to the nicer one second.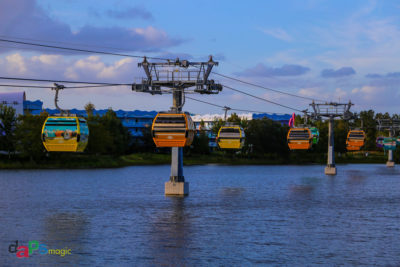 The Pros: There really were a lot of pros for staying at the Walt Disney World Resort hotels that apply to both. The rooms looked and felt clean. They also included a diagram of all the ways Disney staff was keeping the rooms clean. The remote for the television was sanitized and then put into a sealed plastic bag. Around the resorts, mainly in the lobby and public areas, there were signs with health and safety guidelines in place, hand sanitizing stations, and even social distancing markers on the floor where lines could be. Everywhere face coverings were required and enforced which was a very good thing.
Transportation on the buses and Disney Skyliner were set up to enable physical distancing. Overall, Disney did a very nice job of keeping the transportation process orderly, socially distant, clean, and as safe as could be. The process was very well done.
The Cons: There really weren't a ton of cons to be had for the Walt Disney World Resort Hotels. However, there are a couple. First off, you are staying in a hotel room so you don't have complete control oversight of the cleanliness of the room and those who have been in there before. While this wasn't a problem for us, it could be for some.
At Disney's Pop Century Resort there were a couple of additional cons that weren't at Old Key West. First off, the line to store and the dining area was fairly busy. Even though mobile ordering was strongly encouraged for dining, people would still attempt to crowd around the entrance. The Disney Cast Members did a good job of quickly getting them into physically distanced queues but, there were surges that would happen as people just would walk up and not think about it.
Another con at Disney's Pop Century Resort was the transportation. The Disney Skyliner is the only way to get to both Disney's Hollywood Studios and also EPCOT. If you want to open Disney's Hollywood Studios, get in line for Disney Skyliner two hours before the park opens. We were in line an hour and forty-ish minutes before park opening and walked in one minute before Disney's Hollywood Studios opened. This is important for getting a boarding pass for Star Wars: Rise of the Resistance. There wasn't as much of a line for EPCOT, which opens later in the morning. However, remember that you will always have to also get in line at Disney's Caribbean Beach Resort as well to get on the second leg of the journey on Disney Skyliner to go to either Disney's Hollywood Studios or EPCOT. This can really slow things down.
The other challenge we discovered was getting on a bus in the morning to go to Magic Kingdom from Disney's Pop Century Resort. The line for this was amazingly long as well and apparently began hours before the park opened (we showed up early but not early enough). I would suggest allowing two hours to get to whatever park you are hoping to get to from Disney's Pop Century Resort as the transportation just didn't seem to move fast enough. That being said, we were really impressed with every Cast Member we came into contact with and the experience was positive… just slow. Disney's Animal Kingdom seemed to be the easiest to get to and took around an hour to go through that whole process.
Walt Disney World Resort Parks
We spent a total of eight days in the parks on this trip. On a couple of days, parks' hours were extended, which we were very thankful for. In general, the parks aren't open as long as they traditionally would be though. Also, remember that currently there is no park-hopping and a Park Pass reservation is required along with valid admission to get into whatever park you are hoping to visit.
The Pros: The health and safety protocols Disney has in place for the parks really are well done. From safety signs to sanitizing stations, loudspeaker announcements, face coverings enforcements, mobile ordering, cashless transactions, physical distancing, plexiglass queue dividers, and even how/when guests see characters, Disney has clearly thought out how to do all of this and make it as safe of an experience as possible. Even seeing shows like MuppetVision 3D felt safe with the way guests were seated apart from each other. Disney has clearly spent a lot of time and money to think through how the guest experience would open in this new reality that comes with COVID-19. There were even Cast Members constantly cleaning handrails, seats, tables, and just about anything else a guest could possibly touch. All this to say, outside of my own home, Walt Disney World is the place I have felt the safest since the pandemic arrived.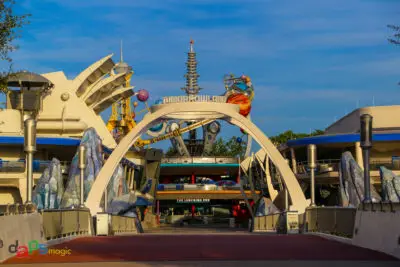 Another pro is the parks are operating at a limited capacity. This means you can get a whole lot more done in a single day than you could traditionally. We discovered that we could pretty much get in every attraction we wanted to experience in one day at any park. With that, we could also eat wherever we wanted (that was open) and catch whatever character cavalcades were being offered. With fewer people, it is a lot easier to experience a lot of things in a single day. The queues move a lot faster, there are no crowds to try to push through to see characters, and the waits for mobile ordered food were generally fairly quick.
For those that like photography, this is a great time to visit. It is much easier to get photos of different icons throughout the parks without a million people in the shots. In fact, quite often we were able to get photos with pretty much nobody in them. This was especially true around the opening and closing of any of the parks we were in.
A surprising pro during this trip has to be the character experiences. In general, these are offered through cavalcades or on rafts. There are a few character experiences though that have characters interacting from a physically distant location. These were a lot of fun. We found ourselves really enjoying all of the character offerings. The cavalcades are random and this is great because you don't spend a ton of time waiting for a parade. Each cavalcade is like a mini-parade and really is a nice healthy dose of Disney magic. The same goes for character locations. Disney really did a fantastic job with this.
The Cons: The biggest con I have to say in the parks were the guests themselves. There weren't a lot but every day you would see people that would try to skirt the rules and have their face covering below their nose or take it off while eating or drinking. For their part, Disney was very good about asking these people to politely wear their masks properly or to stay stationary while eating or drinking. However, people will still attempt to get around the rules. I should note that the number of people trying to do this was significantly lower than anywhere else I have been. They really were in the minority but I did see it happen.
There are also some other cons that come with the phased reopening. These weren't the end of the world but they are worth noting.
Several restaurants were closed for various reasons as were several shops.
Traditional character meet and greets, stage shows, parades, and nighttime spectaculars are not being offered currently.
The hours for the parks are shorter than they traditionally would be.
There is no park hopping.
The monorail currently does not run between the TTC and EPCOT.
Final Thoughts
Visiting the Walt Disney World Resort during the phased reopening is unlike any Disney experience I've had before. Because of limited capacity, it is a much different experience. Wearing a mask all day is also a different experience, but one I found didn't detract from my experience (they are way more comfortable than a bow tie all day). Things are definitely different and you are reminded frequently that there is a pandemic happening. However, Disney is still Disney and has found a way to make the Disney magic shine through. This is done by creating an environment where guests can feel safe to be able to enjoy the magic that is around. Yes, some of the experiences are different. Yes, it is disappointing to not have all of the traditional Disney entertainment that creates so much magic. However, what is offered is done at the high standards one expects from Disney and was very much a coming home experience for us as Disney fans.
Traveling during this era of the pandemic is not going to be for everyone. I, for one, would not wish any of my friends or family with pre-existing conditions to take the risk for a trip like this. However, I am of good health and found the experience to be mostly positive. Yes, there are a few things like airports that weren't my favorite. However, the good far outweighed the bad. If I lived in Florida, Walt Disney World Resort would probably be the only place I would visit as it definitely is the safest place I have been since the pandemic arrived (sorry Starbucks and Target!). The trip to Walt Disney World was a surprisingly wonderful and relaxing trip. I have to take off my hat to Disney for their dedication to keeping both their guests and Cast Members safe while also continuing to provide a magical place for guests to visit.
The final question I think should be answered before I end this is: would I visit Walt Disney World Resort again today if I could? This is an easy question to answer, I absolutely would. It was a great experience and one that I hope I will get to have again sooner rather than later.
How about you? Would you visit a Disney theme park during this period of phased reopenings? What did you think of my experience? You can watch our daily vlogs and other videos from August and September at Walt Disney World Resort below. Share what you think in the comments about this post and Disney's phased reopenings in the comments below!
Walt Disney World Resort Phased Reopening Videos

Subscribe to DAPS MAGIC's YouTube Channel!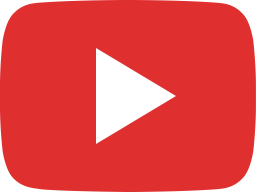 The Great EPCOT Challenge – DAPS Vlog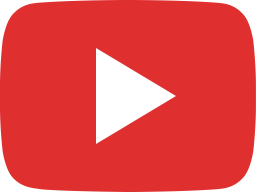 The Return to EPCOT – DAPS Vlog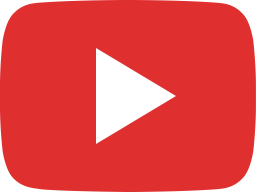 Rainy Adventures at Disney's Animal Kingdom – DAPS Vlog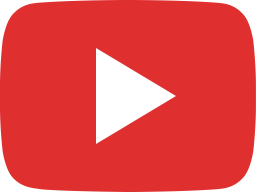 Much Magic at Magic Kingdom – DAPs Vlog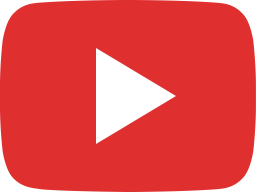 Race to Rise at Disney's Hollywood Studios – DAPs Vlog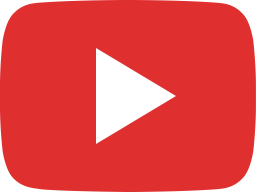 Back to EPCOT & Old Key West! – DAPS Vlog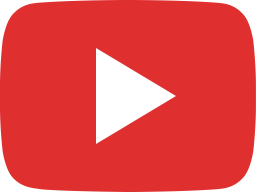 Dinos, a Safari, and the Na'vi – DAPS Vlog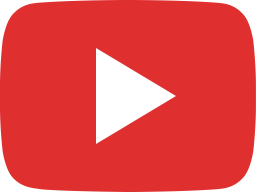 Universal EPCOT – DAPS Vlog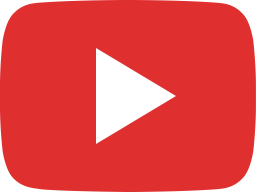 The Final Day in Florida – DAPs Vlog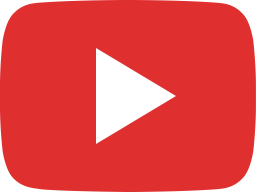 4K Slinky Dog Dash Ride Thru – August 2020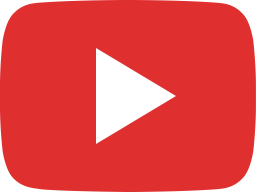 Interactive Alien Swirling Saucers – Ride Thru – August 2020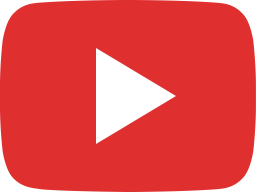 4K Mickey and Minnie's Runaway Railway Ride Thru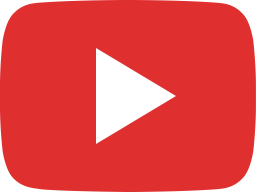 Disney Springs Walk Thru – August 2020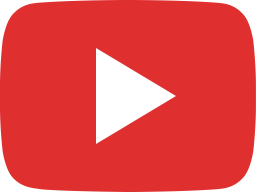 4K Smuggler's Run Ride Thru – Disney's Hollywood Studios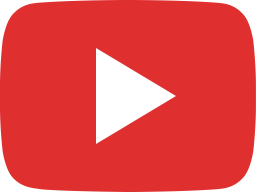 A Few Minutes in Oga's Cantina – Disney's Hollywood Studios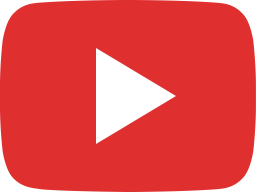 Mickey and the Gang Halloween Wave Moment at Magic Kingdom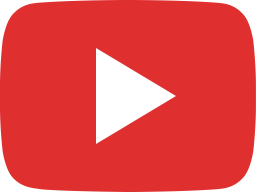 Cadaver Dans at Magic Kingdom – Walt Disney World 2020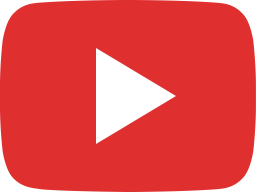 Boo to You Mickey Mouse Cavalcade at Magic Kingdom – Walt Disney World 2020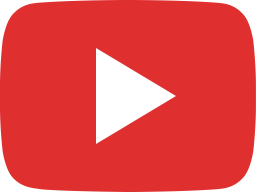 The Nightmare Before Christmas Halloween Cavalcade at Magic Kingdom – Walt Disney World 2020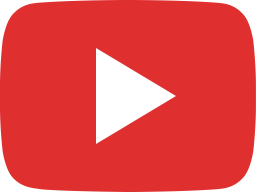 Tour of Main Street Stores Including Emporium at Magic Kingdom – Walt Disney World 2020

Walt Disney World Resort Phased Reopening Photos