In Southern California, this year has been one of the strangest for the weather. We have had an incredibly rainy and cold winter and spring, until a few weeks ago when we were nearing triple digit temperatures. When Disney gave us an upcoming look at the Summer merchandise, we knew it would be perfect, no matter what weather we get in the next few months! So, enjoy our top picks for merchandise this summer that is perfect come rain or shine!
When life gives you rain, grab a cute umbrella! These Disney-themed umbrellas are sure to keep you safe from the rain or shine. They are the perfect accessory for any day at the Disney parks!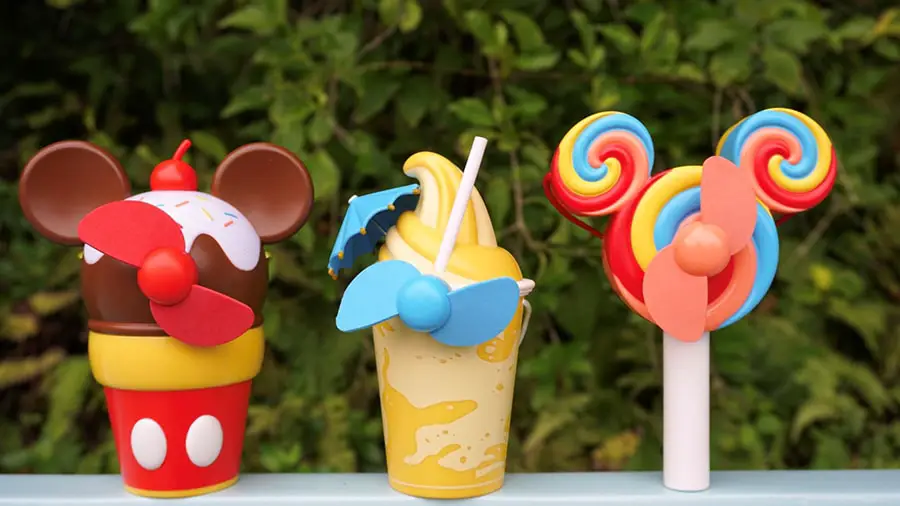 If sweltering summer days are leaving you melting, be sure to pick up one of these new fans! No matter what Disney treat you love most, these pocket-sized fans are sure to keep you cool as your adventures keep you active!
If you're in Disneyland, you can find these summer picks at Clothiers at Disneyland park, Elias & Co. at Disney California Adventure park and World of Disney in the Downtown Disney District.
If you're spending your summer at Walt Disney World, look for these items in the World of Disney at Disney Springs, Once Upon A Time at Disney's Hollywood Studios, the Future World kiosk and Mouse Gear at Epcot and the Emporium at Magic Kingdom Park.
Will you be grabbing any of these fun new items? Be sure to connect with us on Twitter and Facebook to let us know what you'll be picking up!