The Disneyland App has added Star Wars: Galaxy's Edge to its map ahead of the opening of the new land next week. This comes as the Disney Parks Blog gave a first look at the land as it will appear on Disneyland maps next week. The new land is the largest expansion to ever come to a Disney Theme Park, and the most technologically advanced.
Both the map and the app show that there are three entrances to Star Wars: Galaxy's Edge. They also showcase the two attractions that will be in Star Wars: Galaxy's Edge, with the Millennium Falcon: Smugglers Run being available on opening day. There are also multiple places to get food, merchandise, and experience Star Wars in a way that has never been experienced before!
Star Wars: Galaxy's Edge will be opening at the Disneyland Resort on May 31st. Guests with reservations will be able to experience the land through June 23rd. Starting on June 24th, guests will be able to visit the land without reservations. It should be noted that there are capacity limitations for the land so always bring your patience.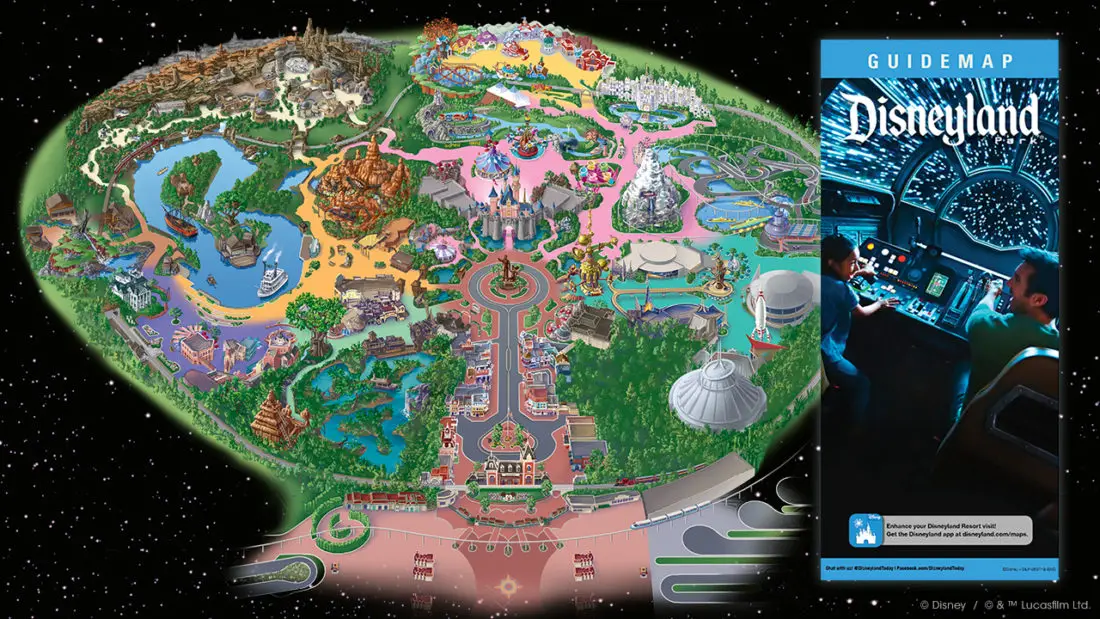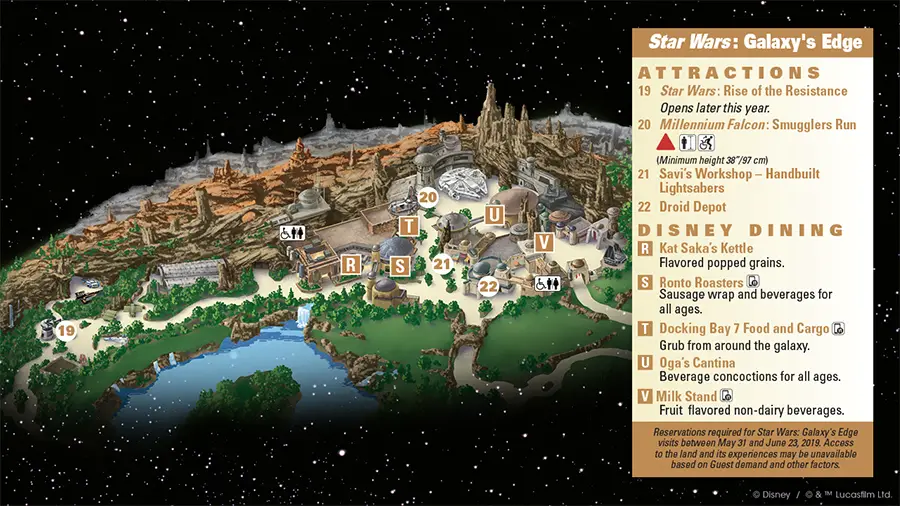 What do you think of the new look at Star Wars: Galaxy's Edge through the app and the maps? Share your thoughts in the comments below! When are you visiting this new land at the Disneyland Resort?