Two worlds have just collided! For those that enjoy the world of makeup and the world of Star Wars, CoverGirl has announced a brand new line. The CoverGirl x Star Wars Collection is set to launch on September 4, but to hold us over, here are a few exciting images of these new products.
Both Disney Style and Allure released info on what's to come. The collection will entail limited-edition lipsticks, nail polishes and mascaras.
According to the Huffington Post, these products will reach U.S. stores in mid-September and outside the states, in November.
If you would like to see some of these products in action, click here to visit the Allure website.
A Star Wars makeup collection…good or bad?
Please note that not all products are listed below
Lipstick: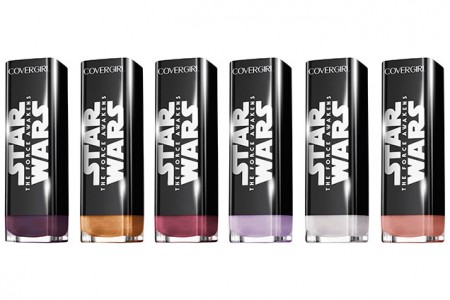 Nail Polish:
Mascara: