If you have visited the lovely land of Toontown, you know how colorful it is. The buildings, the attractions and yes, even the food, is all so festive with its toon qualities. Over at the Disneyland Resort, Clarabelle's Frozen Yogurt, located in Toontown, has just what you need for that quick pick me up snack…Fruit Salad!
This location offers a crispy fresh Fruit Salad that all ages can enjoy. Each fruit salad comes with watermelon, pineapple, cantaloupe, blueberries, honeydew and strawberries. Also, on the side is a light yogurt sauce. After enjoying your fruit salad, you'll be energized and ready to take on the rest of your day at the parks.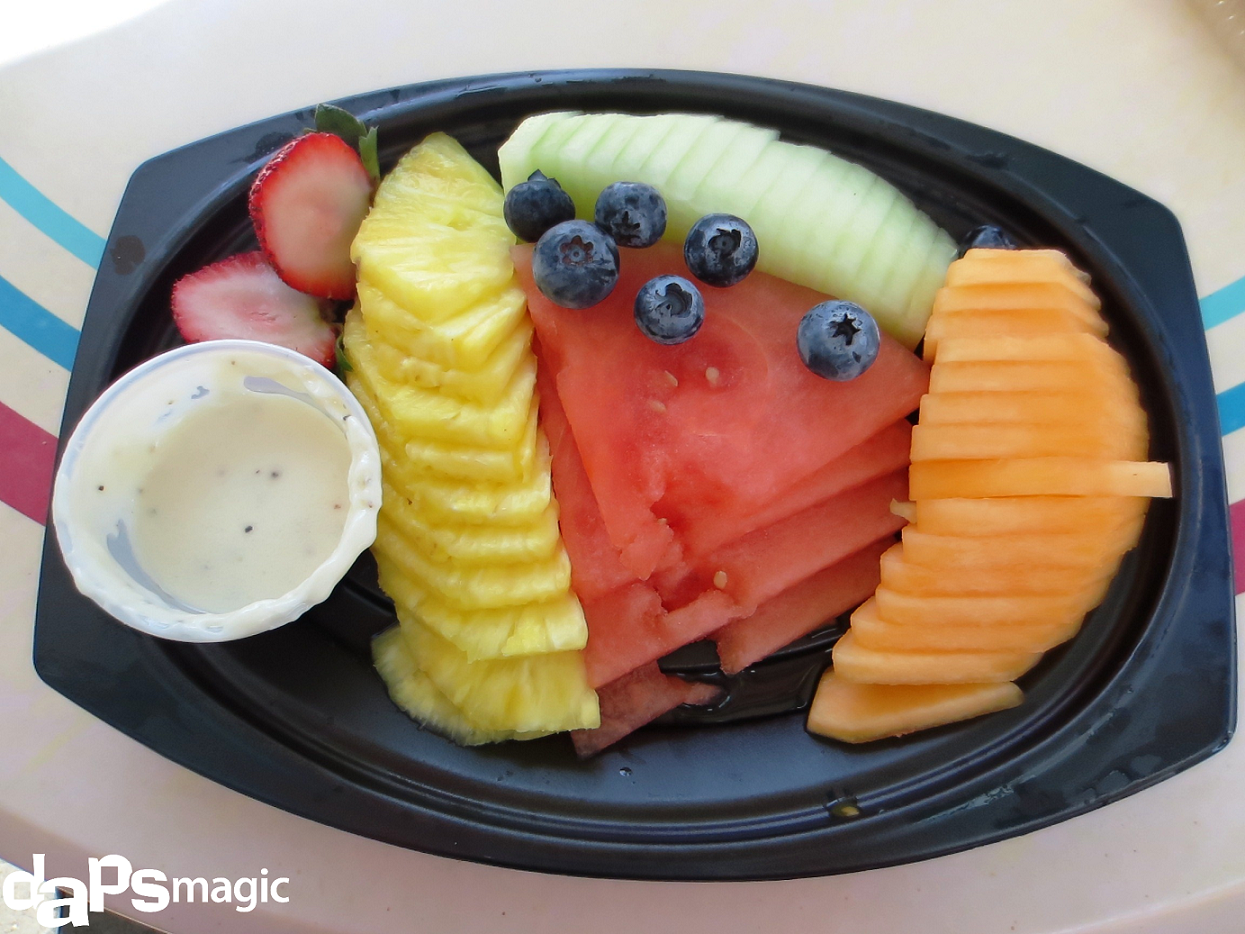 The Fruit Salad is only $6.99 and is a decent size.
All together, the colors on this plate totally say Toontown.  It's brightness and array of fruits will for sure put a smile on your face. If you would to see what other items are offered at Clarabelle's' Frozen Yogurt, please click here for the menu. For any questions you may have about dining at the Disneyland Resort, please call Disney Dining at (714) 781-DINE or (714) 781-3463.
Be sure to stay tuned to DAPs Magic as I venture through the Disneyland Resort tasting other delicious vegetarian options. You never know what may appear on my plate next.
Hope you enjoyed this meal recap. If you have any suggestions, please let me know