If you venture around the Disneyland Hotel, there are quite a few restaurants. Each restaurant serves up something unique and special to make your stay even more magical. One in particular that has a lovely array of food is Tangaroa Terrace. This location offers breakfast, lunch and dinner. There are even vegetarian options served at the location so that's a major plus.
What if I told you that you could enjoy a salad for dinner that makes you feel like you are right in the middle of summertime! That's right, the Tangaroa Terrace Salad with crispy tofu is amazing. The mixed blend of vegetables and fruit (yes, fruit) will have you finishing your meal in no time. This vegetarian option will leave you full and satisfied.
In this salad, there are a variety of ingredients. The salad includes lettuces, cabbage, black kale, pineapple, grape tomatoes, crispy tofu and toasted macadamia nuts. All of these items are tossed in a tropical vinaigrette. It's a great combination and your taste buds will be happy.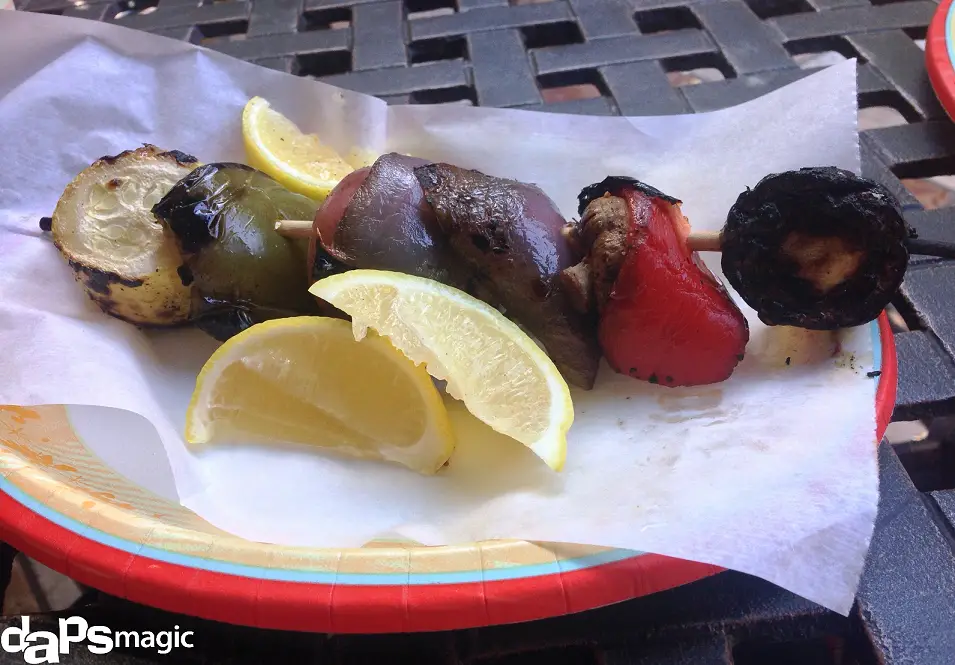 On top of that, at this location guests can refill their fountain drinks for free. Yummy food and free refills on your purchased fountain drink, woohoo!
The Tangaroa Terrace Salad with crispy tofu comes to $9.99 before tax. Annual Passholder discounts apply to this location as well. Also, if you are not necessarily a vegetarian, this salad can have the add in of shrimp instead of tofu.
If you have further questions about dining at the Disneyland Resort, please call Disney Dining at (714) 781-DINE or (714) 781-3463. If you would like to view the restaurant's menu, please click here by visiting the Disneyland Resort's website.
Be sure to stay tuned to DAPs Magic as I venture through the Disneyland Resort tasting other delicious vegetarian options. You never know what may appear on my plate next.
Hope you enjoyed this meal recap. If you have any suggestions, please let me know. Also, if you have dined at Tangaroa Terrace , what is your favorite meal option?