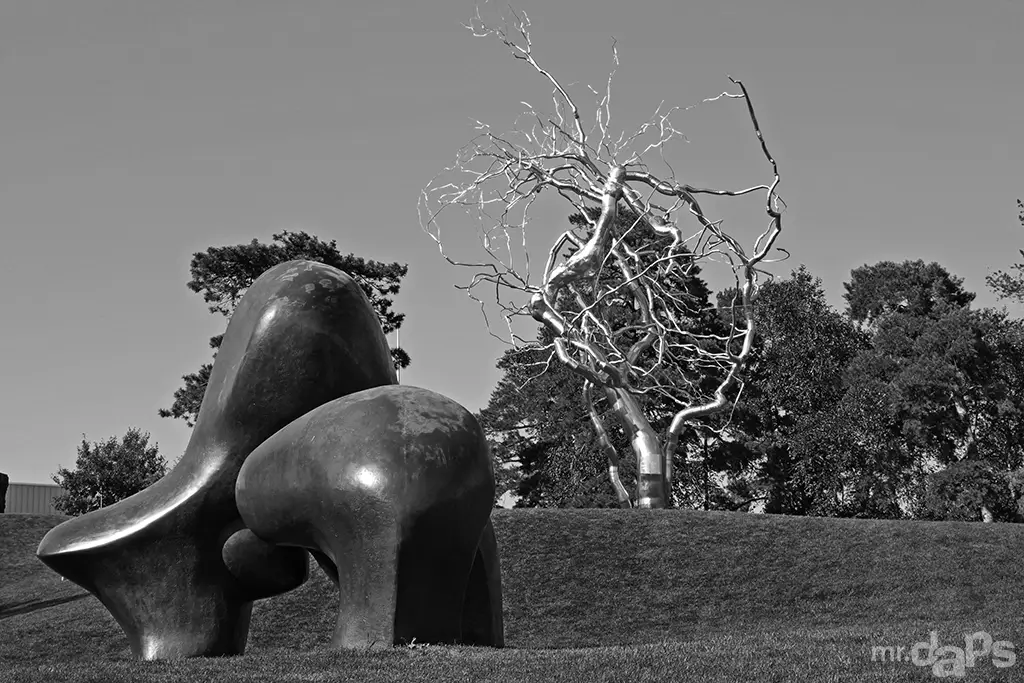 Kansas City, it turns out, is a really fun place to visit. I really didn't expect much of anything when I was preparing to visit recently for a Reliv conference. However, once the conference was over and I began to explore, my eyes were opened…literally. Kansas City is known for its fountains. These were awesome. But, what really jumped out at me was the Nelson-Atkins Museum of Art. Driving by, I could see a large field outside with giant shuttlecocks laying… like some giant badminton game had taken place on the beautifully manicured lawn. There were also other pieces of art scattered around the property. There was no entrance fee to the museum so of course I explored there until it closed at 5:00. Once the museum closed, it was time to explore the grounds.
A standout work I found was a life-sized stainless steel tree. The tree, at 56 feet tall, was entitled Ferment.  The tree was created by artist Roxy Paine and took nearly three years to complete. Paine described Ferment saying that he "was trying to capture a churning, swirling force."
This is an incredible work of art and one of several of his Dendroid tree-like structures he has created around the world. I'm glad one of them was at the Nelson-Atkins Museum of Art and I was able to see it! 
What do you think of it?
Make it a GREAT day!