Walt Disney's roots can be traced back to Chicago, Marceline, and Kansas City, but it's in Kansas City where Walt walked as a young boy and again as a budding entrepreneur. Recently, Union Station officials, alongside representatives from the Walt Disney Archives, announced the opening date for the Kansas City run of Disney100: The Exhibition – presented by Bank of America. Produced by the Walt Disney Archives and Semmel Exhibitions, Disney100: The Exhibition will open at Union Station's state-of-the-art 20,000-square-foot Bank of America Gallery on May 24, 2024, and is expected to draw enthusiastic visitors from every corner of the U.S. and around the world.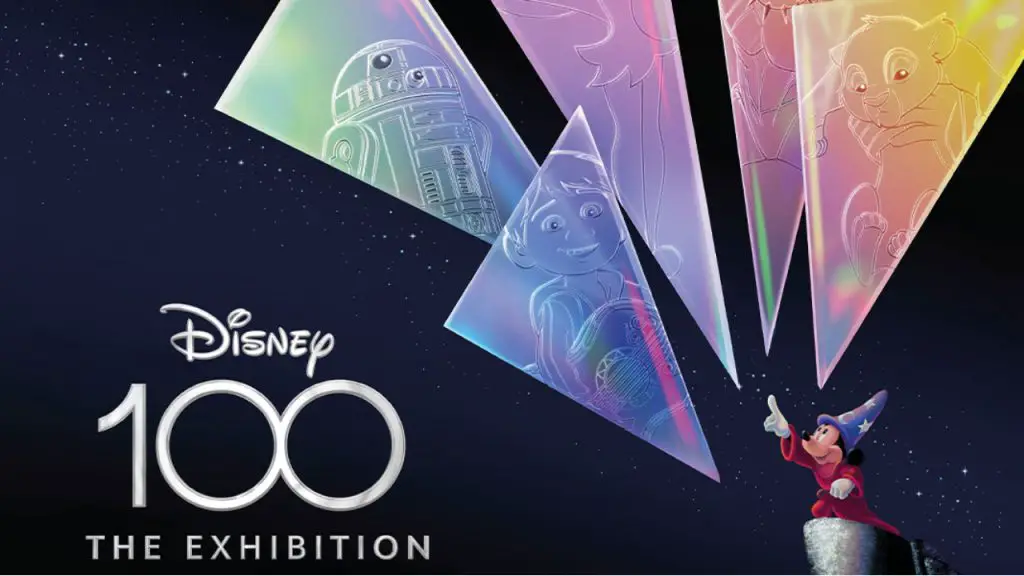 "Our leadership team has worked tirelessly over the last three years to ensure we were able to bring Walt and his story back to Kansas City, where his animation career began," said George Guastello, president and CEO of Union Station. "We have a long-time partnership with Semmel Exhibitions, and when we heard The Walt Disney Company was creating an exhibition celebrating its 100th anniversary, we knew we had to bring it here—to Kansas City—where the roots of Walt Disney run deep."
Also in attendance at the announcement was Kaye Malins from the Walt Disney Hometown Museum in Marceline, Missouri. She shared stories about Walt's life in Marceline and Kansas City.
While in Kansas City, Walt created his first commercial film and met Kansas City-born artist and Disney Legend Ub Iwerks. Together, their innovative spirits, boundary-breaking technology, and unparalleled storytelling would help set the creative standards for the company that would be founded by Walt and his brother Roy O. Disney in 1923.
Union Station is also thrilled to welcome back Bank of America as the Presenting Sponsor and is grateful for their community commitment and support in bringing these kinds of world-class experiences to Kansas City.
"It's quite fitting for us to be the presenting sponsor of Disney100: The Exhibition in Kansas City," said Matt Linski, President, Bank of America Kansas City. "Bank of America has a storied history with The Walt Disney Company, dating back to the early 1930s when we issued its first line of credit, beginning a decades-long relationship that includes the financing of some of Disney's most iconic projects. We're proud of our relationship with Disney and are fortunate to have begun it when Walt was in the early stages of his company."
In order to create this spectacular exhibition, the Walt Disney Archives opened its vault of treasures to showcase hundreds of objects, including more than 250 artifacts and works of art, costumes and props, and incredible memorabilia. Kansas City and Union Station have the high honor of being one of the first three cities to host the North American tour, along with Philadelphia and Chicago.
Within Disney100: The Exhibition, guests will encounter some of their favorite Disney stories as they journey through 10 imaginatively themed galleries showcasing "Crown Jewels" from some beloved films such as Snow White and the Seven Dwarfs (1937), the live-action Cinderella (2015), Encanto (2021), and many more. The exhibition features more than 14 interactive installations and hundreds of items, including from some of the most recent members of the Disney family—Pixar, Star Wars, and Marvel.
"Guests will step into Disney100: The Exhibition and experience 100 years of Disney history like never before," said Becky Cline, Director, the Walt Disney Archives. We are excited to bring the tour to Kansas City—a place that was instrumental in Walt's life. It was here where he forged his storytelling skills and his creative passion. Everything Walt did began with storytelling. It is the essence of Disney magic."
This groundbreaking exhibition, which celebrates 100 years of The Walt Disney Company, is one of the largest and most immersive projects the Walt Disney Archives has ever produced. Guests of the exhibit will be taken on a visual journey where they can explore seldom-viewed works of art, including visual development art for Sleeping Beauty (1959), created by artist and Disney Legend Marc Davis. Also on display will be a special piece of production art from Mary Poppins (1964), which can also be seen in the opening titles of Mary Poppins Returns (2018), created by artist and Disney Legend Peter Ellenshaw.
The exhibition will also feature iconic props from live-action films such as the Mad Hatter's teapot from Alice in Wonderland (2010); the poison caramel apple from Enchanted (2007), used by Timothy Spall and Amy Adams; and the dinglehopper from The Little Mermaid (2023), used by Halle Bailey. Disney Fans won't want to miss seeing Disneyland Park Employee Badge #1, issued to Walt Disney in 1955. Disney enthusiasts will also have the chance to leave with both memories and memorabilia, as the exhibition will include several extraordinary backdrops and photo opportunities, along with exclusive merchandise offered inside the Disney100: The Exhibition gift shop.
"Union Station is where Kansas City creates memories, and this is yet another opportunity for our institution to celebrate some of the iconic characters and stories that have captured the hearts of audiences around the globe," said Ray Kowalik, Board Chairman, Union Station. "We welcome new and returning guests of every age to rediscover some of their favorite stories while inspiring a spirit of adventure and discovery. All are welcome to come experience the magic of Disney, right here at Kansas City's favorite place to celebrate."
At the elaborate Disney100: The Exhibition announcement event, Union Station created magical moments from start to finish, with eye-popping visuals, themed live music by UMKC, confetti cannons, magic dust, an impressive "All Aboard Mickey" sculpture from the Walt Disney Hometown Museum, and more. Kansas City Mayor Quinton Lucas joined the large gathering of invited guests who participated in the event and shared his great enthusiasm for the opening of the exhibition in Kansas City.
Tickets to Disney100: The Exhibition are now available at UnionStation.org, and Station officials strongly encourage the public to reserve their adventure time ahead of the opening.