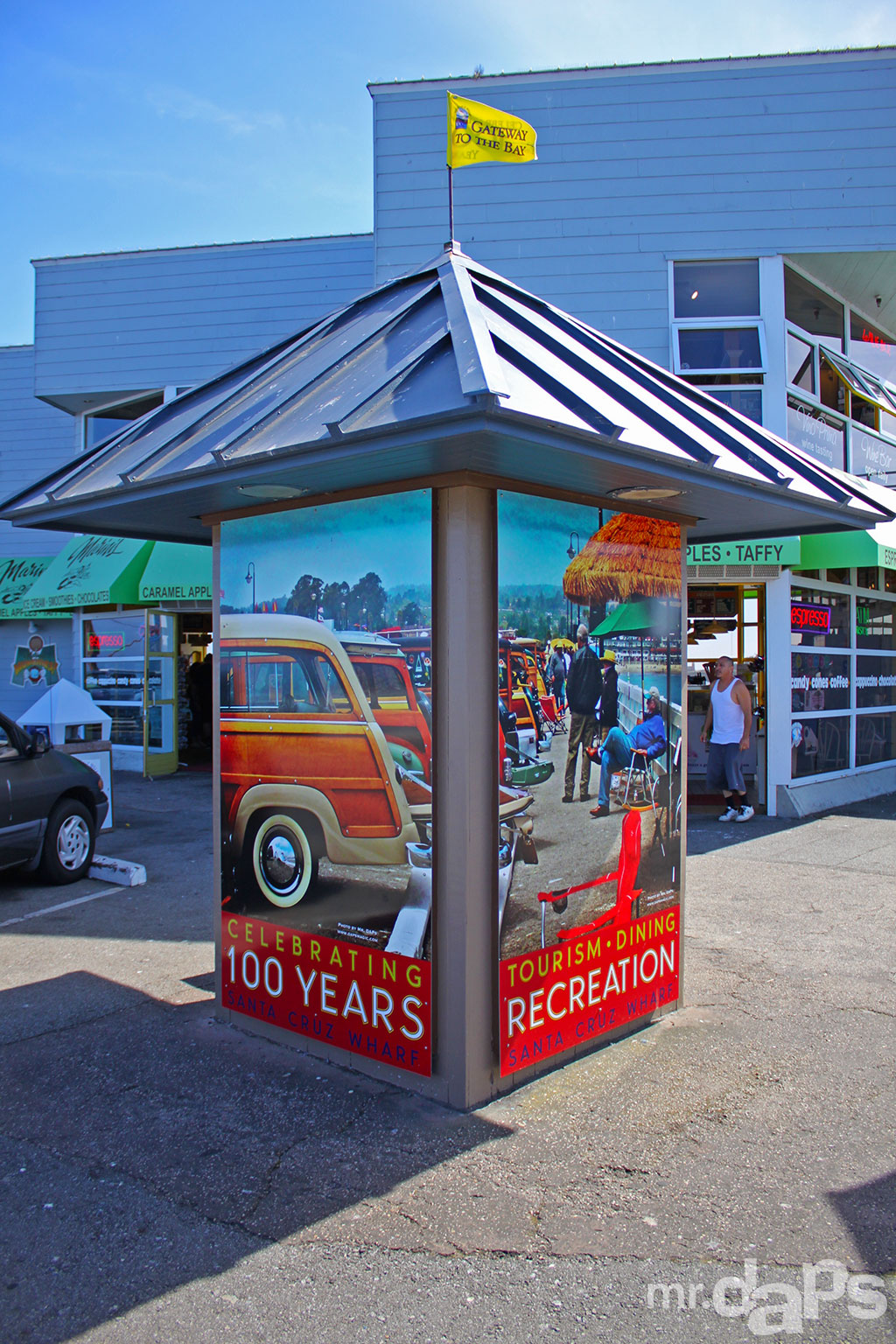 Several months ago I was contacted by a woman representing a group pulling together an exhibit for the 100th anniversary of the Santa Cruz Wharf. They asked if they could feature one of my pictures for their celebration and I gladly complied. While up in Santa Cruz this last weekend, I stopped by the wharf to find my photo. I was expecting it to be an 8×10 printing or something in a little exhibit window. Can you imagine my surprise when I found this!? My friends and I were quite surprised, pleased, honored, shocked when we found the photo in a prime location and blown up…. and was huge! I took some photos with it and it definitely was one of the highlights of an awesome day!
Here are some other photos of this awesome honor:
Hope you enjoyed the photos!
Make it a GREAT day!
– Mr. DAPs