Disney Aulani Resort in Hawaii has named its newest Ambassador. Dylan Rogers has been with Aulani Resort for six years. She started her tenure at Aulani as a front desk agent and serving as a groups assistant, front desk lead, and now guest service manager. She is also a Traditions facilitator for 2022-2023 and a Disney Aspire graduate, who received her Master of Science in Management.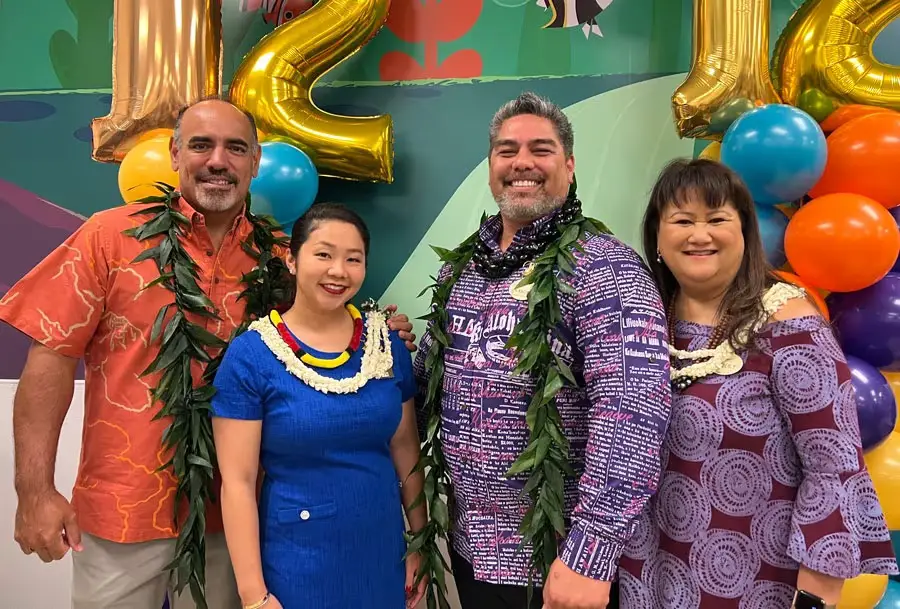 When asked about her being named Ambassador, Dylan said, "What an honor! I'm truly humbled to be your Aulani Ambassador. It's not something that I take lightly, it's a kuleana, a responsibility that I feel, and I will work my hardest every single day to be worthy of this for all of you." The Ambassador announcement was made during an event marking Aulani Resort's 12th anniversary.
Dylan says her grandmother has been an invaluable source of strength in her life, encouraging her love of Disney and helping her bring many creative crafting and artistic projects to fruition. Dylan said she will use her love of Disney and creativity to promote Aulani's cast and stories to the world.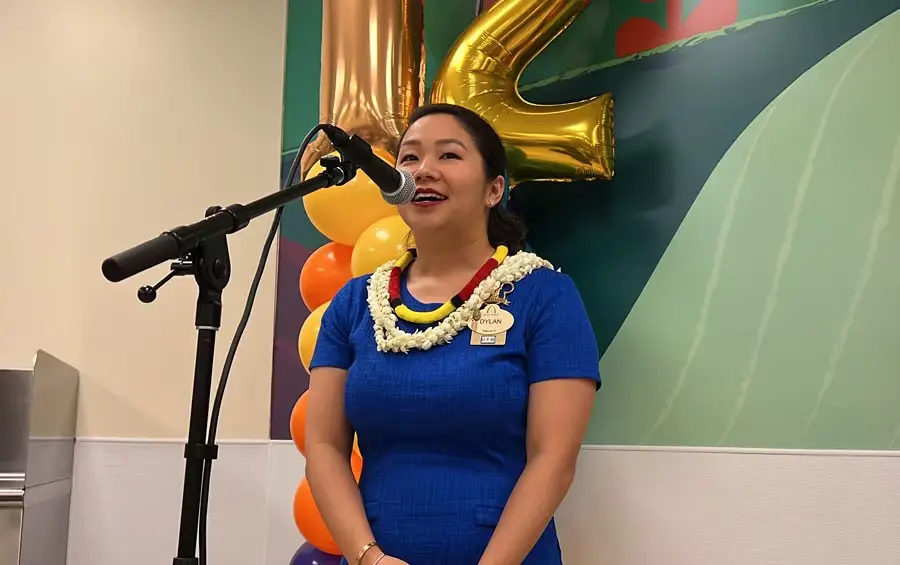 "I know with Kanoa [Kawai, Aulani's current Disney Ambassador] and our former Ambassadors, Janelle Sanqui, Manakō Tanaka and Alyssa-Lende Kane, there's such a strong foundation that's already been built here. I can't wait to build further on that, and elevate Aulani Resort and all of you," Dylan said.
After an arduous interview process, Dylan was chosen from among a group of outstanding cast members including Shawny Morey from Sales & Services, Steve Paul from Front Desk, and Serena Valdez Duenas from Entertainment.
Aulani Ambassadors represent the resort and cast members through internal recognition events, community and Disney VoluntEAR events, media interviews, social media and guest interactions. Current Aulani Ambassador Kanoa Kawai will continue to serve out his term through the end of the calendar year, and will assist in training Dylan until her term officially begins on January 1, 2024.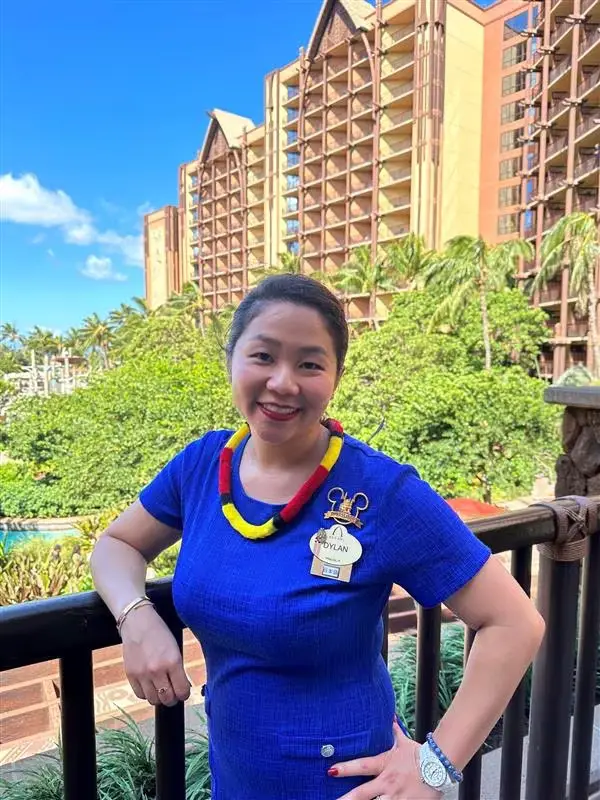 Dylan now joins the 2024-2025 Disney Global Ambassador Team, which includes Ambassadors from all 6 Disney Theme Park Destinations from around the world. Ambassador announcements have already been made at Tokyo Disney Resort and Shanghai Disney Resort. Announcements from Hong Kong Disneyland Resort, Disneyland Paris, Walt Disney World Resort, and Disneyland Resort will be made within the next several weeks.