Recently Aulani, A Disney Resort & Spa partnered with Make-A-Wish for the first ever Aulani Wish Week. For this very special week, 20 wish kids and their families were invited to Aulani for a spooktacular week-long bash full of thrills and chills. This came after the success of the Once Upon A Wish Party at Walt Disney World Resort.
Disney and Make-A-Wish has worked together since 1980. Since then, they have granted over 150,000 wishes. This makes Disney the largest wish granter in the world. Of those wishes, approximately 150 per year are to visit Aulani for a beautiful and magical Hawai'i vacation.
"Our goal, first and foremost, is to help families create memories," said Joe Medwetz, senior sales and services director at Aulani, and board member at Make-A-Wish Hawaii. "We love to see the joy on the children's faces when their dreams come true at Aulani."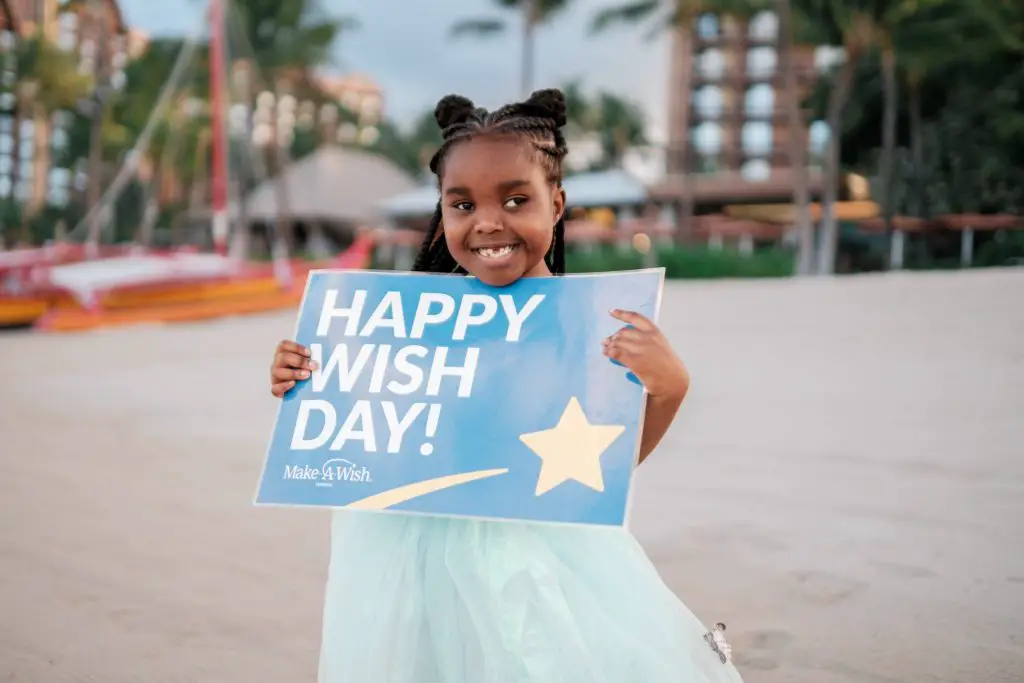 Dylan Rogers, 2024-2025 Disney Ambassador of Aulani, A Disney Resort & Spa shared about this special week for these Make-A-Wish kids. He shared that "The unforgettable week was jam-packed with magical touches, including a dinner party with Stitch and Angel, a Halloween Dance Party and the famous KA WA'A Lū'au!"
He continued saying, "During the week, I met 11-year-old wish kid Elijah. While fighting an aggressive form of bone cancer, his life was changed by a music therapist, whose guitar melodies provided solace and momentarily interrupted his pain. Music is a beautiful and meaningful part of Hawaiian culture, and you'll often hear the delightful chords of the 'ukulele, one of the islands' most popular instruments, fill Aulani Resort – the perfect wish fit for Elijah."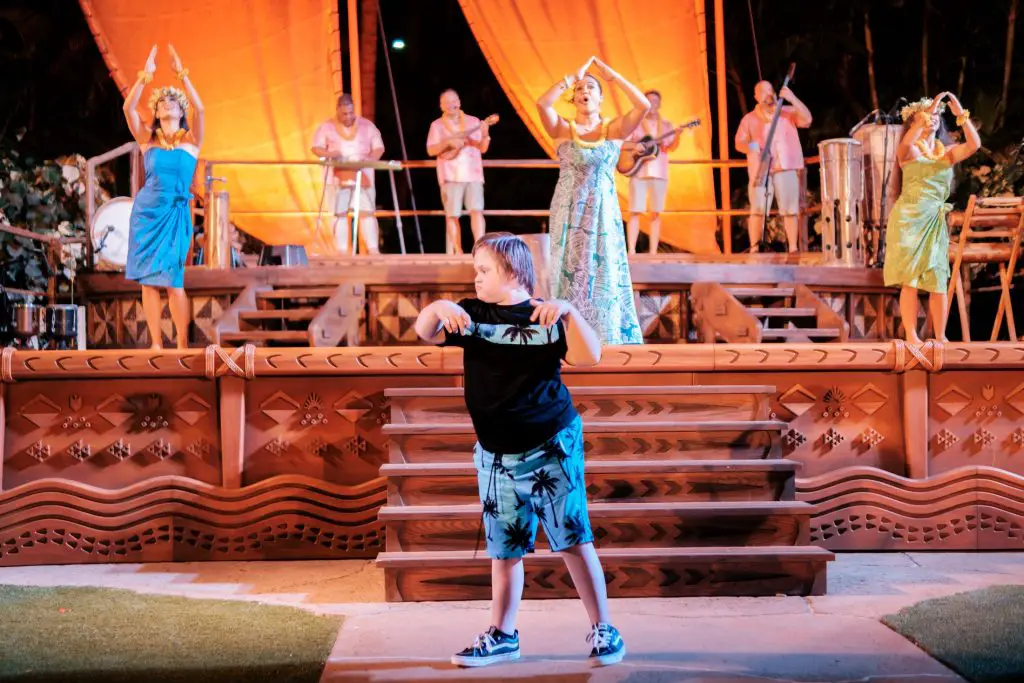 "Everyone looked boo-tiful at the Halloween Dance Party where the special guests, decked out in costumes, danced the night away," Dylan shared.
"Aulani Wish Week culminated with KA WA'A Lū'au brimming with rich Hawaiian traditions, delicious food, and enchanting performances. As we looked out into the Hawai'i sunset at the sight of 20 wishes coming true, it was a moment of pure magic.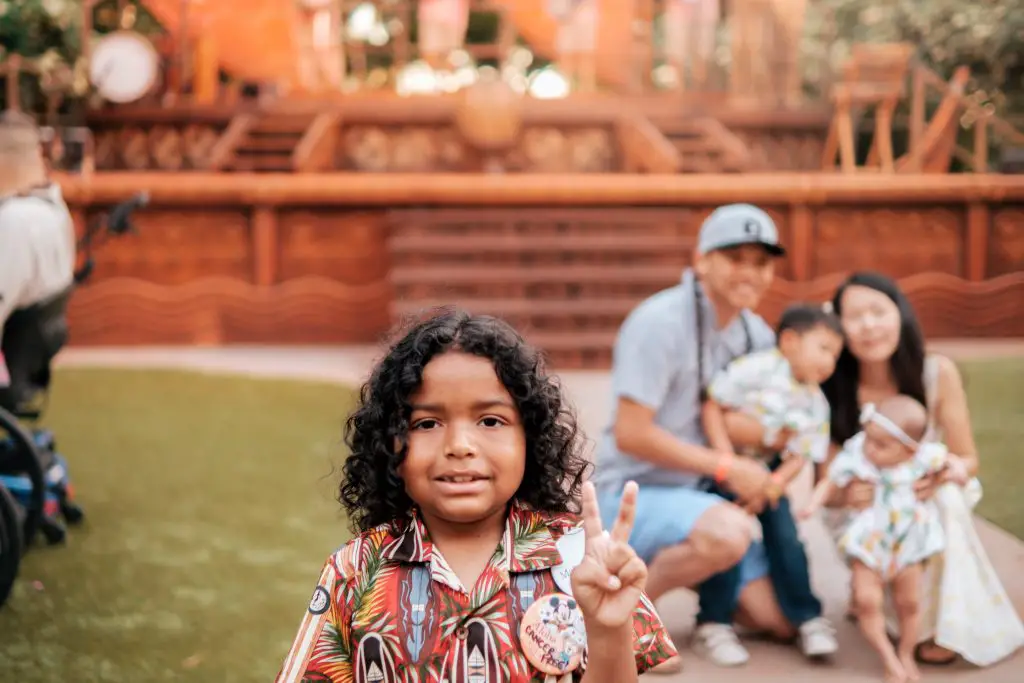 As Aulani Resort's newest ambassador, I'm honored to help make life-changing wishes come true. I'd also like to share my heartfelt gratitude to the cast members and VoluntEARS who went above and beyond to create unforgettable memories for these deserving families," Dylan concluded.
Along with the Make-A-Wish magic that is happening at Walt Disney World Resort and Aulani, there are other wishes being planned for Hong Kong Disneyland that is said to "melt a frozen heart" in December. The partnership between Make-A-Wish and Disney is something that doesn't just make wishes happen, it helps change lives and give hope. This is a gift that has made life so much better for so many kids and makes the world a better place.
Daps Magic will continue to share about wishes that are granted and lives that are changed for the better. What do you think about this newest wish? Share your thoughts and opinions in the comments below!