In mid-August, Disneyland Resort announced that a new Avengers store would open in mid-September in Avengers Campus. Now we know that this new store – Avengers Vault – will open September 18.
It will feature a range of different Super Hero gear. This will also include the arrival of Infinity Saga Relics at the Disneyland Resort for the first time. The Collector's Warehouse, WEB Suppliers and Supply Pod will continue to offer apparel and other Marvel-themed merchandise.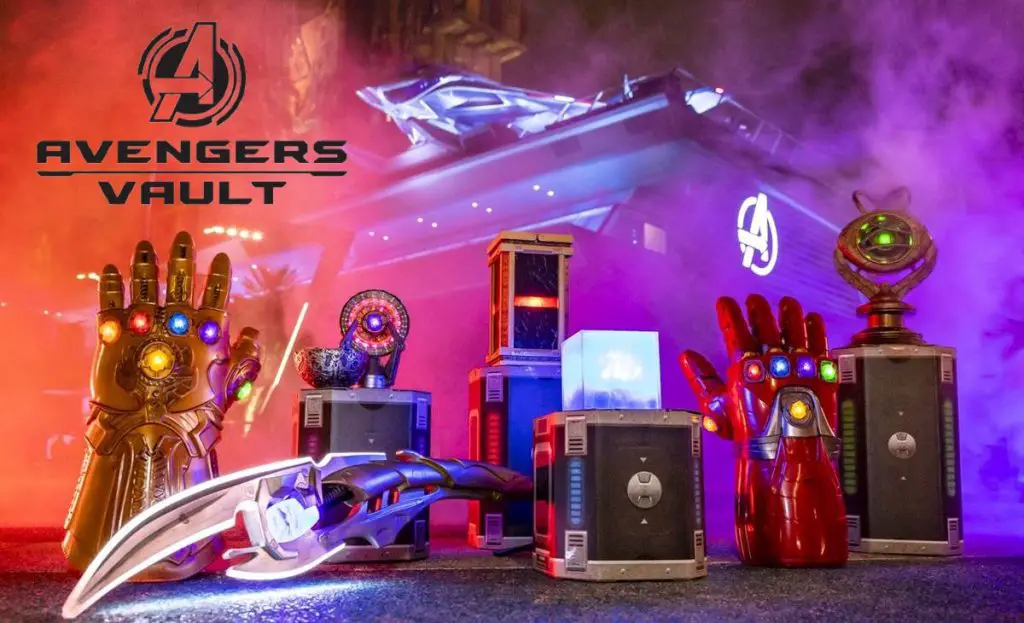 Super Heroes have been assembling across space and time to train the next generation of heroes for over 2 years. Avengers Campus is used as a hub for multi-World exploration, keeping unique artifacts they've collected here. The most powerful relics of their collection have been kept closed in the Avengers Vault… until now. For the first time ever, Recruits have clearance.
Once you enter the Vault, you will discover impressive artifacts from other worlds, such as an orphaned Captain America shield left by Ant-Man, an empty Iron Man armor suit webbed up by Spider-Man, as well as foreign Infinity Stones uncovered by the Hulk. The Avengers Vault staff have been given Level 7 clearance, which allows them to handle these powerful artifacts and ensure they don't end up in the wrong hands – such as HYRDA, hostile Skrulls or Loki variants.
With further approval of the Vault staff, you're able to acquire items as part of the campus initiative to empower more heroes to defend our world. However, there is one caveat: you may be called upon by the Avengers to kelp defend our reality.
Of course there is more than just the new Avengers Vault opening in Avengers Campus. You can enjoy delicious food and drinks from Pym Test Kitchen and Pym Tasting Lab, fun attractions such as WEB SLINGERS: A Spider-Man Adventure and Guardians of the Galaxy – Mission: BREAKOUT!, and characters from the Marvel Cinematic Universe including Spider-Man, Black Panther, Iron Man, Loki, and more.