A new store is now open at Avengers Campus in Disney California Adventure. This morning, Avengers Vault (photos and video can be found here of Avengers Vault) opened and is allowing aspiring super hero recruits to acquire different items that are a part of the campus initiative to help empower more heroes to protect Earth. In the Avengers Vault, recruits can find an array of Super Hero gear, such as apparel and other fan-favorite merchandise. The Infinity Saga Relics will be arriving at the Disneyland Resort for the first time as well. It should be noted that this could lead to these aspiring heroes to being called on by the Avengers to help defend not just Earth, but our reality!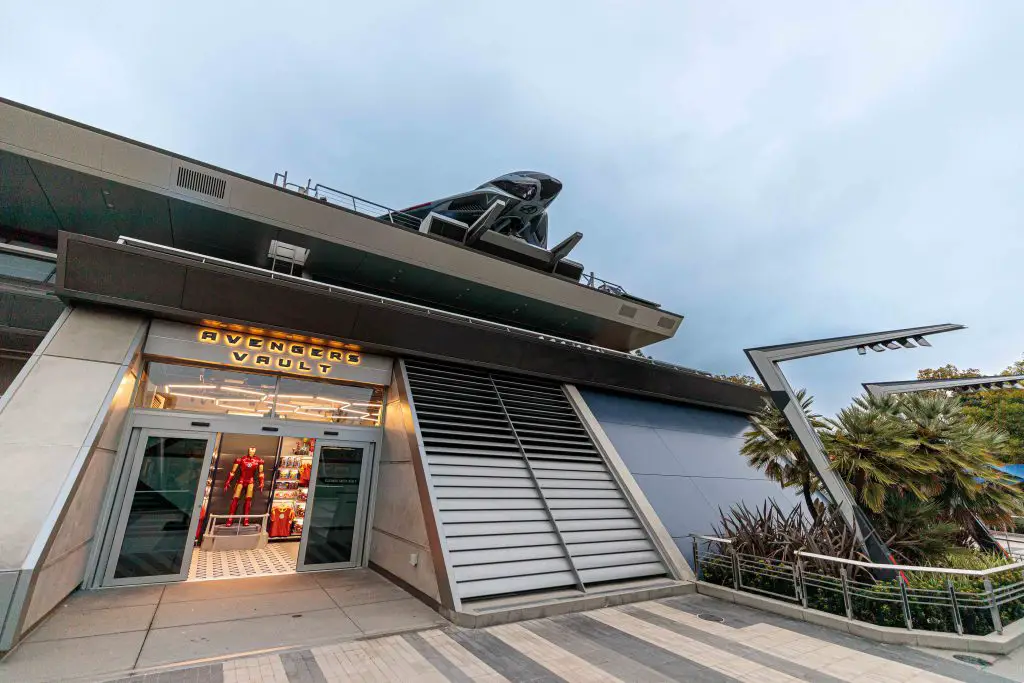 Inside the Avengers Vault, recruits won't just find merchandise to help them in their quest to become heroes. THere are also artifacts from other worlds. This includes:
an orphaned Captain America shield found by Ant-Man
an empty Iron Man armor suit webbed up by Spider-Man
foreign Infinity Stones uncovered by the Hulk
Infinity Gauntlet
Loki's TVA Badge
Time Stick
The staff of the Avengers Vault have a Level 7 clearance. This allows them to handle these powerful artifacts and also protect them from getting into the wrong hands. This could include HYDRA, hostile skrulls, or even Loki variants!
The addition of the Avengers Vault is the first new store to open in Avengers Campus since it opened at Disney California Adventure two years ago. The Avengers Vault itself is where artifacts that have been collected during multi-world exploration that has kicked off from the Avengers Campus. With the opening of this new location, recruits now have clearance to enter the Vault and to build their skills as heroes in even more ways!
What do you think of the opening of Avengers Vault? Will you be visiting it soon? What are you most looking forward to with it? Share your thoughts and opinions in the comments below!