This weekend at the Disney Parks, Experiences and Products Bob Chapek revealed some more details about the Avengers Campus that will be coming to Disney California Adventure at the Disneyland Resort in 2020. Another one will also be coming to Disneyland Paris at the Walt Disney Studios.
Avengers: Campus Announcements – Disney Parks, Experiences and Products Panel at D23 Expo 2019
Bob Chapek was joined for this portion of the panel by Scot Drake, Portfolio Creative Executive, Walt Disney Imagineering. He explained that the Avengers Campus was set up by the Avengers to recruit the next generation of Super Heroes. "In some ways, these new campuses are like the Avengers themselves: a group of diverse individuals who have teamed up for the same purpose," Drake said. "This collection of unique addresses—each dedicated to a different discipline—have been brought together to champion the next generation of heroes."
At the Avengers Campus, guests will be able to visit the Worldwide Engineering Brigade, or WEB. This will be the first Spider-Man attraction that Disney has offered. The following description was shared about the attraction:
During an open house at WEB, the aspiring inventors are excited to invite you for a test drive of their latest invention: the "Web Slinger" vehicle, which allows you to sling webs just like Spider-Man! The attraction gives you a taste of what it's like to have actual super powers as you help Spider-Man collect Spider-Bots that have run amok.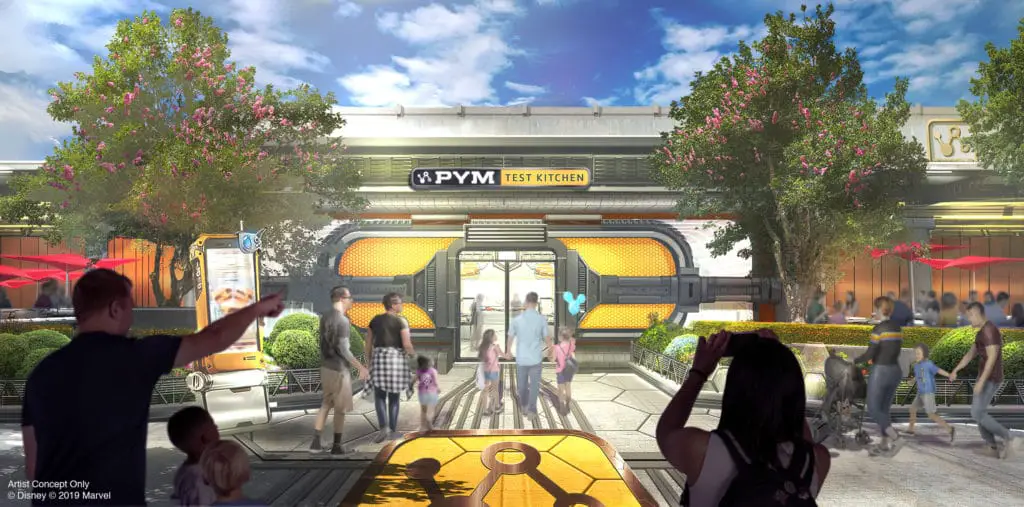 For those looking for a unique food experience, the Pym Test Kitchen will play with some of Pym Technologies abilities to grow and shrink things… including food. This should make for a fun dining experience as the Pym Particles are put to use for dining purposes!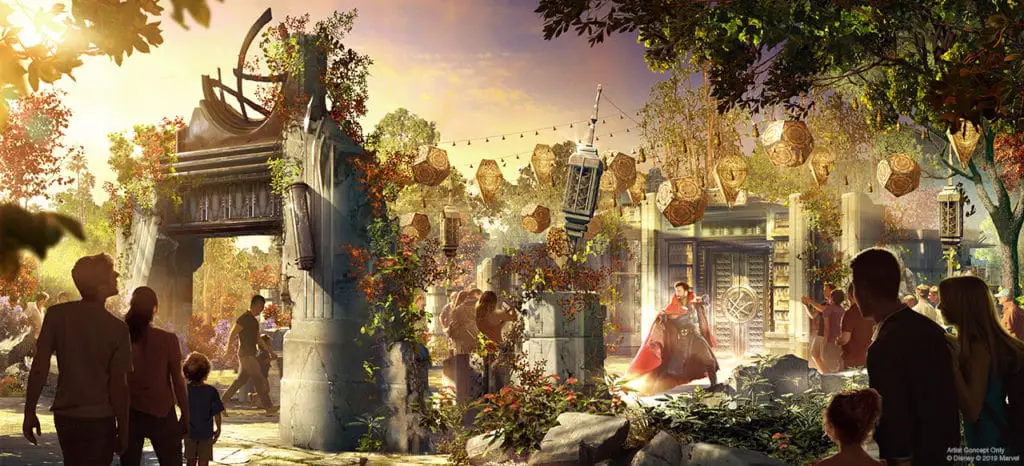 Doctor Strange will be available to meet at a sanctum on the campus. Other heroes will be around the campus as well. This includes Black Widow, Ant-Man and The Wasp, the Guardians of the Galaxy, Super Heroes from Wakanda and Asgard, and Iron Man.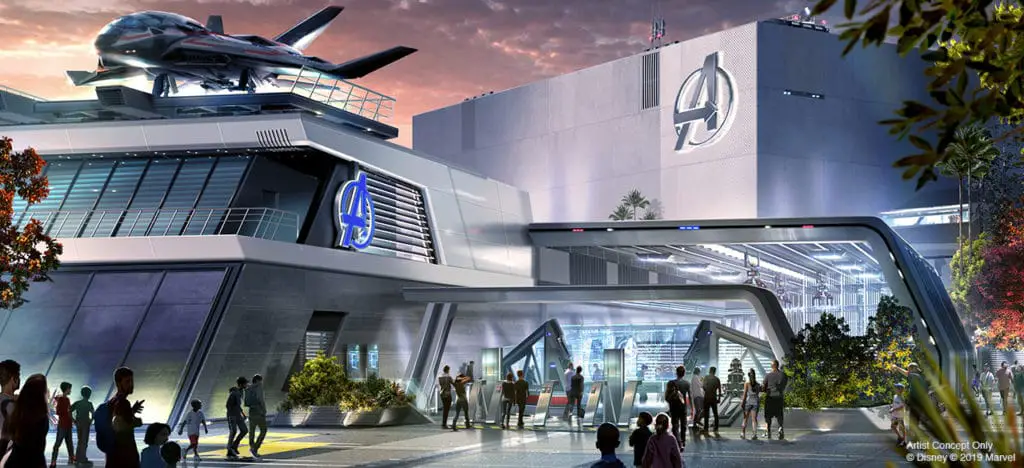 Another interesting location at the Avengers Campus will be the Avengers HQ. Keep eyes open for heroes on the roof as you walk by. The building will actually open during Phase Two of Avengers Campus. Once open, it will be the home for a new e-ticket attraction where guests will get to board a Quinjet and fly to Wakanda.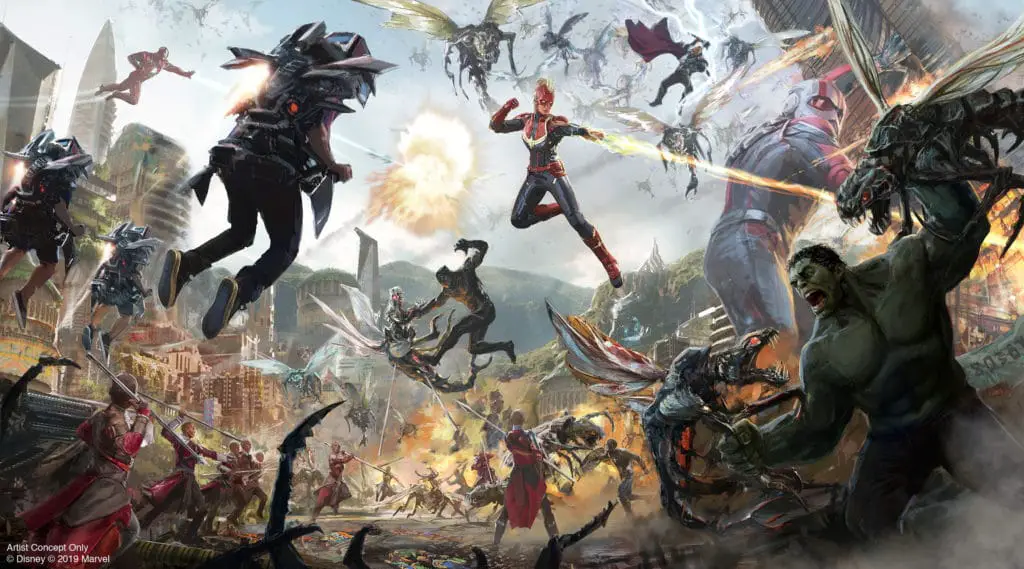 While on the Quinjet and heading to Wakanda guests will soon find themselves teaming up with the Avengers as they fight against a new set of villains to save the world. Currently, Imagineers are working on a new ride-system for this attraction.
What do you think of the new details released for the Avengers Campus? Are you excited to visit it at Disney California Adventure in 2020? Share your thoughts in the comments below!