The popular nighttime show Avengers: Power the Night is returning to Walt Disney Studios Park at Disneyland Paris on September 1, 2023. The show, which utilizes as many as 500 drones and special effects, will continue to light up the night through November 5, 2023. This drone show will be shown lately and help launch guests into the world of Marvel like never before.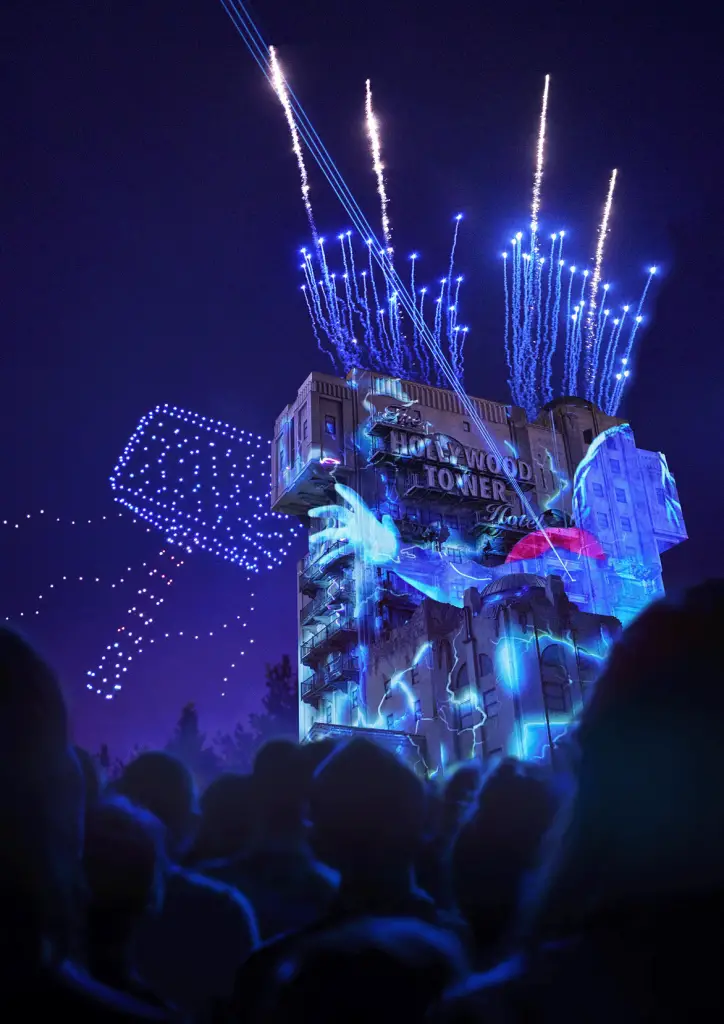 Avengers: Power the Night utilizes drones, pyrotechnics, and projections on the facade of the Tower of Terror. Throughout the show, guests will see drones make shapes depicting Marvel Super Heroes such as Captain America, Captain Marvel, Scarlet Witch, Iron-Man, Dr Strange, and Shang Chi.
The visuals are accompanied by iconic Marvel Cinematic Universe music and quotes from movies. The music was reorchestrated and re-recorded in the iconic Abbey Road Studios with a symphony that was comprised of over 70 musicians. It is the first drone show in a Disney Park dedicated to Marvel Super Heroes.
This nighttime spectacular was created as a part of the 30th anniversary of Disneyland Paris.