Star Trek: Picard continues to take the crew of Star Trek: The Next Generation on completely new adventures with new crew members and characters while also serving up a healthy dose of nostalgia along the way. This week's episode, Vox, served up an even healthier dose of nostalgia. Below is a closer look at what was seen and experienced by fans during Star Trek: Picard this week.
SPOILERS AHEAD
On this last week the beloved crew of the USS Enterprise NCC-1701-D made their way back to the bridge of their iconic bridge. During the final moments of this week's episode they returned to where it all began… the USS Enterprise D. This moment had been hoped for by some fans and welcomed by all. The amount of detail that was seen both inside and out of this iconic ship was absolutely incredible. The result was a beautiful look at the ship that originally took this crew on their mission "to boldly go where no one has gone before" in 1987.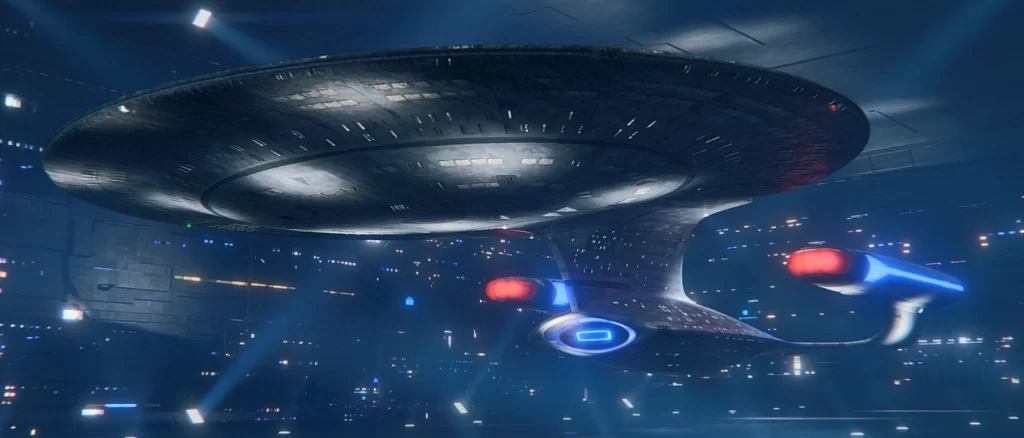 A great amount of work was put into recreating the USS Enterprise D both inside and out. A Variety article goes into great depth about the amount of effort that was put into this feat. With this article came a closer look at the original crew of the USS Enterprise D at different places on the bridge. Showrunner Terry Matalas shared how this special return almost didn't happen. He shared with Variety, "Everyone tried to talk us out of doing this, because financially it's a nightmare, and the timing was tight. To the moment we started filming, we were still gluing pieces together. But you can't have a 'Star Trek: The Next Generation' reunion without one of its major characters, which is the Enterprise."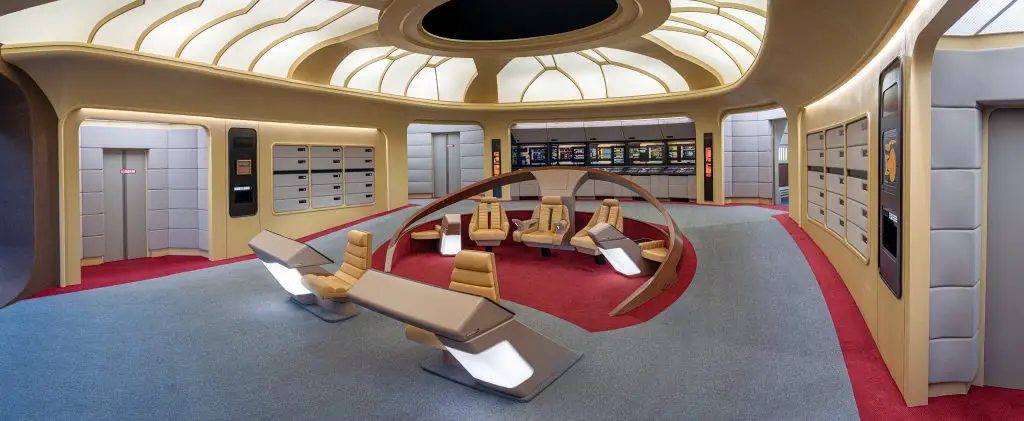 Production designer Dave Blass shared how difficult it was to recreate this bridge also as there really weren't plans sitting around to do so. "There's the ongoing rumor that there's a warehouse somewhere that has all this 'Star Trek' stuff, but what exists is not a lot," Blass said. "We went into the deep dive of looking at every photo ever taken and every screencap, and we had a giant wall of inspiration at the back of the soundstage with photos of every single detail, so that everyone could see that we had thought this through."
To help make up for lack of resources, Blass brought in Mike Okuda and Denise Okuda as consultants to help recreate the bridge. They both had worked on the production design team for The Next Generation. They shared what it took to bring this bridge to life. In short, it took about a year and 50 people to pull it off. The final product is a physical set and measures 50 feet by 100 feet. The Okudas also helped recreate the LCARS screens on the bridge, only this time they were digital and actors could interact with them. Previously, that was done in post.
Other challenges that came with recreating the bridge included the wood archway, the carpet, the chairs, and even the lighting. Technology has changed a lot since The Next Generation was filming on the Enterprise bridge. New lights and new cameras have changed the look and feel of production, often making it more cinematic. A healthy balance between new technology and the familiar feel of the bridge on The Next Generation had to be found.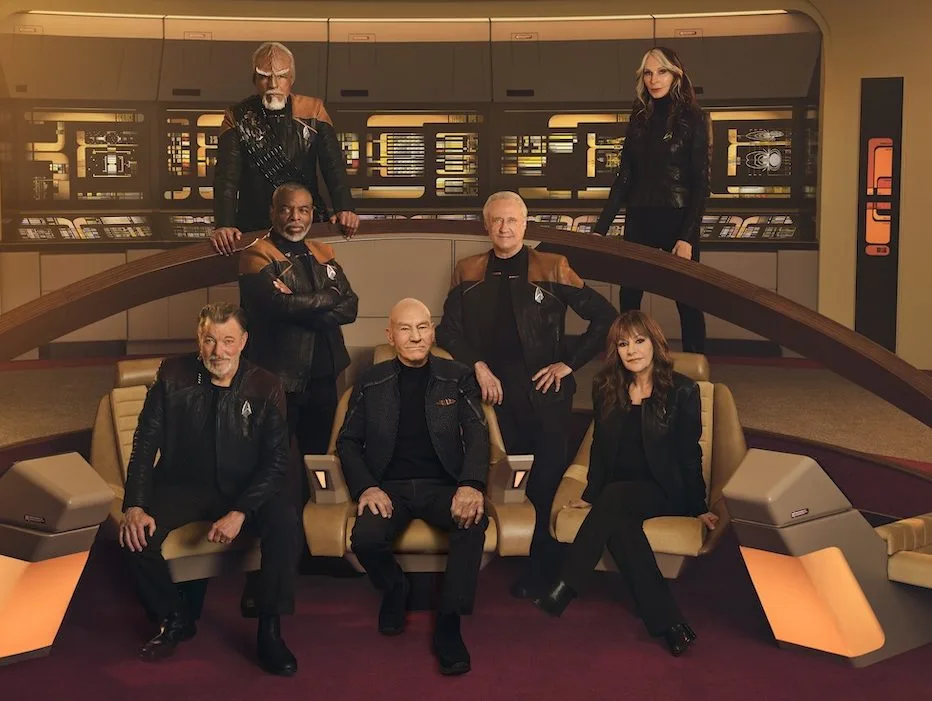 Once the cast returned to the Enterprise D, they had to get right to work. As was true with the whole season, time was not a premium. Matalas shared, "It was literally, like, get everybody on, you got your four minutes of nostalgia, and then we have to boogie. But it was all very natural for them. It was like being back on Stage 8 at the Paramount lot. Patrick Stewart even did the 'Picard maneuver,' which he was very proud of."
The USS Enterprise NCC-1701-D can be seen in the climactic conclusion of the third season of Star Trek: Picard. What did you think of its return in Vox? What do you think about the job the production team from Star Trek: Picard did on this ship? Share your thoughts and opinions in the comments below!
Check out photos and information about the USS Enterprise NCC-1701-F in this post!