Since the third season of Star Trek: Picard began fans have eagerly been awaiting news about when the soundtrack for the season would be released. With new themes like that for the USS Titan-A and also some classic themes referenced in this season's soundtrack, it has become a popular part of each week's episode. Today, details were released about the season three soundtrack for Star Trek: Picard.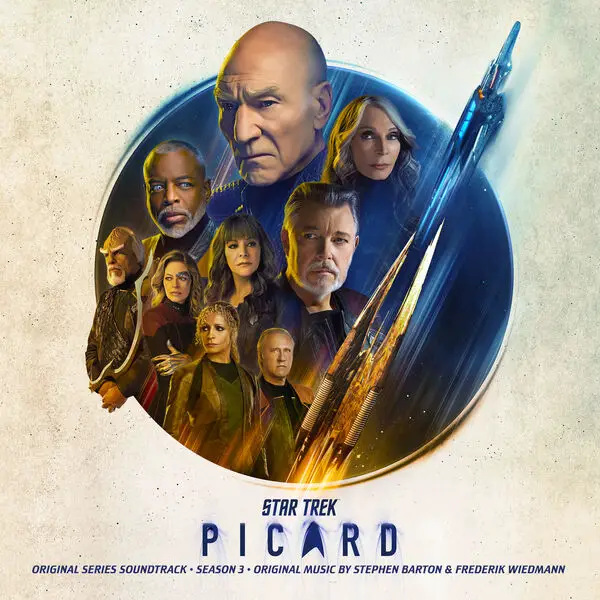 The soundtrack for Star Trek: Picard Season 3 will be released by Lakeshore Records on April 20, 2023. It will feature selections from the original score for the third and final season of the show that has been composed by Stephen Barton (Star Wars Jedi: Fallen Order, Apex Legends, 12 Monkeys, Titanfall) and Frederik Wiedmann (The Dragon Prince, Occupation: Rainfall, Green Lantern: The Animated Series, Field of Lost Shoes). This is the same label that released soundtracks for Season 1 and Season 2 of Star Trek: Picard as well. Star Trek: Picard is created by Alex Kurtzman, Kirsten Beyer, Akiva Goldsman & Michael Chabon and stars Patrick Stewart, Isa Briones, Michelle Hurd, Jeri Ryan, Brent Spiner, Ed Speelers and Orla Brady. 
This season's soundtrack took a different approach than the previous two seasons of Star Trek: Picard. Showrunner Terry Matalas explained his reasoning behind this. "If we were going to say this is the last Star Trek: The Next Generation film, or 10 of the last Star Trek: The Next Generation movies—because all the episodes are very different—then it needed to sound like that, too," Matalas told Den of Geek. "And that required Stephen Barton. Then, later in the season, the score gets so massive as the story grows that we had to bring in some help from Frederik Wiedmann, who's a brilliant composer as well. I grew up with legends [like] Jerry Goldsmith and James Horner. Not to mention Dennis McCarthy and Cliff Eidelman. All those Trek composers have nods."
Season 3 of Star Trek: Picard debuted on February 16, 2023 on Paramount+. The seasons consists of 10 episodes. The release date for the soundtrack comes after the season has finished mainly in an effort to avoid spoilers. However, looking at the track list could spoil some things as well. The track listing for the soundtrack can be found below. Once again, beware, the track listing could contain spoilers for the remaining episodes of the series.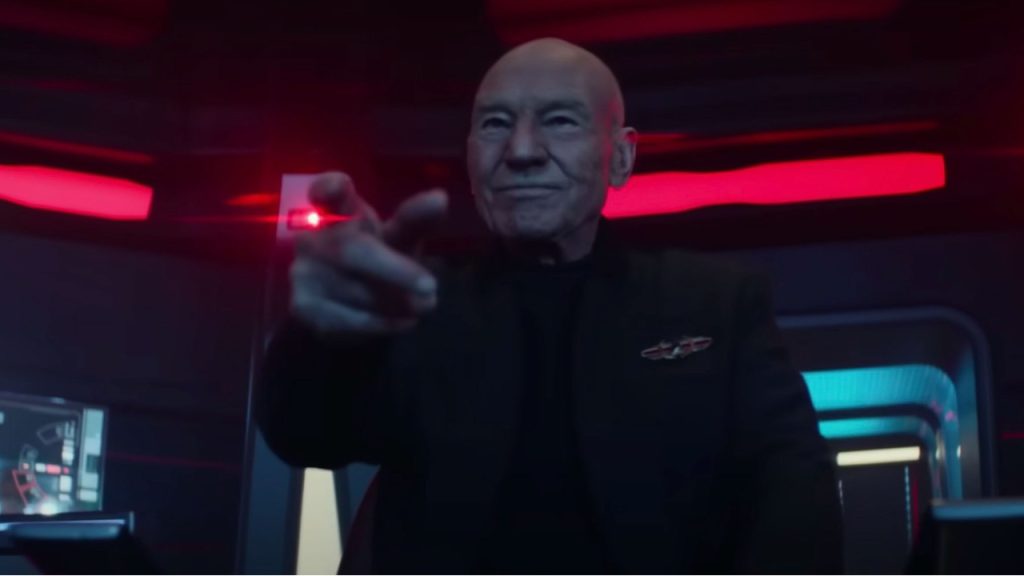 Star Trek: Picard Season 3 Soundtrack Track Listing
 Beverly Crusher (3:02)
2. Old Communicator (1:58)
3. Hello, Beautiful (1:57)
4. Leaving Spacedock (3:44)
5. I Like That Seven! (3:29)
6. Breaking the Beam (3:59)
7. The Shrike (3:34)
8. Picard's Answer (4:08)
9. Riker and Jack (2:08)
10. Call Me Number One (2:02)
11. No Win Scenario (3:57)
12. Blood in the Water (2:58)
13. Let's Go Home (3:24)
14. Flying Blind (5:51)
15. A New Family (4:16)
16. Klingons Never Disappoint (5:32)
17. I Do See You (5:26)
18. Legacies (3:15)
19. Evolution (2:44)
20. La Forges (2:08)
21. Invisible Rescue (3:34)
22. Catch Me First (2:32)
23. Proteus (3:46)
24. Dominion (7:04)
25. Lower the Partition (3:38)
26. Get Off My Bridge (4:26)
27. Family Reunion (3:17)
28. Impossible (1:37)
29. Frontier Day (2:43)
30. Hail the Fleet (4:03)
31. You Have the Conn (3:44)
32. Make It So (6:02)
33. This Ends Tonight (3:07)
34. Battle On the Bridge (2:58)
35. All That's Left (2:02)
36. Annihilate (3:05)
37. Trust Me (2:06)
38. The Last Generation (2:51)
39. Where It All Began (2:19)
40. The Missing Part of Me (4:30)
41. Must Come to an End (1:32)
42. A New Day (3:22)
43. Legacy and Future (1:44)
44. Names Mean Everything (1:43)
45. The Stars – End Credits (2:59)