The popular Boysenberry Festival at Knott's Berry Farm has been extended three weekends. Today Knott's Berry Farm shared the announcement ahead of the official Boysenberry Day on April 3. Along with extending the Boysenberry Festival, Knott's Berry Farm announced that there will be a special celebration of Boysenberry Day as well.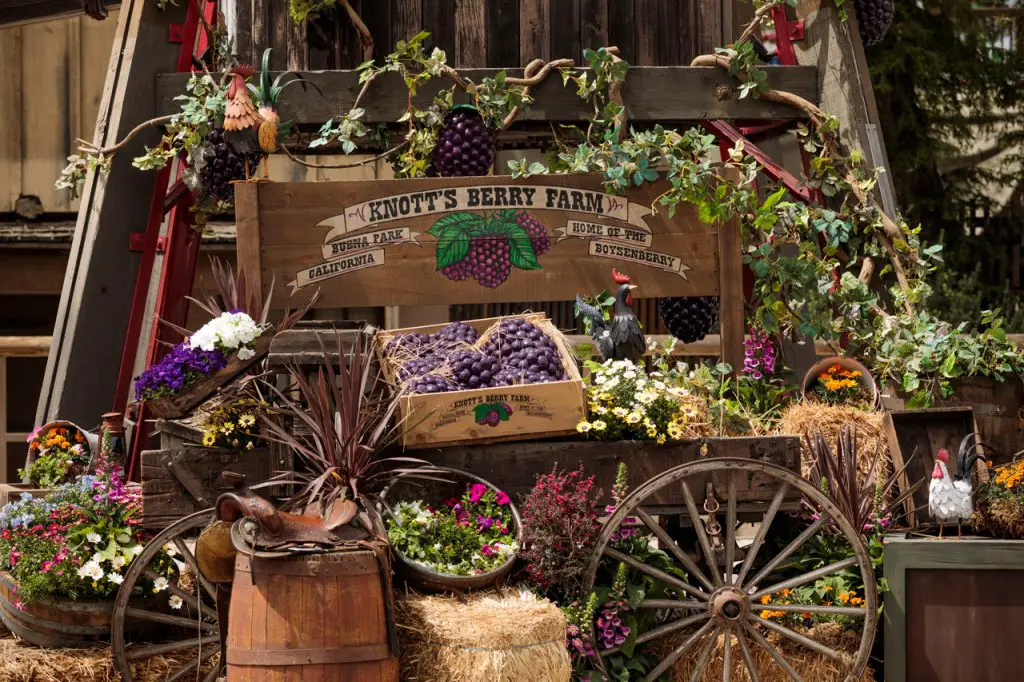 Knott's Berry Farm shared the following news about the extension of the Boysenberry Festival and the Boysenberry Day celebration:
All the rain has made the Boysenberries bloom! As a result, Knott's is extending the Boysenberry Festival three additional weekends. Guests can enjoy the unique boysenberry-inspired food and wine festival daily, now through April 16, and every Friday, Saturday and Sunday April 21-23, April 28-April 30 and May 5-7.

National Boysenberry Day: On Monday, April 3, Knott's Berry Farm is celebrating National Boysenberry Day to commemorate its historical roots and the little berry that started it all, the boysenberry. In 1932 Walter and Cordelia Knott put their stamp on the berry world by being the first to harvest the boysenberry successfully. The Knott family then began selling boysenberry jams, jellies, and preserves, and the popularity of their products later led to the birth of Knott's Berry Farm.

Today all the boysenberries in the world can trace their roots back to Knott's. To show love to the berry that placed our park on the map, Knotts invites guests to dress their "berry best" with formal, purple-themed outfits for National Boysenberry Day. During the event, guests are encouraged to dress in bowties, gloves, suits or pin-up skirts. Guests entering the park will receive a commemorative National Boysenberry Day button to mark the occasion. At 3pm on the Calico Mine Stage, guests dressed in their berry best will have the opportunity to participate in the Berry Style Stroll to show off their festive outfits and be a part of the special group photo to honor this national holiday.
The Daps Magic team visited Knott's Berry Farm for a preview of the Boysenberry Festival and then again on the first weekend of the festival. It was a fantastic experience that the team absolutely loved. The Boysenberry Festival is a can't-miss Southern California tradition with some absolutely delicious Boysenberry dishes and drinks.
Are you excited about the extension of the Boysenberry Festival at Knott's Berry Farm? Have you experienced it this year yet? Are you going to? Are you going to visit and experience it again if you already have been to this year's Boysenberry Festival? Share your thoughts and opinions in the comments below!