Disney's Fairy Tale Weddings creates magical weddings for couples on their big day. These weddings are full of beauty, magic, and are the ultimate way to get married for Disney fans. Disney's Fairy Tale Weddings recently shared how Disneyland Paris is the perfect place for engagements, weddings, and vow renewals. It combines the magic of Disney with the romance of Paris. Here are a few possibilities at Disneyland Paris for people to celebrate their love.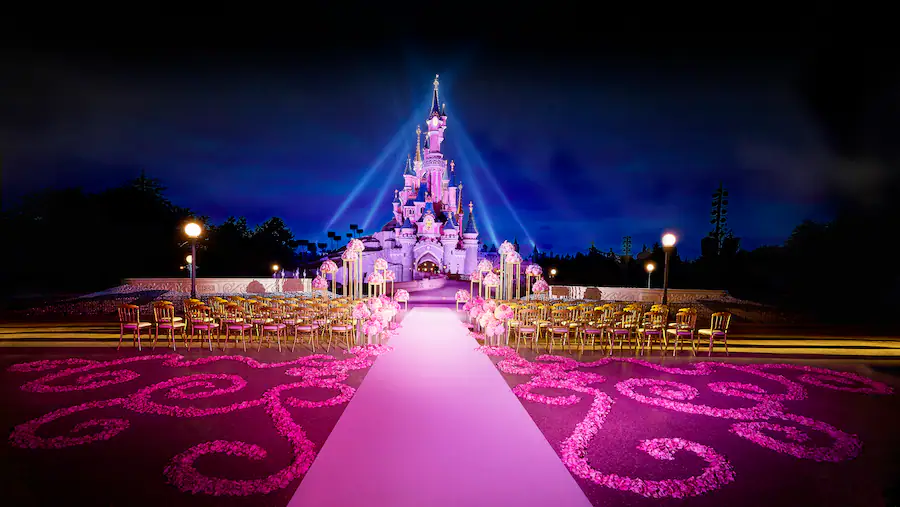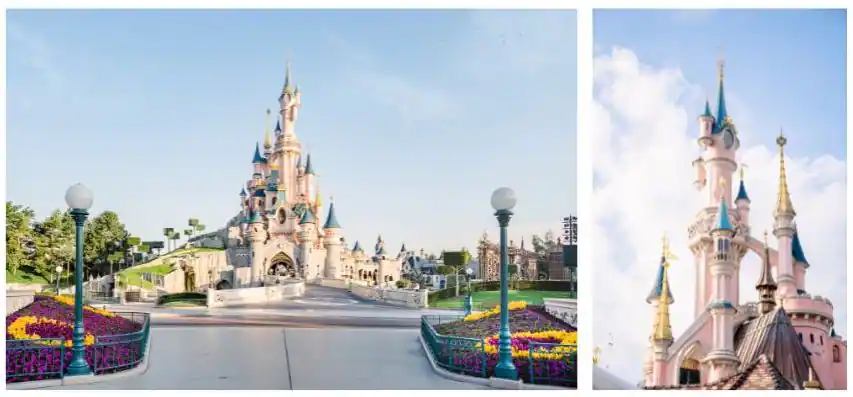 Regal royal blue rooftops, stained glass windows and ornate turrets combine classic Disney fairy tales with French castles and historic monuments. The perfect backdrop to the most magical day, couples can host wedding ceremonies and even capture wedding portraits in front of Sleeping Beauty Castle in Disneyland Park. Inspired by some of the most unique and picturesque architecture in France, this one-of-a-kind setting is a dream venue to celebrate love.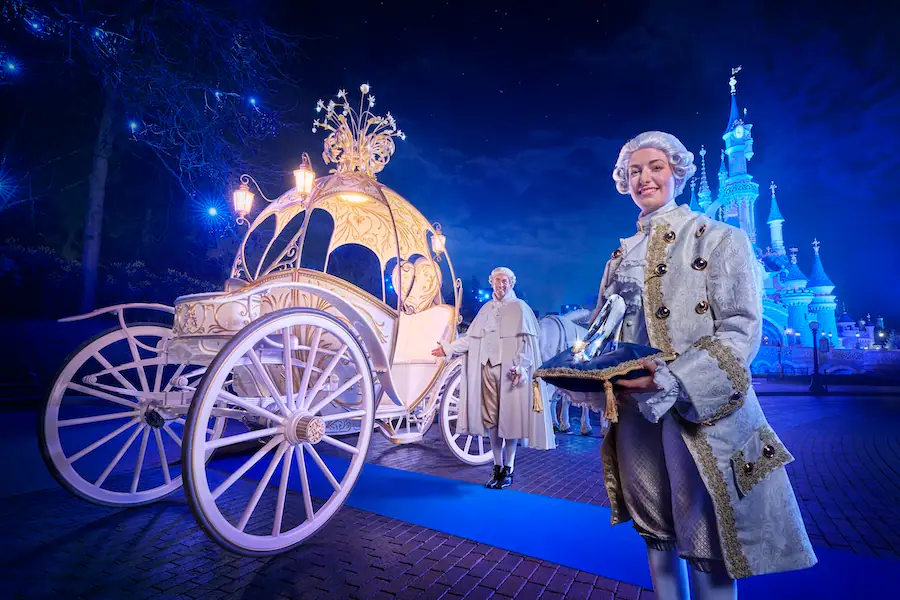 With a fairy tale setting fit for a royal wedding, what better way to make your entrance than by horse-drawn carriage? The one-of-a-kind Disney Fairy Tale Carriage was handcrafted exclusively for Disneyland Paris by expert European artisans and features more than 2,000 gold leaves, 13,000 dazzling Swarovski crystals and drawn by four beautiful white horses. With heart-shaped windows, a crown atop the roof and an interior reminiscent of a starry night, no detail was left to chance.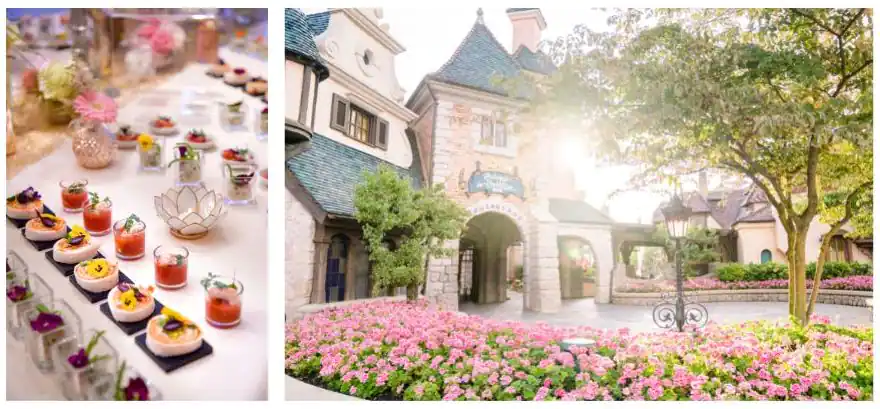 Be our guest and dine in luxury at L'Auberge de Cendrillon for a wedding dinner fit for royalty in a beautiful setting with fine cuisine and a backdrop of Sleeping Beauty Castle. Traditional French food and drink are on the menu here, from sweet macaroons to sparkling French champagne to toast your special day — bon appétit!
Nothing says romance more than classical French songs performed by live musicians. Whether it be during the wedding ceremony or reception, request your favorite French song or French-themed music to create a beautifully romantic atmosphere. Imagine waltzing around the dance floor to classic French songs during your first dance or walking down the aisle to a French rendition of a song from "Beauty and the Beast."
Paris is known as the city of love and Disneyland Paris is just 35 minutes away. This is a beautiful place with incredible sites, delicious foods, and amazing ambiance. Not only can it be a great place for a wedding or other special romantic event, it also can be the kickoff for a dream vacation to France. Here are some more possibilities from Disney Fairy Tale Weddings at Disneyland Paris:
More information about Disney Fairy Tale Weddings at Disneyland Paris can be found here: https://www.disneylandparis.com/en-usd/events/disney-fairy-tale-weddings/
What do you think of the offerings at Disneyland Paris from Disney Fairy Tale Weddings and Disney Weddings Destinations? What jumps out to you? Share your thoughts and opinions in the comments below!