The Disneyland Resort has announced its lineup for its celebration of Black History Month in February. Throughout the month, the Disneyland Resort will celebrate Black stories with special experiences. These experiences are both beautiful and inspiring in many different ways. Check out the different offerings that will be found at the Disneyland Resort in February and beyond below.
Celebrate Gospel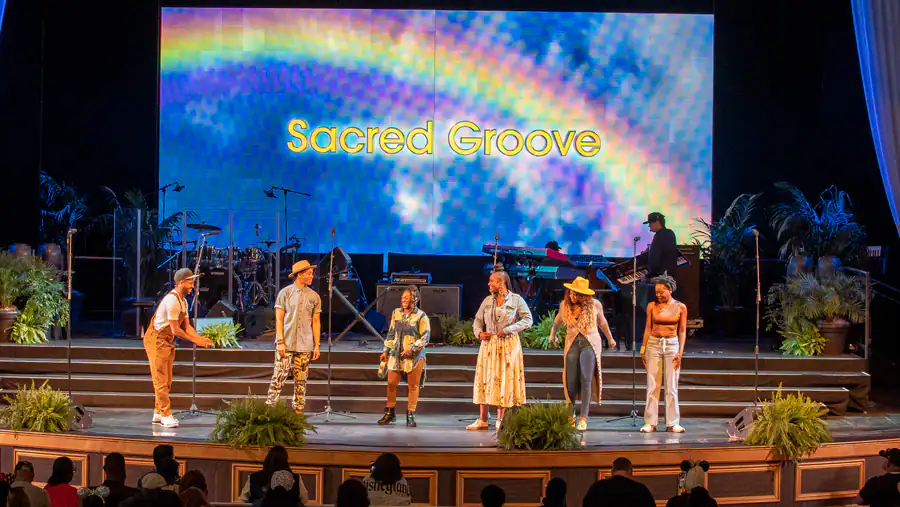 Now a tradition of over a decade, Celebrate Gospel will be returning to the Fantasyland Theatre at Disneyland for two days this year. On February 18 and February 25, guests will be able to experience some incredible Gospel music. This will include performances by award-winning Gospel music stars, recording artists, and also community choirs. On each of these dates, Celebrate Gospel will be happening from 2:30 – 7:00 PM PT. Guests are encouraged to stop by for the whole day or just for a few songs. The experience is always uplifting.
On February 18th, recording artist Jekalyn Carr will be on the stage with special guest, singer-songwriter Melvin Crispell, III, and a cappella group Sacred Groove. On February 25th, GRAMMY® Award-winning singer and radio host Erica Campbell, with special guest DOE and powerhouse vocal ensemble The Singers of Soul will be performing on the stage at Fantasyland Theatre. On both dates, Celebrate Gospel will also be showcasing some incredible community choirs from around Southern California as well.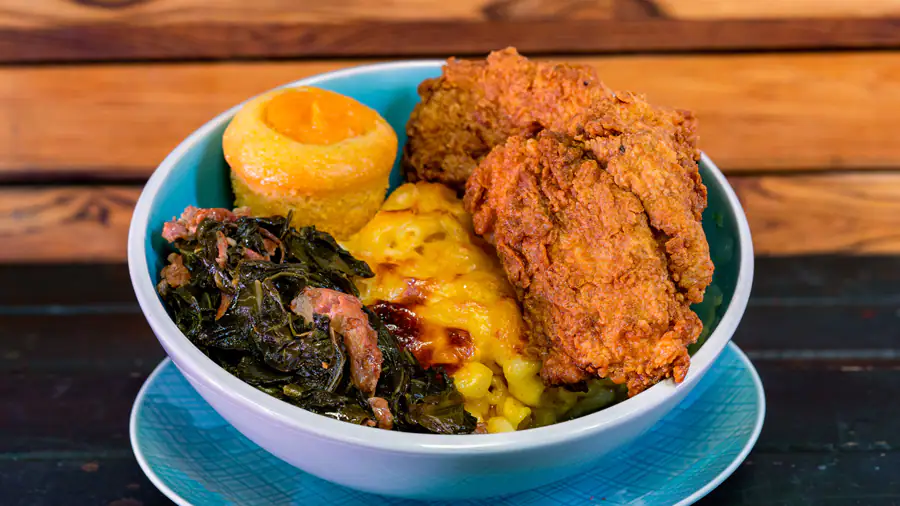 If someone gets a bit hungry, or just wants to try an amazing dish, while experiencing Celebrate Gospel, there is an addition to the menu at Troubadour Tavern. There will be a new honey-glazed fried chicken bowl and red velvet Bundt cake added to the menu that is already African inspired.
Black History Month Special Offerings
There will be multiple special offerings found throughout the Disneyland Resort during February for Black History Month. Guests stopping by Downtown Disney District will be able to make family crafts, live music, and find other special offerings in honor of Black History Month. There will be crafts inspired by Black heritage for kids and families to enjoy creating together.
Lovepope will have two cards that were designed in collaboration with artist Anthony Conley for Black History Month. At Disneyana on February 25th and WonderGround Gallery (in its current pop-up location) in the Downtown Disney District on February 26th, artists Ryan Riller and Larissa Marants will be featured in artist showcases and signings. They will be available from 11:00 AM to 2:00 PM PT on both days.
There will also be some incredible music performances throughout the month to enjoy as well. There will be several different genres highlighted including R&B, Reggae, Funk, Motown, Jazz, Doo-Wop, and Gospel. At the Downtown Disney LIVE! stage, there will be some awesome performances from LALA Brass, Forward Motion Band, The Rhythm & Blues Brothas, and others. On some weekend days there will also be some inspiring Gospel music performances from Sacred Groove and The Singers of Soul.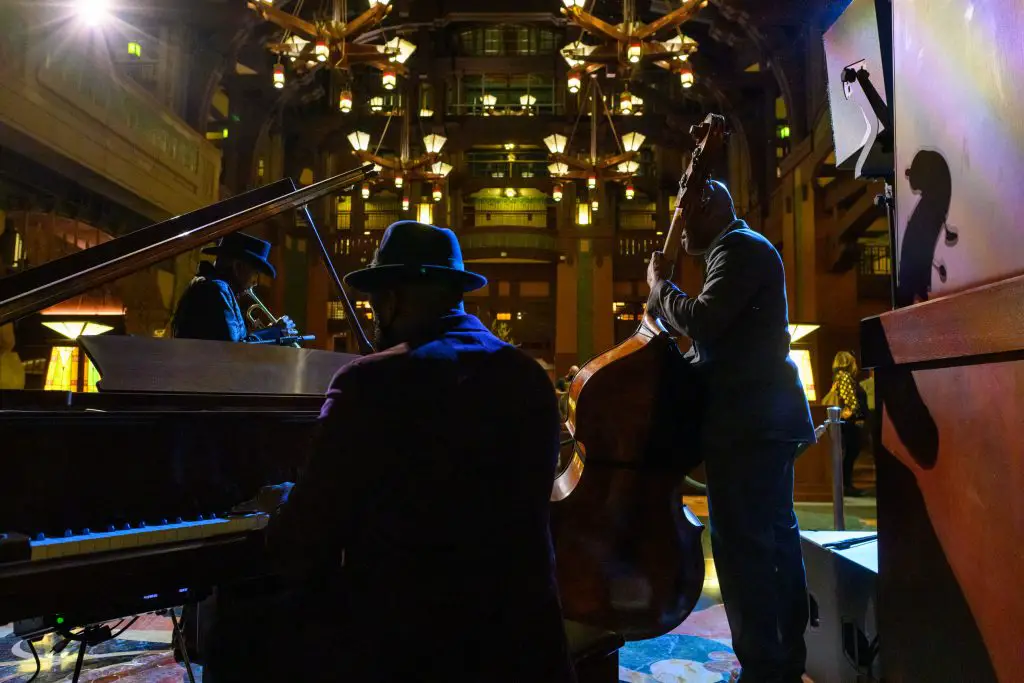 In the Great Hall at Disney's Grand Californian Hotel & Spa, the Mood Indigo Group will be performing live jazz every evening in February. Don't miss them! The Disneyland Hotel will give overnight guests the chance to paint an animation cel with artwork of Princess Tiana from Walt Disney Animation Studios The Princess and the Frog.
There will also be some fun food items to enjoy throughout the Disneyland Resort. From February 9 through March 5, Black-owned food truck Wings 'N Waffles will be found at Downtown Disney District near Star Wars Trading Post. They will be serving sandwiches, plates, and more. More announcements about food being offered throughout Black History Month will be coming soon, Disney promises.
Continue to Celebrate Soulfully
There will also be some opportunities to Celebrate Soulfully throughout the year at the Disneyland Resort. Black history and culture will inspire these experiences and offerings that will be an inspiration to guests.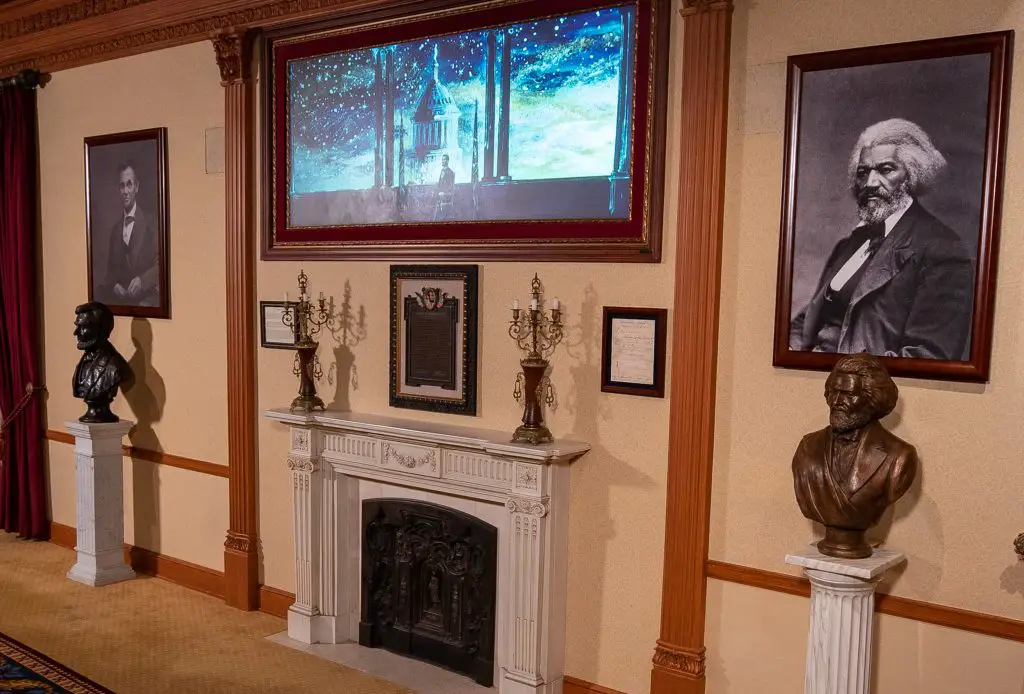 At the Opera House at Disneyland on Main Street, U.S.A., a new video will be shown. It has been created in collaboration with National Geographic and will appear in the lobby outside of Great Moments with Mr. Lincoln. Disney shared that it will bring "to life the story of the historic relationship between Frederick Douglass and Abraham Lincoln." The video will debut on January 27th and be played on the screen between the busts of Frederick Douglass and Abraham Lincoln. It will show how the two worked together against slavery. The special presentation is narrated by Robin Roberts. It features expert testimonials and also the family of Douglass, an American advocate for freedom, justice, and democracy.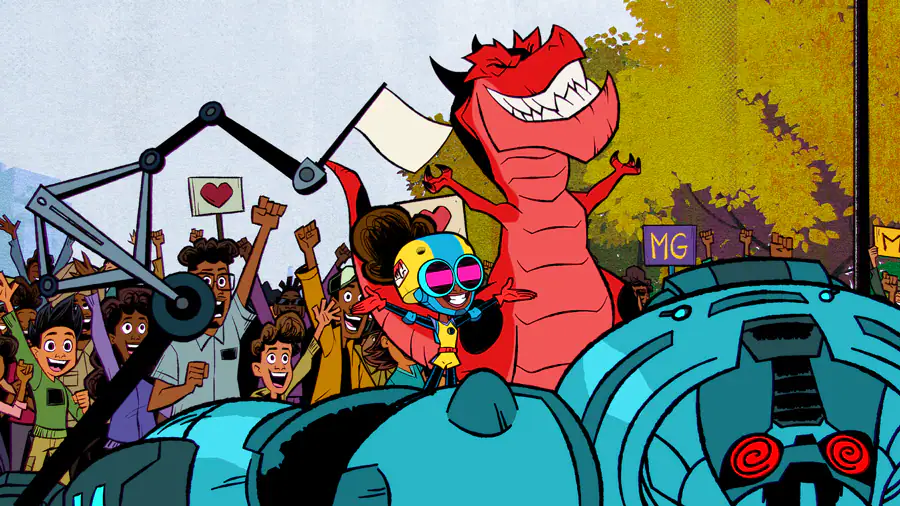 In mid-February for a limited time at Hollywood Land in Disney California Adventure, Moon Girl from Moon Girl and the Devil Dinosaur may be found. Her show debuts on February 10th on the Disney Channel and then on February 15th on Disney+. The series "follows the adventures of 13-year-old super-genius Lunella Lafayette and her 10-ton T-Rex, Devil Dinosaur, whom she accidentally brings through a portal into present-day New York City. They team up to make a difference and protect Lunella's Lower East Side neighborhood from danger."
At both Disneyland and Disney California Adventure there are ways to celebrate the stories of Black characters from favorite Disney films. Tale of the Lion King is offered on select days at the Fantasyland Theatre and retells the story of The Lion King in an incredible way. Over in New Orleans Square, Eudora's Chic Boutique Featuring Tiana's Gourmet Secrets has home goods, apparel, and more in this cute little shop inspired by The Princess and the Frog. Over at Disney California Adventure, see Super Heroes like Black Panther, the Dora Milaje, and Captain America in Avengers Campus as they greet and train recruits.
The Disneyland Resort is a great place to visit and celebrate Black History Month in February. There are also many ways to "Celebrate Soulfully" throughout the year as well. What are you most looking forward to at the Disneyland Resort during Black History Month? Share your thoughts and opinions in the comments below!