Disney 100 Years of Wonder may begin next year, but D23 is already showing the designs for what D23 Gold Member Cards will look. As part of the 100th anniversary celebration of Disney, D23 will have four different designs of cards for D23 Gold Members. New and renewing members will be able to choose from one of these designs: Disney, Pixar, Star Wars, or Marvel.
D23 shared what the four designs are along with a description for each card. Check them out here: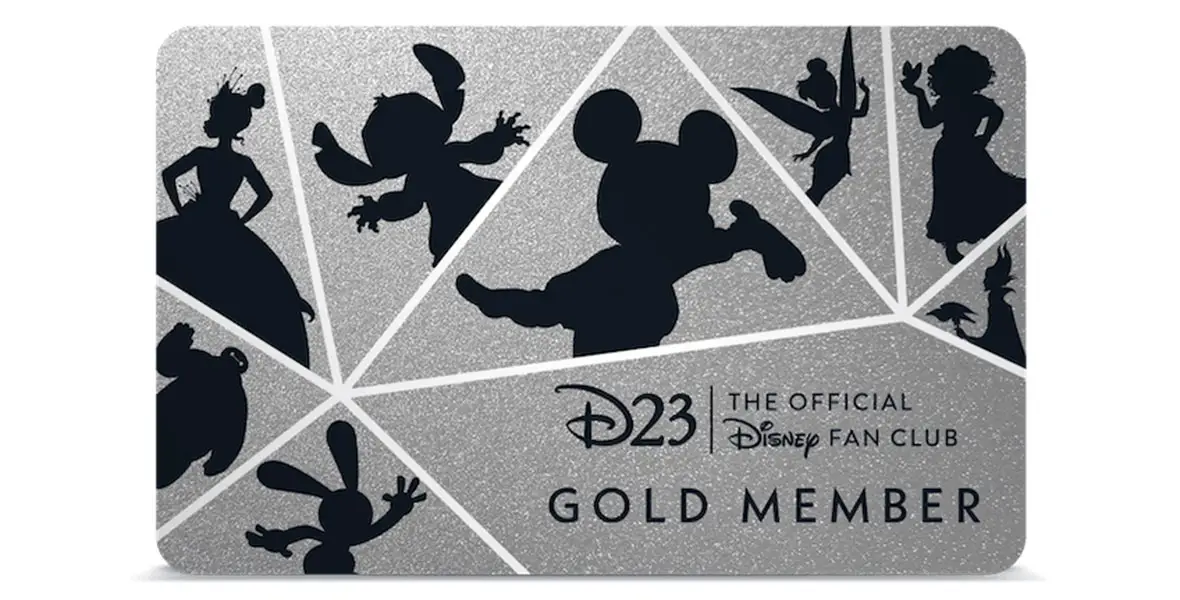 Disney
For the Ultimate Disney Fans, our signature D23 Gold Member Card for 2023 showcases some of the most iconic characters: Tiana, Baymax, Oswald the Lucky Rabbit, Stitch, Tinker Bell, Mirabel Madrigal, Maleficent, and Mickey Mouse.
Pixar
You've got a friend in D23 with these inspiring Pixar Pals: Joy, Buzz Lightyear, WALL-E, Miguel Rivera, Meilin Lee, Kevin, Remy, and Mike Wazowski!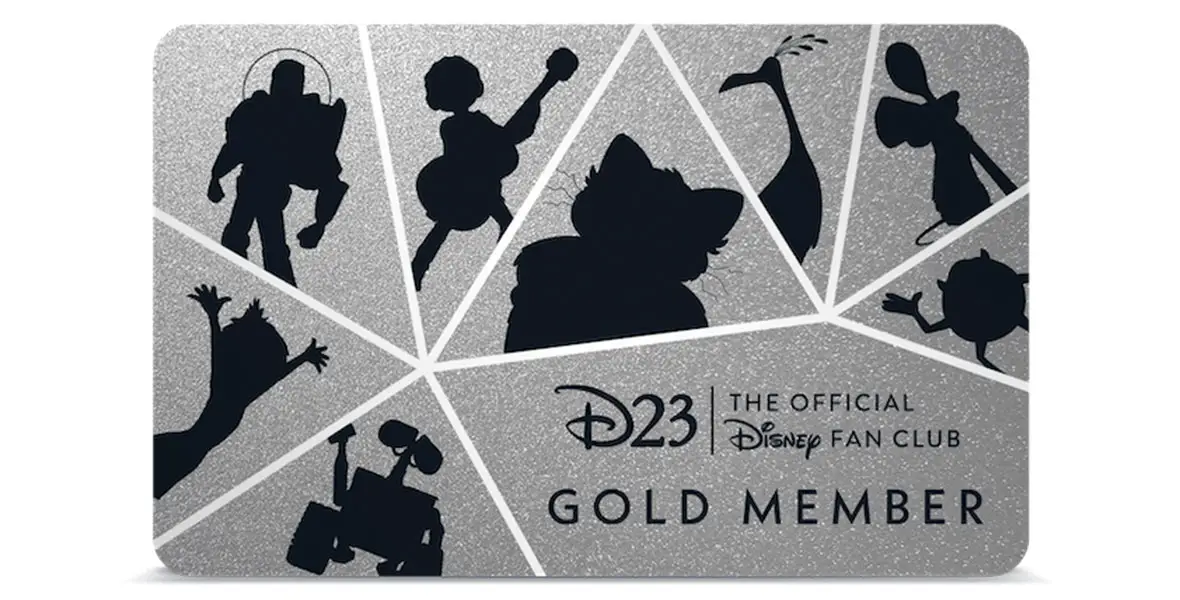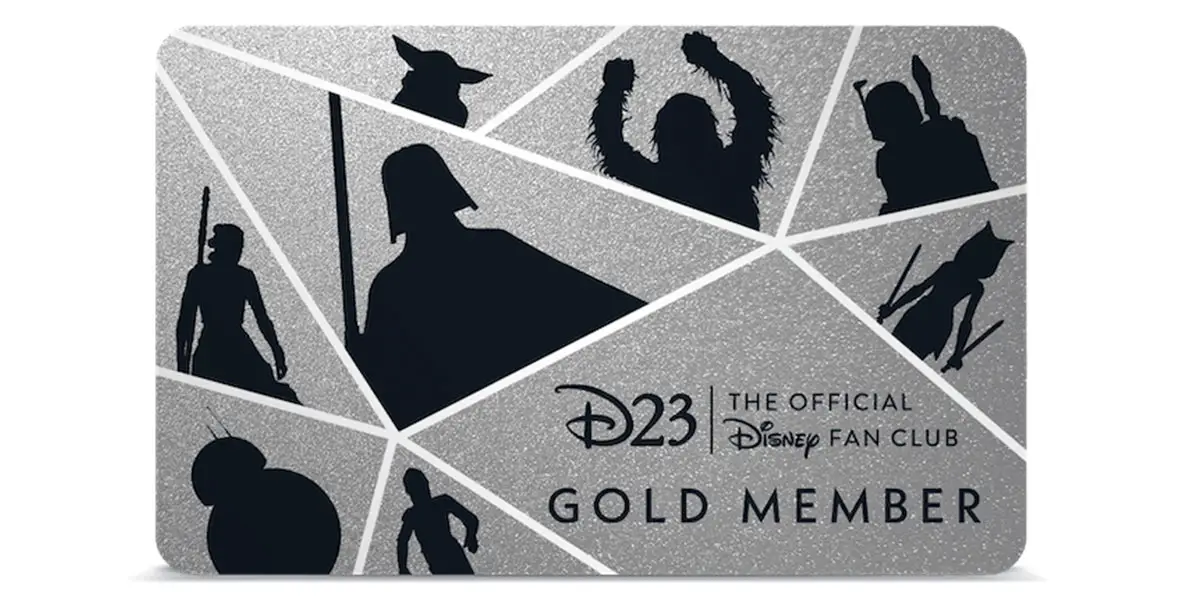 Star Wars
You are sure to be strong in the Force with this card in your grasp, featuring friends and foes from the outer rim and beyond: Rey Skywalker, BB-8, Darth Vader, C-3PO, Chewbacca, Boba Fett, Ahsoka Tano, and Grogu!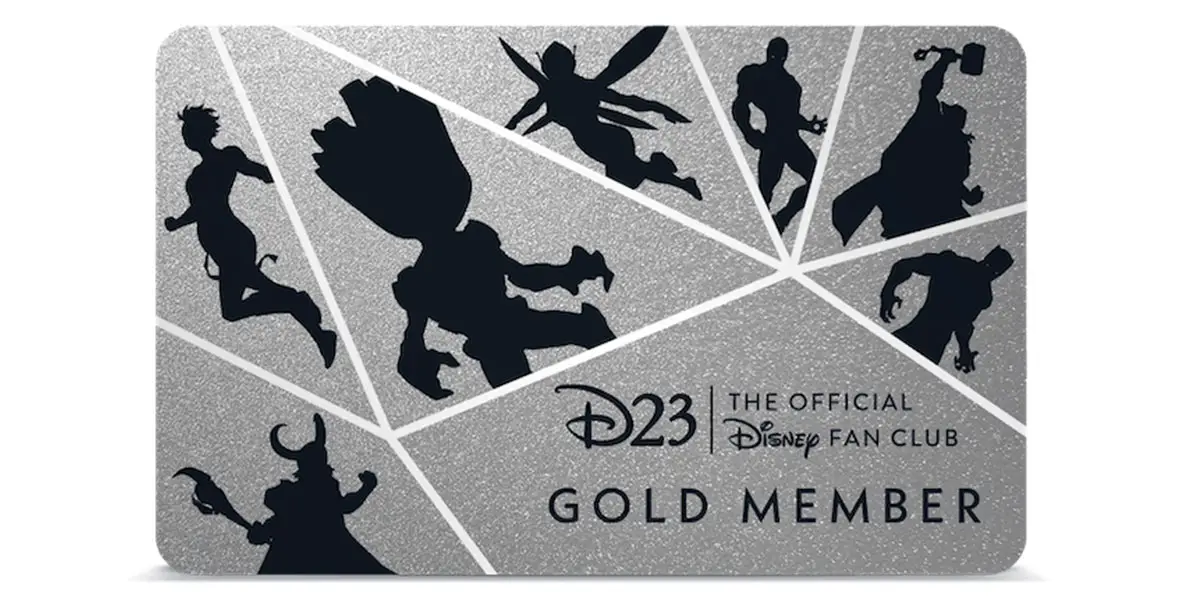 Marvel
Prepare to assemble with an epic set of heroes. D23 is excited to feature heroes (and villains!) from across the Marvel Cinematic Universe: Captain Marvel, Loki, Groot, Wasp, Iron Man, Thor, and Black Panther!
If you want one of these cards and aren't a member yet, simply visit the D23 Website to sign up today! If you are already a D23 Gold Member and would like to pick a card. Follow the following directions:
1. Visit https://account.d23.com/, log into your D23 account and navigate to "My Profile"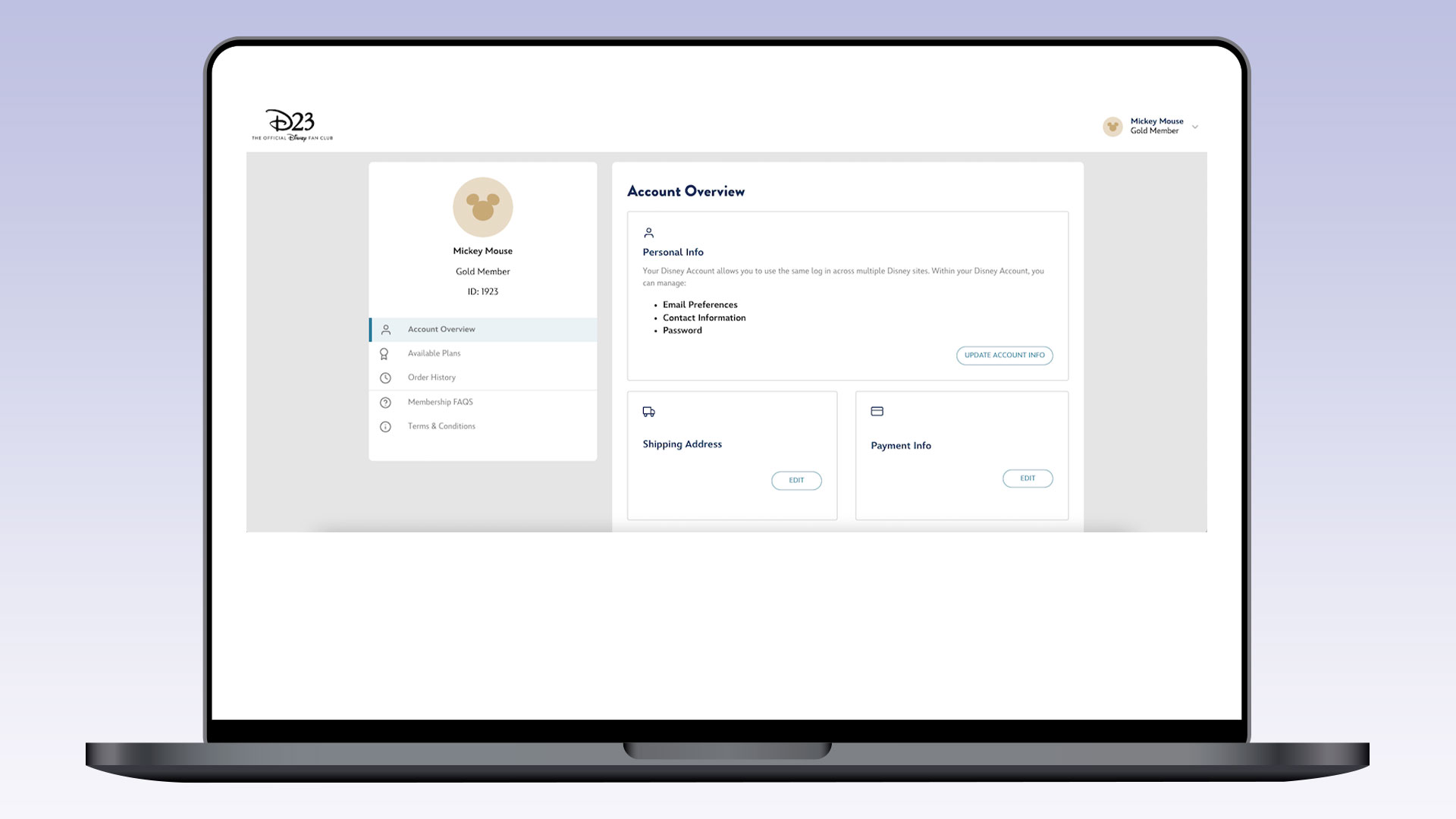 2. Select "Available Plans" then "Update Membership Card Design"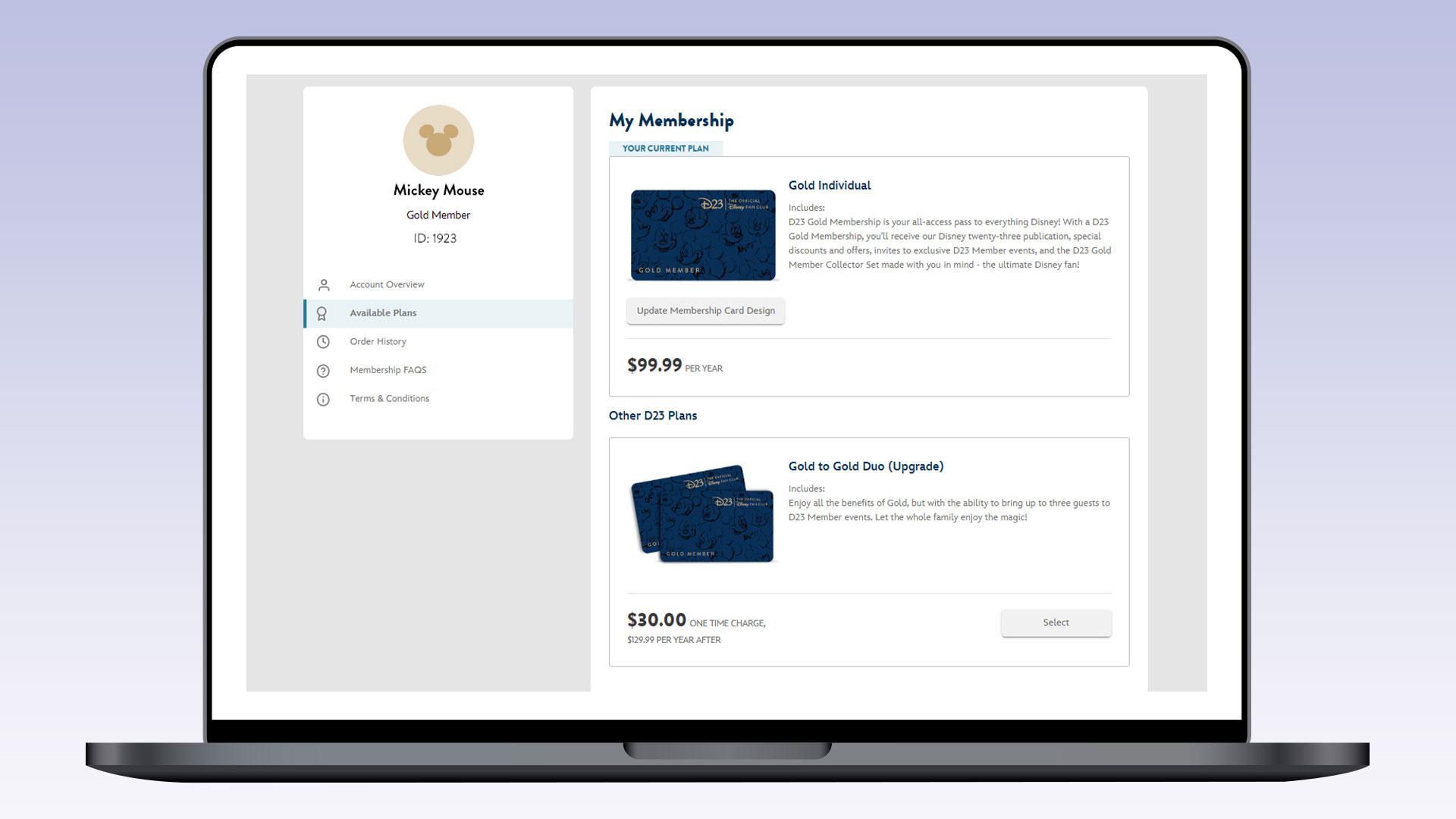 3. Choose your favorite design and click "Update Member Card"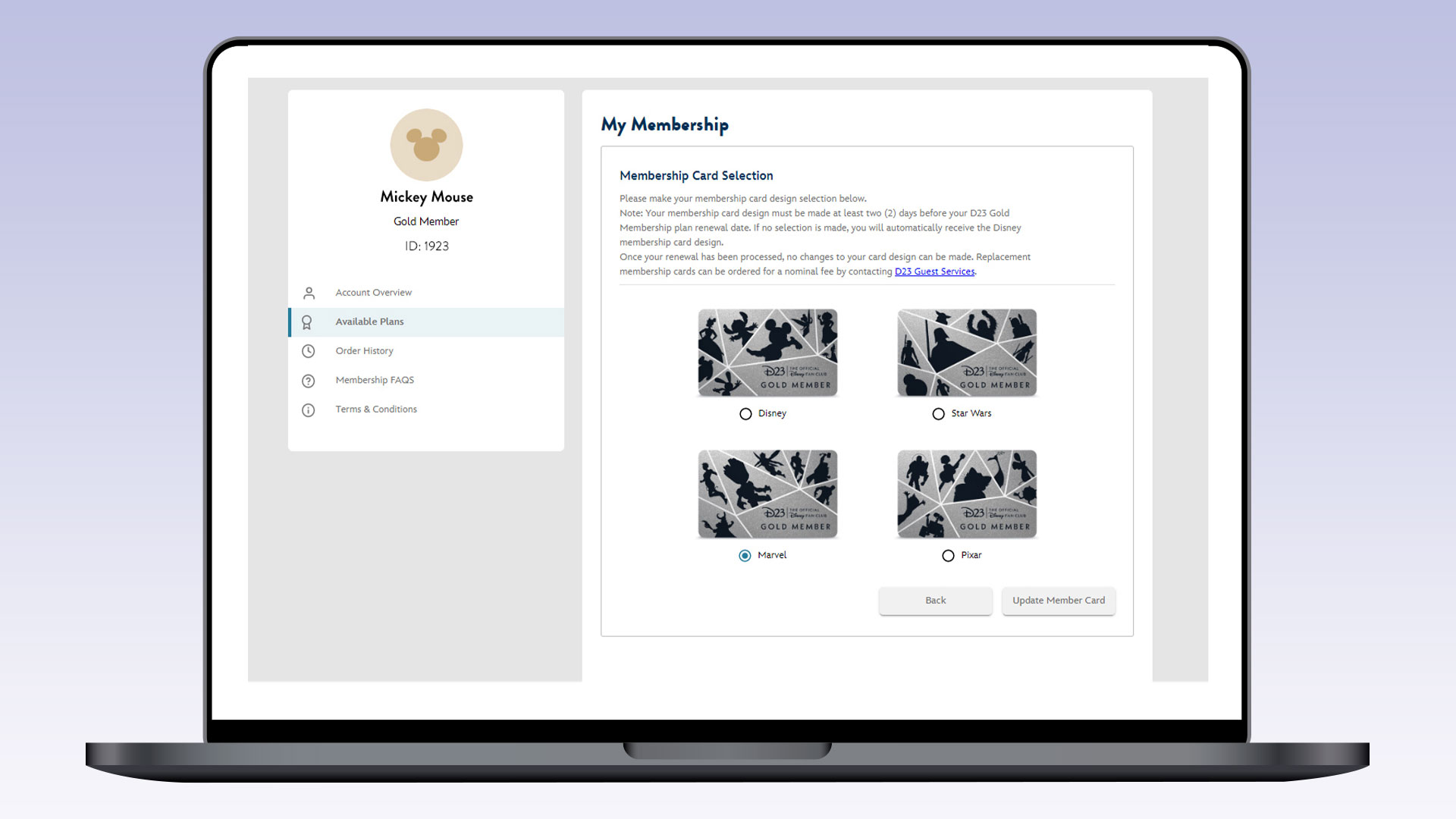 The new preferred card design must be made at least two days before the current D23 Gold Membership plan renewal date. Any Members who do not select a design by the deadline will get the Disney-themed D23 Membership Card. Replacement membership cards may be ordered for a fee by contacting D23 Guest Services.
What do you think of the new designs for D23 Gold Memberships? Which one is your favorite? Share your thoughts and opinions in the comments below!