A new documentary focused on the making of Obi-Wan Kenobi will be debuting on Disney's streaming service Disney+ Day. This is one of many titles to arrive on Disney+ on September 8, 2022. The documentary comes from Lucasfilm and Supper Club and will include never-before-seen, behind-the-scenes footage, new interviews with Ewan McGregor (Obi-Wan Kenobi), Hayden Christensen (Anakin Skywalker), director Deborah Chow, and more, as well as visits to the creature shop and props department.
Earlier this week, Disney and Lucasfilm released both a trailer for the documentary and also a poster. Both can be seen below.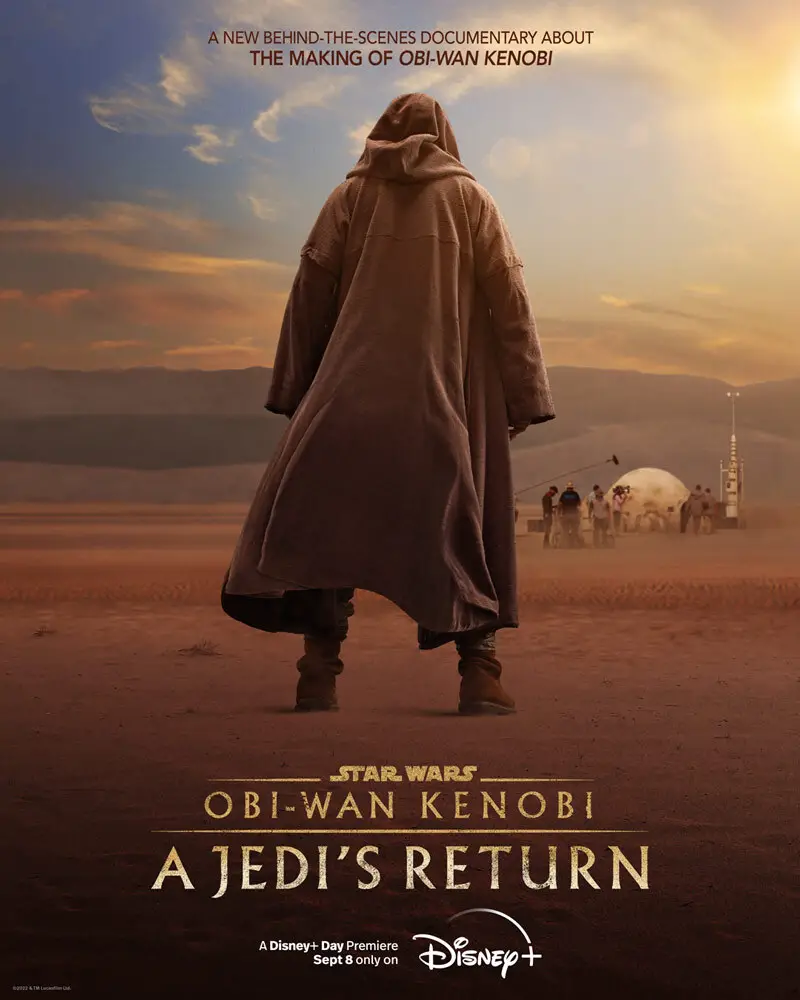 Are you excited to see Obi-Wan Kenobi: A Jedi's Return on Disney+ on September 8? Share your thoughts and opinions in the comments below!