Disney has announced that there will be some new things coming to Toy Story Land in Disney's Hollywood Studios. A new souvenir shop will be opening in the land called Jessie's Trading Post. The story behind it is that Andy discovered this in his attic and then brought it down and set up shop. This new shop will be filled with both toys and souvenirs picked out by Jessie herself!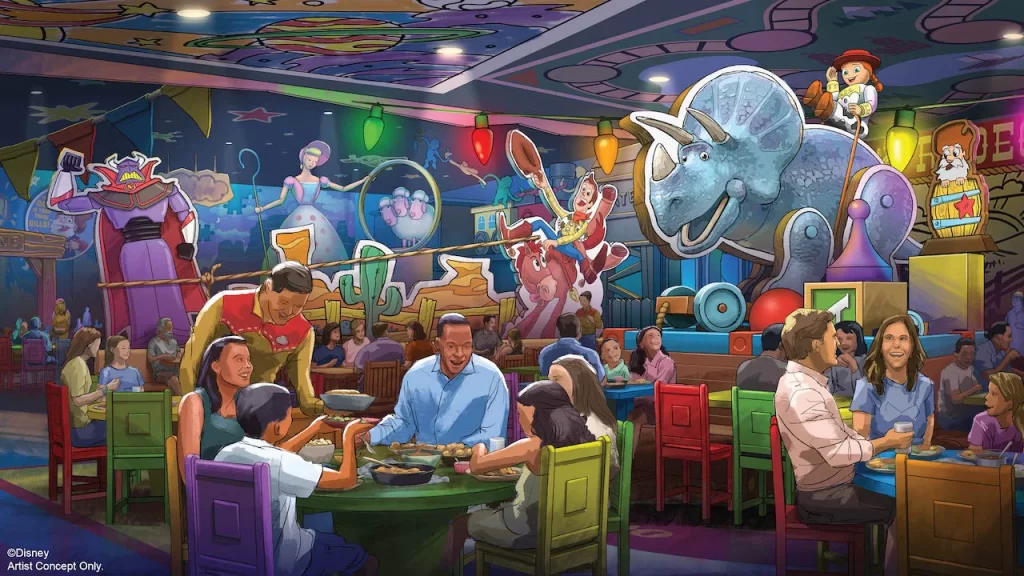 Another addition to Toy Story Land that will be arriving in 2022 is the Roundup Rodeo BBQ restaurant. This will be a unique, family-friendly, fun dining experience that will offer barbecue foods. Guests will get to enjoy the menu while also being in the midst of toys, games, and also playsets that Andy has brought together and made into a one-of-a-kind rodeo.
Right from the moment that guests enter the lobby and waiting area, they will get the opportunity to see what it feels like to be one of Andy's honorary toys. The experience will then continue into two larger dining room spaces where Andy's rodeo actually takes place. The rodeo will be in full swing in these dining rooms and will include a western town, train station playsets, and other details including some fan-favorite Pixar pals as never seen before.
More details about these additions to Toy Story Land will be released at a later date. What do you think of today's announcements? Share your thoughts and opinions in the comments below!