In our top story of 2021, Walt Disney World turning 50 years old has garnered that spot! This hasn't just been anticipated within the year, but has been building up for the last few. Ever since Disneyland went all out for their 50th, many have wondered since then how the Florida parks would mark their golden anniversary.
Some aspects of the celebration had already been announced. Harmonious would be a new night show at Epcot, and new fireworks at Magic Kingdom. But, there was not much else known for exact details of festivities.
Earlier in the year there were a few announcements. The official start would be on its actual 50th anniversary day and last 18 months. Decorations would adorn Cinderella Castle. Remy's Ratatouille Adventure would open on the 50th day as well.
After that, it was still a few months before anything else was known. The summer hit hard the announcements with 50 characters in gold statues around the four parks. Beacons of magic would be a transformation of the biggest icons at each park. New character costumes would debut for the celebration.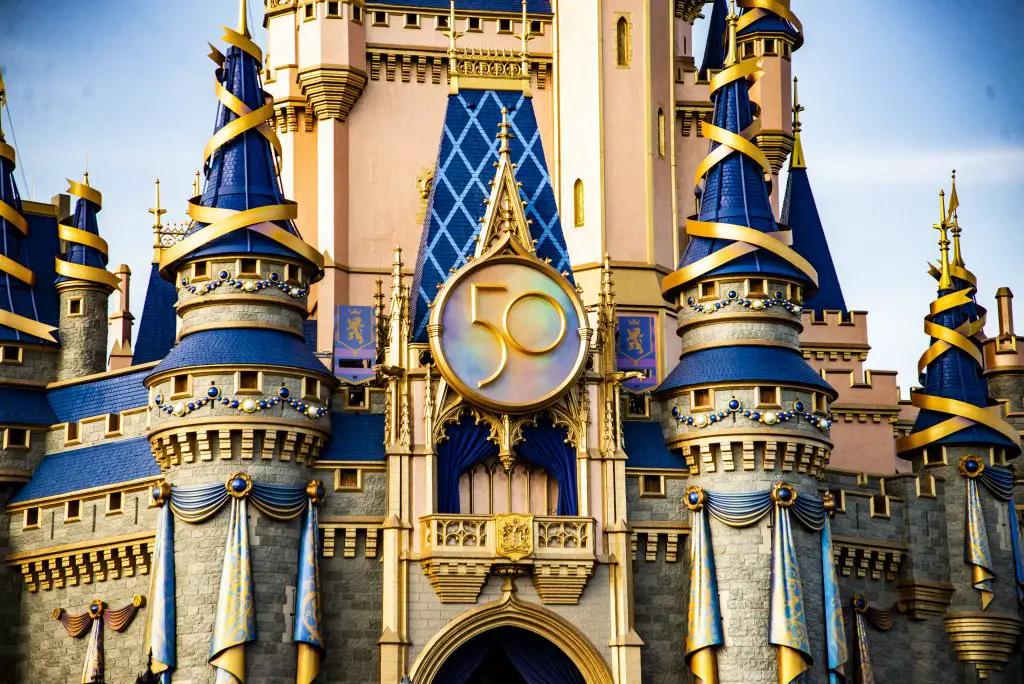 This was enough to really get everyone fired up! It was shaping up to be a huge magical celebration.
Then more was announced: Kite Tails, new cavalcades, tons of food. It was getting to be a well-deserved golden anniversary for Walt Disney World.
The other celebrative items started arriving well before October: merchandise. New collections of treasures, some from the "vault" debuted at the parks. Some of them have been great homages to the opening year souvenirs.
When October 1st hit, it was like a homecoming for many. Magic Kingdom had guests lining up early before dawn to get in to celebrate. It was a cast of fans as they cheered each opening day ride, and gobbled up merchandise. Over in Epcot it was also a great celebration with many loving the new Ratatouille ride and having a more open park then before. The real surprise there was Spaceship Earth as a beacon of magic, which has quickly become a crowd favorite at the resort.
As the celebration continues it's clear this is not only marking a great triumph for the Disney parks, but also guests being able to return to magical vacations. It has felt like a festive place again, teeming with joyous laughter and family fun again. It was something that has marked the Walt Disney World Resort, and that the 50th anniversary is celebrating.
There continues to be small celebration events throughout its time which also means it could return as the top story again! That also shows just how huge of a draw it has been and how well it was followed for the whole year.
Below is some of our coverage of this huge anniversary:
Cinderella Castle Unveils Makeover