Today the voice of Mickey Mouse, Bret Iwan, introduced the first 'Disney Fab 50' sculpture as part of The World's Most Magical Celebration at Walt Disney World Resort. The first sculpture of 'Disney Fab 50' that celebrates the 50th anniversary of Walt Disney World Resort is Mickey Mouse!
Throughout the course of the celebration, 50 sculptures will be found throughout Walt Disney World Resort. The celebration begins on October 1, 2021. Leading up to this date, various people from The Walt Disney Company will be announcing more sculptures. The first is appropriately Bret Iwan announcing the sculpture of the mouse who started it all.
The Mickey Mouse and Minnie Mouse sculptures also have an added special detail of note. They are both being dedicated to Disney cast members past, present, and future. Disney shared that "our cast – along with Mickey and Minnie- are truly considered the heart of the upcoming anniversary celebration."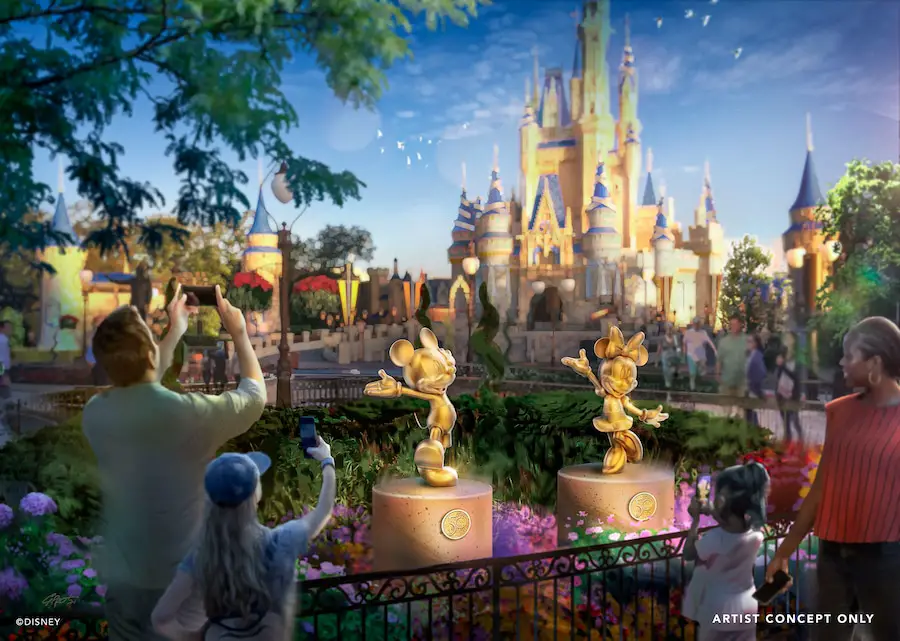 In the coming weeks, more character sculptures will be announced. Each will be announced by a Disney friend from Walt Disney World, Disney+, Pixar, Walt Disney Animation Studios, D23, Disney Channel, NatGeoTV, Disney Vacation Club, and other parts of Disney.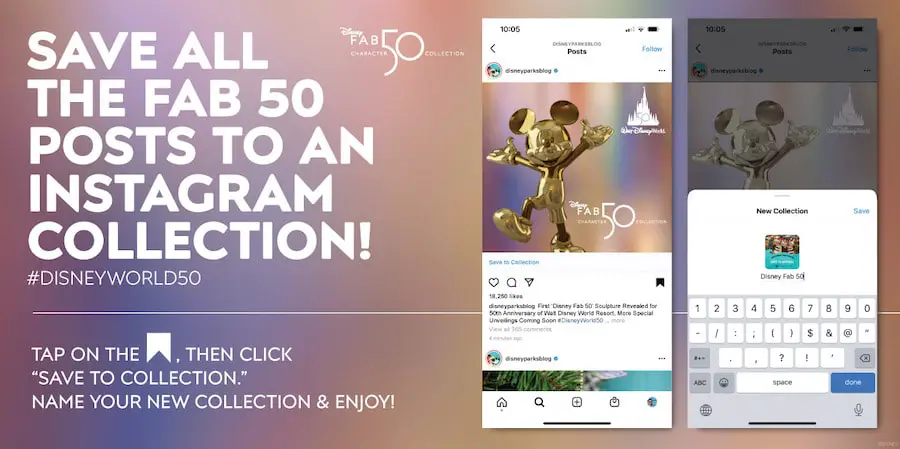 Along with visiting Walt Disney World Resort and seeing these sculptures, fans will also be able to collect them digitally on Instagram. This can be done by adding a sculpture to Instagram Collections. It's done by tapping and then holding the bookmark icon. Then, on the "Save to" screen, the collection can be saved wherever is desired or can be added to a new collection.
As the 50th-anniversary celebration gets nearer, there will be more announcements of sculptures. DAPS MAGIC will continue to follow this story and provide updates.
What character sculptures do you hope will appear as a part of the 'Disney Fab 50' for Walt Disney World's 50th-anniversary celebration? What do you think of this one? Share your thoughts and opinions in the comments below!