Raya, from Raya and the Last Dragon, can now be visited in a Disney park. Shanghai Disney Resort shared on social media that she can be found at Adventure Isle at Shanghai Disneyland. This is the first time that the character has been seen in a Disney park since her movie was released earlier this year.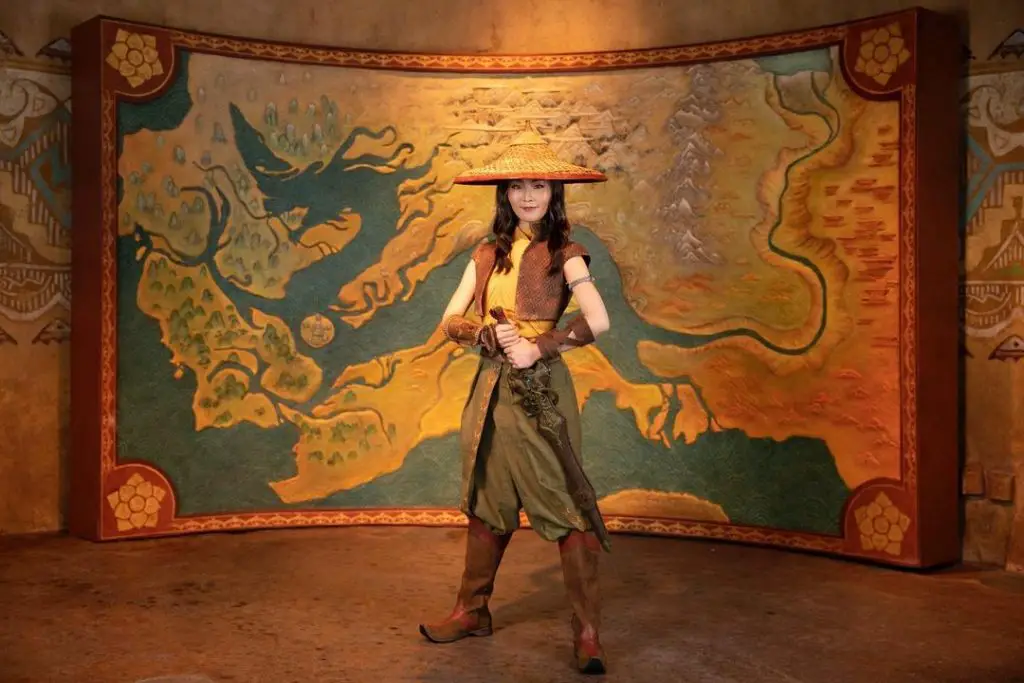 In Raya and the Last Dragon, Raya is tasked with finding the last dragon and saving her land from the Druun. Raya is voiced by Kelly Marie Tran. The movie can currently be seen on Disney+.
What do you think of Raya coming to Shanghai Disneyland? Do you think she should come to any other Disney theme park? If so, which one? Share your thoughts and opinions in the comments below!