Disney Legend and actor Tommy Kirk has passed away at the age of 79. Kirk was known for many classic Disney live-action films. This includes Old Yeller, The Shaggy Dog, Swiss Family Robinson, and The Misadventures of Merlin Jones. Kirk was honored as a Disney Legend in 2006.
Tommy Kirk was born on December 10, 1941. He was one of our sons born to his family in Lexington, Kentucky. In 1943, when Kirk was 15 months old, the family moved to Los Angeles. At age 13, he went with his brother Joe to an audition of Eugene O'Neill's Ah, Wilderness! at the Pasadena Playhouse. While his brother lost out on the part to Bobby Driscoll, Tommy was cast in a small role. This led to Kirk getting an agent and his first role on television for Reader's Digest in The Last of the Old Time Shooting Sheriffs. He would then go on to appear in multiple television shows like Gunsmoke and also 37 episodes of Matinee Theatre.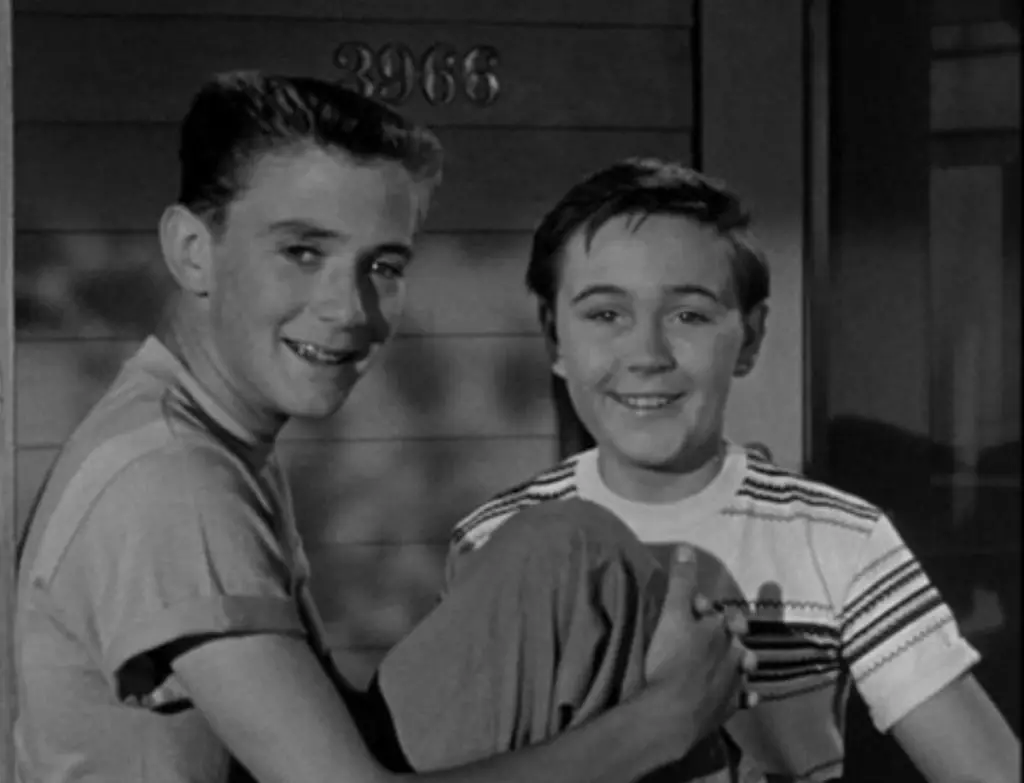 Tommy Kirk's Disney career began as one of The Hardy Boys for The Mickey Mouse Club in 1956. He was cast as Joe Hardy opposite of Tim Considine who played Frank Hardy. His first appearance was in The Hardy Boys: The Mystery of the Applegate Treasure. This would lead to 19 episodes the first year and also continued on for more during its second year.
Kirk and Considine remained friends throughout the rest of their lives. Considine said on Kirk's passing, "He was one of the most talented people I ever worked with. Frighteningly talented. A friend of mine who was a casting director told me that when Tommy Kirk came in to audition, he had never seen a kid actor as good as he was, especially because he could instantly cry on cue. He was a great talent, and it was privilege to work with him and call him a friend."
His role as Joe Hardy would lead to a relationship between Kirk and Disney that would have him starring in multiple films through the coming years. The first was Old Yeller in 1957. This would be followed by The Shaggy Dog (1959), Swiss Family Robinson (1960), The Absent-Minded Professor (1961), Babes in Toyland (1961), Moon Pilot (1962), Bon Voyage! (1962), Son of Flubber (1963), Savage Sam (1963), The Misadventures of Merlin Jones (1964), and The Monkey's Uncle (1965).
Leonard Maltin, a film historian, shared on Kirk in Old Yeller saying, "One of the reasons people remember Old Yeller is not just the fate of a beloved dog, but the shattering grief expressed by his owner, so beautifully played by Tommy. I think his talent and range as an actor were taken for granted somewhat. He was really very versatile."
Mouseketeers Tommy Cole and Bobby Burgess also had memories and thoughts about Kirk's passing. "Tommy and I palled around and even double dated as kids," said Cole.  "To me he was a Disney icon." Burgess also remembered Kirk fondly recalling, "When Tommy was filming Old Yeller, he went to school on the lot with us Mouseketeers. I remember our teacher asked us what language we would like to learn. We all chose Spanish except for Tommy who wanted to learn German, and indeed he did!"
Following his time at Disney, Kirk went on to appear in beach-themed movies for American International Pictures (AIP). In 1964, he played a martian in Pajama Party. He also appeared in The Ghost in the Invisible Bikini and It's a Bikini World.
As the 1970s came, Kirk mostly gave up on acting. Later in life, he turned to writing and meeting with fans at conventions. He also shared about his experiences with Swiss Family Robinson in a recent interview for a publication on the film.
When Kirk was honored as a Disney Legend, he looked back on his career and said, "I want to be remembered for my Disney work, like Swiss Family Robinson and Old Yeller." He also remembered bumping into Walt Disney at a Beverly Hills hotel. "He was with Hedda Hopper, the legendary columnist. He put his arm around me, and he said, 'This is my good-luck piece here,' to Hedda Hopper. I never forgot that. That's the nicest compliment he ever gave me."
Tommy Kirk died in his home in Las Vegas.