On Wednesday night, thousands of Disney fans descended on Magic Kingdom for the final performance of Happily Ever After. The conclusion of this firework spectacular comes ahead of the arrival of Disney Enchantment, a new firework show that is part of Walt Disney World Resort's 50th Anniversary celebration.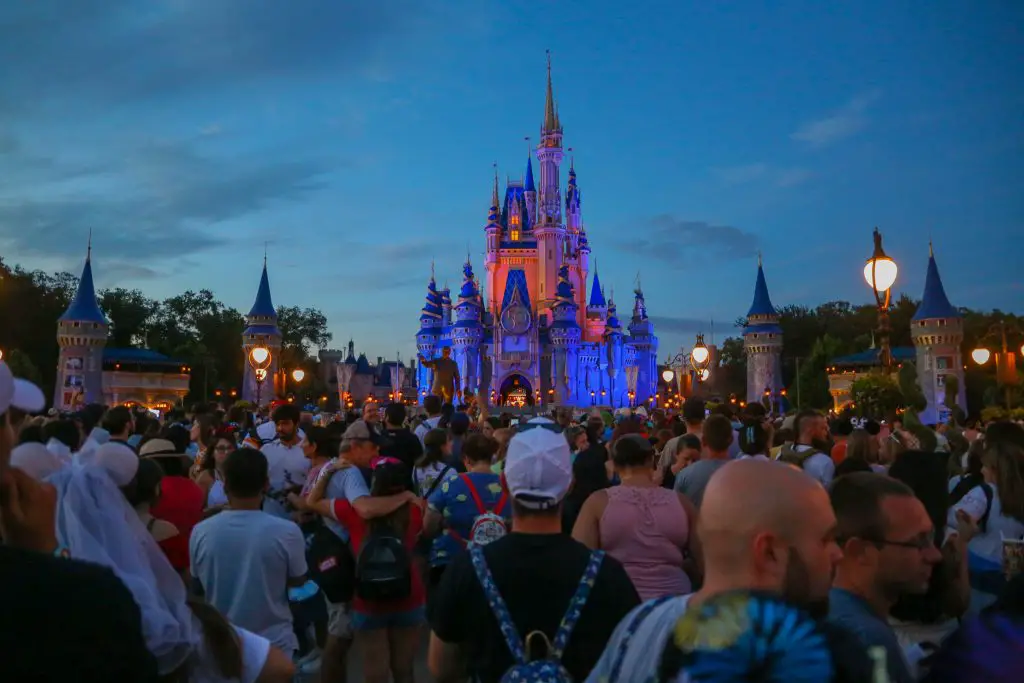 Fans began to get spots for the show late on Wednesday afternoon. By 6:00 PM, much of the Hub had people vying for the best spots to see Cinderella Castle and the fireworks hours later. By 7:00 PM, the Hub was packed and from the DAPS MAGIC team's vantage point, it appeared that much of Main Street was as well.
The announcements for Happily Ever After garnered some cheers. However, that is nothing compared to what would happen once the show began. With the start of the music for the show, the energy immediately spiked. As the song began, a chorus of guests could be heard singing along. This happened during many moments of the show. People just wanted to connect with the show and with each other. This gave them that opportunity.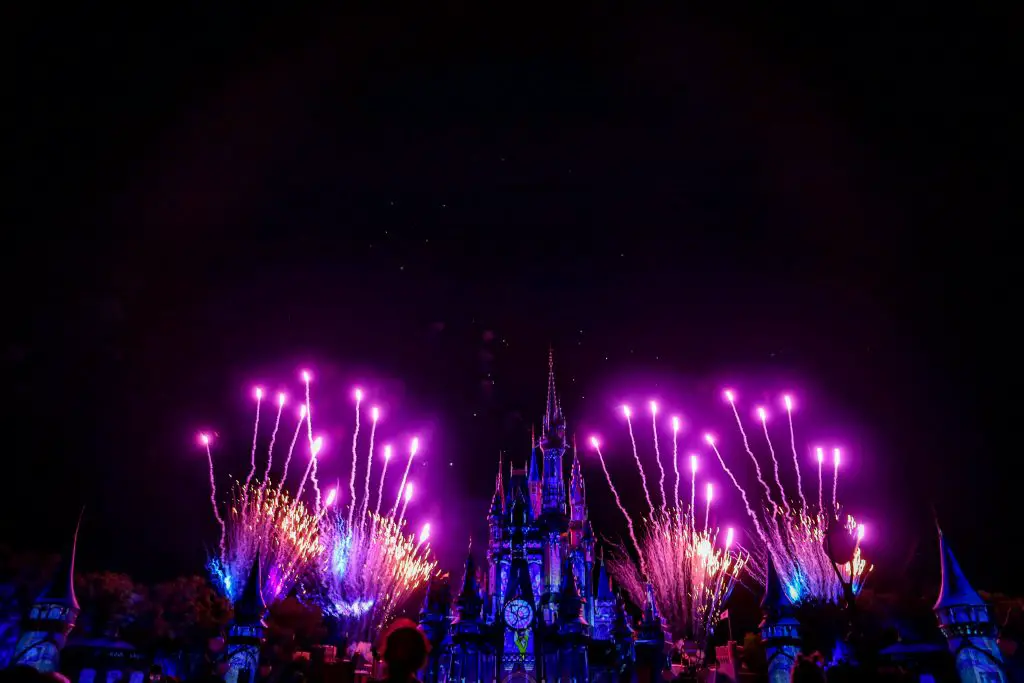 The show itself was spectacular, as it always was. The music is moving, the projections beautiful, and the fireworks that accompany them were spectacular. The weather was perfect for the night as well. All in all, it was a beautiful evening to watch fireworks.
As the show wrapped up, many people began to beeline for the exit of Magic Kingdom. However, many people also sang along to the theme song that followed the show. This moment was a beautiful kiss goodnight and goodbye to the popular show.
Disney Enchantment will debut to the public on October 1, 2021, as a part of The World's Most Magical Celebration. It will join other shows like Harmonious and Disney Kitetails as new entertainment offerings for the celebration. DAPS MAGIC will be getting video and photos of all of these and be uploading them.
What did you think of Happily Ever After? Will you miss it? Share your thoughts and opinions in the comments below!