The Hall of Presidents has been bringing history to life for guests of the Magic Kingdom since 1971 when the park first opened. Through the last nearly 50 years, this attraction has shared the story of the United States of America through the unique lens of the President of the United States.
With the coming and going of each President, the attraction gets updated to reflect the current occupant of the Oval Office. With the election of President Joe Biden, once again The Hall of Presidents was closed while Imagineers worked to update the attraction with the likeness of 46th President of the United States. Today, it was announced that the attraction will be reopening sometime in August. With the announcement came a behind-the-scenes look at President Biden's version of the attraction.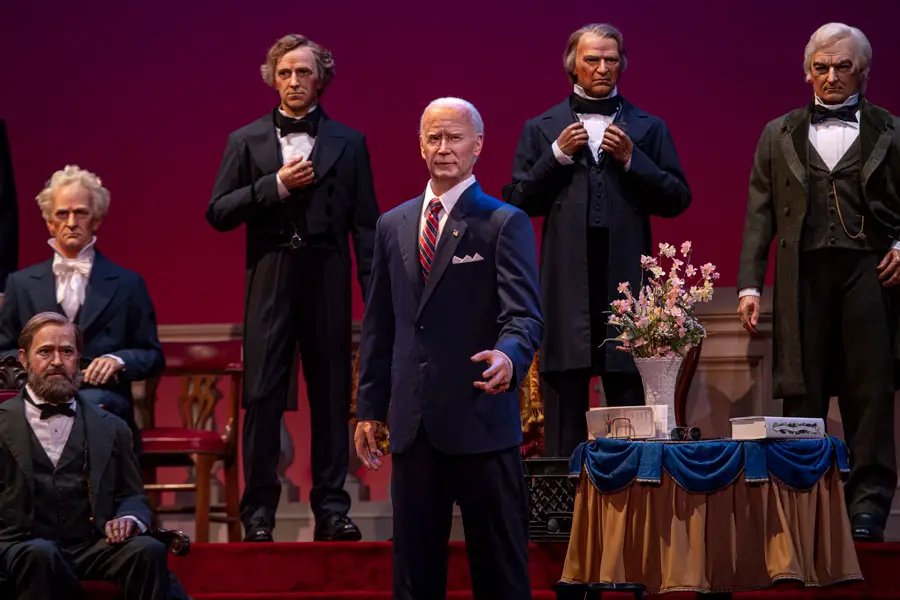 The updated attraction continues Walt Disney's vision of bringing Presidents to life in the form of Audio-Animatronic replicas. In this case, President Biden helps bring his likeness to life by recording himself delivering the presidential oath of office at the White House for the attraction. Other details are added to the President's likeness to bring the Audio-Animatronic to life. This includes a carefully tailored suit for President Biden and a table with items of significance to the President next to him. This includes peach blossoms to represent Deleware, his home state, and also a pair of aviators as a reference to the President's fondness of those types of sunglasses.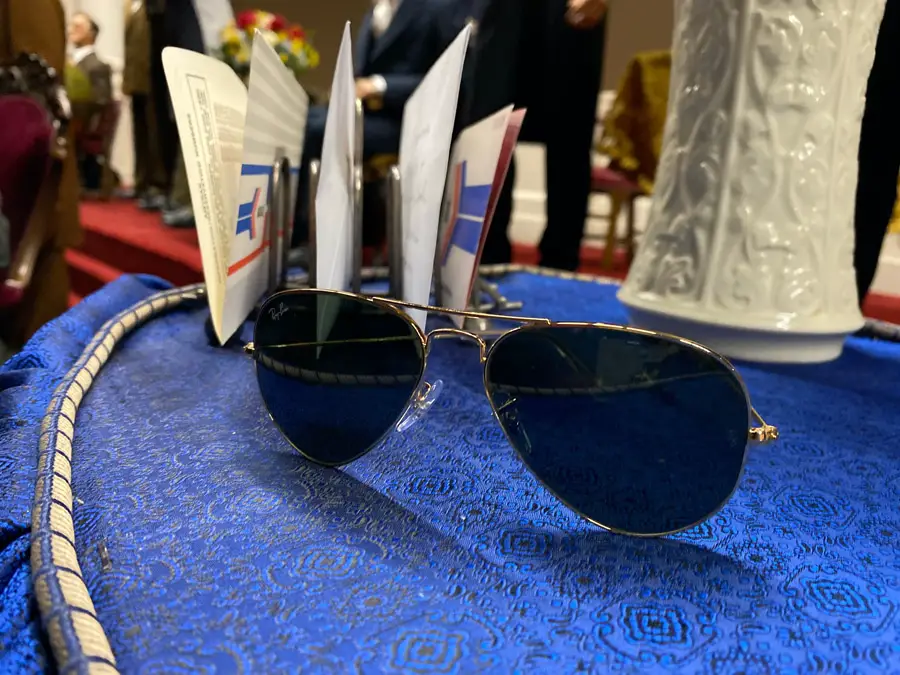 With President Biden's likeness being moved to center stage as the current occupant of the White House, former President Trump will take his place on stage with the other former presidents surrounding President Biden.

Subscribe to DAPS MAGIC's YouTube Channel!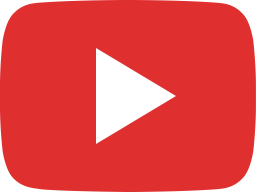 The Hall of Presidents with President Donald J. Trump – Magic Kingdom 2017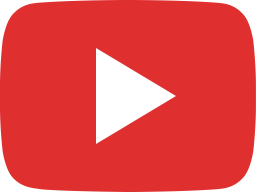 The Hall of Presidents with President Barack Obama – Magic Kingdom – Walt Disney World