Things have been a bit different for CHOC Walk. Traditionally, thousands of people would descend on the Disneyland Resort very early on a Sunday morning. Together, they walk through the parks to raise money and awareness for the Children's Hospital of Orange County. However, due to the pandemic, this has not been an option and CHOC Walk has gone virtual! This year, the event will be virtual and be taking place on May 22, 2021, at 1:00 PM!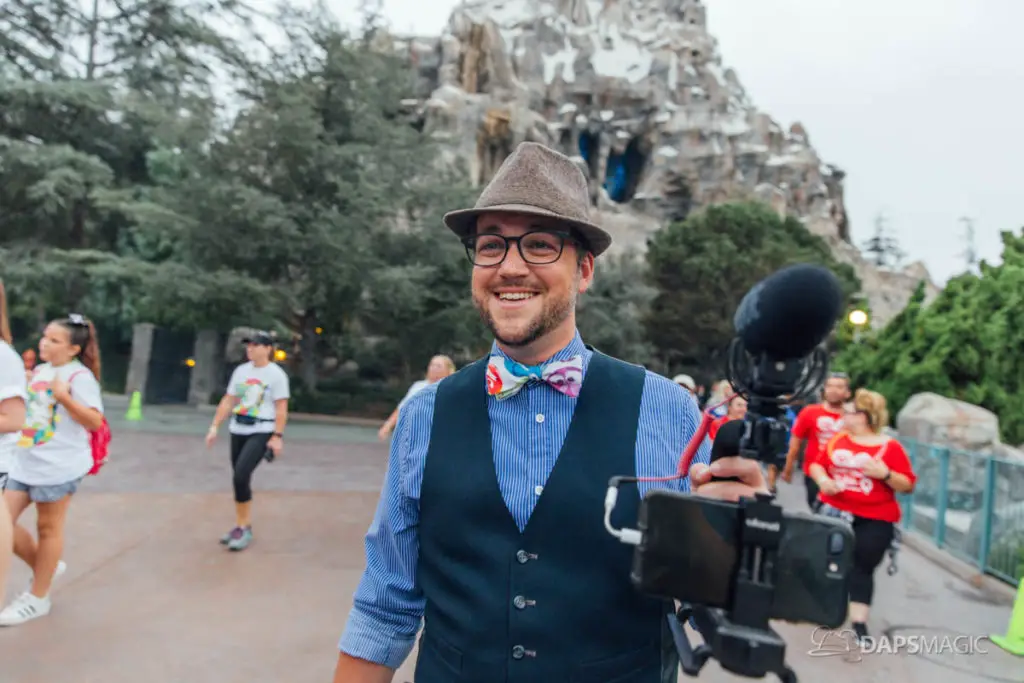 While it is just a few weeks away, it is not too late to join the Virtual CHOC Walk! In fact, now is the time to join if you haven't! Still not sure? Take a look at these five reasons for why you should join the Virtual CHOC Walk today!
5 Reasons to Join the Virtual CHOC Walk
Make a Difference – The money raised as a part of CHOC Walk goes towards helping the kids that come to Children's Hospital of Orange County. At the time of this post being written, this year's CHOC Walk has raised $974,689.69 of the $1,200,000 that is hoped to be raised. YOU can help CHOC reach its goals by joining or supporting it today!
Community – Being a part of CHOC Walk leads to being a part of a larger community of amazing and positive people who work together to make a difference! These are some of the nicest people you'll ever meet. Joining CHOC Walk you get to be a part of your team and also the bigger CHOC Walk family! You can join Team DAPS MAGIC today!
Join From Anywhere – With it being virtual this year, anyone can participate in this year's Virtual CHOC Walk! Traditionally, most people who participated in the CHOC Walk were people who could come to Disneyland on the morning of the walk. However, this is not an issue this year! This really is a once-in-a-lifetime opportunity for those who have always wanted to be a part of this special event!
The Incentives – This year there is a lot of awesome swag for different levels of fundraising! This ranges from a T-Shirt to CHOC Vans, Chic-Fil-A for a year to a virtual viewing package from Apple! All of the incentives can be found here.
It's Fun – The CHOC Walk is a lot of fun! It's a positive event with amazing people that come together to make a difference! This year the sky is the limit as we come together virtually to celebrate CHOC and raise support! Team DAPS MAGIC will be again wearing our hats and showing off our love of CHOC!
This year's Virtual CHOC Walk will be an event that is looked back on for years to come. To say it will be special will be an understatement. It will be a celebration of the last 30 years of the CHOC Walk and all that CHOC does for the children of Orange County. Personally, I can tell you the difference this hospital makes for these kids. I have several people in my life who have had kids helped by CHOC. This may be on the surface a fun event with fun people but I can tell you it makes a huge difference. Young lives are changed and saved at CHOC. You can be a part of that. I urge you to join us today as we support CHOC and the children who visit!
Join team DAPS MAGIC at CHOCWALK.ORG/DAPSMAGIC today! Help us make a difference together! Don't wait, sign up right now, and let's be a part of making this the best CHOC Walk ever!