The Little Mermaid was the first movie I ever saw in theaters as a toddler. I grew up loving Ariel and was the epitome of a "Little Mermaid" kid. Shirts, cups, bed sheets, toys, you name it; I was Ariel obsessed. Into my adulthood, The Little Mermaid remained my favorite Disney movie, and still is. Jodi Benson voiced Ariel, and still does to this day. In addition to Ariel, she voiced Barbie in Toy Story 3, Thumbelina in Thumbelina, and a number of other voices in animated films. She even played Sam, Patrick Dempsey's assistant in Enchanted. Her voice is iconic, but as a person, she is someone I admire and look up to.
Howard Ashman and Ariel
Recently, The Walt Disney Family Museum hosted a Happily Ever After Hours event with Jodi. I was a huge fan of hers before this, but it made me love her even more! Jodi worked with Howard Ashman on the Broadway show, "Smile" long before working with him at Disney. It was wonderful to hear her stories of Howard and even her beginnings before becoming the mermaid we all know and love. While working on Broadway, she auditioned for Ariel, but wasn't offered the role for a year! By then, she had forgotten who Ariel was and that she had done the audition. Thankfully, she said yes to the role, and we are so happy she did!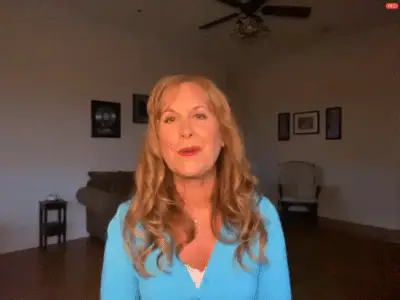 The Little Mermaid
To play Ariel was an incredible blessing, and she loved getting to work with Howard Ashman again. Jodi said that Howard really understood performers, so he truly invested in the voice actors to bring their character to life. Of all of her time working on The Little Mermaid, recording "Part of Your World" was her most vivid memory. The crazy part is, it was almost cut from the film. Howard fought to keep it in, as it was an "I want" song, which many Disney movies have to enhance the main characters story. Jodi has continued to play Ariel in the tv series (which is on Disney+), sequels, and even in Ralph Breaks the Internet. What an incredible Disney legacy to be able to play such an iconic character for over 3 decades!
Story Time
When Jodi got the role of Barbie for Toy Story 3, she went to a meeting with Mattel, and they sat down with a bunch of Barbies for inspiration for what her voice would be. They mentioned that this would be the first time Barbie would be given a voice on screen. Jodi responded and said that Barbie had previously had a voice, as she had provided one for a Barbie workout video in the early 90's! It was all meant to be, Jodi was meant to play Barbie for Toy Story 3! Here is the video for you to enjoy!
https://www.youtube.com/watch?v=2-ggidkLzlI&t=12s
Enchanted
Now, Enchanted is one of my favorite live action Disney movies. It is severely underrated, but it hilarious and heartwarming. Even though it pokes fun at the Disney movies of the past, it features some fun cameos throughout it. Jodi actually played Sam, Patrick Dempsey's characters assistant for the film. What's funny is, Jodi thought she was going to be playing her role opposite Patrick Duffy, from the tv show Dallas. Upon arrival to the set, she was surprised that Patrick Duffy wasn't there. Patrick Dempsey instead came onto the set, and it was in an office building with glass windows everywhere. There were women all over trying to get a glimpse of Patrick Dempsey. Jodi asked him why there were all these women around, and he told her "they're here for me". It was at the height of his Grey's Anatomy days, but she felt bad that she didn't know who he was. I just love that she thought it was going to be Patrick Duffy she'd be working with!
Ariel and Belle
Another thing I loved to learn from Jodi was that she and Paige O'Hara (Belle) have been friends for almost 40 years! Paige was in a touring production of Oklahoma with Jodi's now husband, Ray, and that's how the two met! I love the idea that Ariel and Belle are actual best friends.
This was probably my favorite of the Happily Ever After Hours! Jodi shared a whole lot more from her heart, and she's just a genuinely wonderful person. At the very end, she sang "Part of Your World (Reprise)", and I'd be lying if I said I didn't tear up. Ariel has been a huge part of my life, and to sit and listen to Jodi tell stories is something I will never forget.
Check out www.waltdisney.org/ for upcoming events. And check out their new app, now available in the App Store!