This week, Disney Channel and Disney XD announced some big news! The network has officially called for a third season of the hit show Amphibia and announced that season 2 will debut to the public on July 11.
When season 2 hits our screens in just a few weeks, you may hear some familiar voices! Here is who you can find as a guest star in the newest season: Kermit the Frog (The Muppets); Jenifer Lewis (Black-ish), George Takei (Star Trek: The Original Series); Kristen Schaal (Gravity Falls); Hugh Bonneville (Downton Abbey), Michelle Dockery (Downton Abbey), Tress MacNeille (voice of Daisy Duck),  Haley Tju (Big Hero 6 The Series), Keith David (The Princess and the Frog), Susan Egan (Disney's Hercules), Flula Borg (Pitch Perfect 2) and Marlow Barkley, Mia Allan and Ella Allan (Single Parents).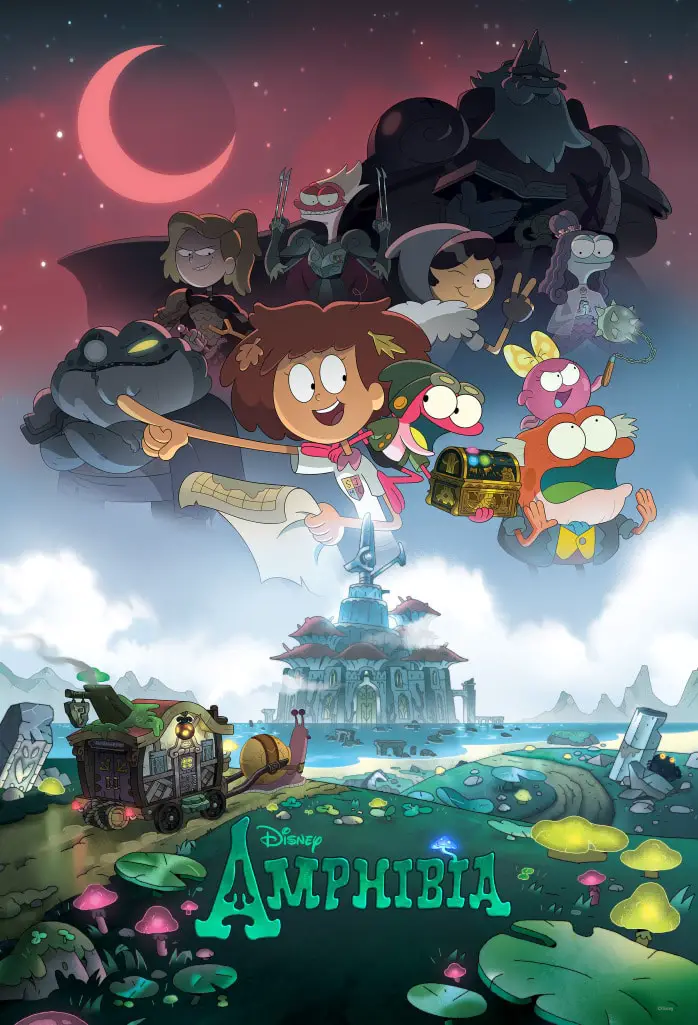 Personally, I am incredibly excited to see Kermit the Frog in action with the Amphibia gang! At D23 Expo in Anaheim last year, Kermit the Frog joined the casts of Amphibia and Big City Greens for a fun panel discussion of the two shows. Obviously, being a frog, Kermit fits right in with the Plantar family and could make for some fun! If you want to check out the whole panel for yourself, be sure to follow the link below and see what you think!
What do you think about this hit show being renewed for a third season? Will you be watching season 2 when it debuts on July 11? Be sure to connect with us on Twitter and Facebook to let us know what you think!