Jump to recipe
The Lamplight Lounge at Disney California Adventure is a wonderful place to stop for a snack and a beverage or a full meal with those who are dear for you. Throughout the Lamplight Lounge, there are wonderful details from the worlds of Pixar and the animators who created them. It also has some wonderful dishes on the menus (potato skins!), wonderful drinks, and is a wonderful place to spend some time relaxing while at Disney California Adventure.
One of the popular dishes for kids (or kids at heart?) is the PB and J Rolls. This is a play on the classic peanut butter and jelly sandwich with a bit of a sushi inspiration! Today, Disney is sharing this recipe so that it can be made around the globe by fans wanting to recreate some Disney magic in their own kitchen. A video was also created by the Disney Youth Education Series team for how to make the PB and J Rolls.
Give this recipe a try and then share in the comments how it turned out or hop on over to the DAPS MAGIC Facebook group and share your experience!
PB and J Rolls from Lamp Light Lounge - GEEK EATS Disney Recipes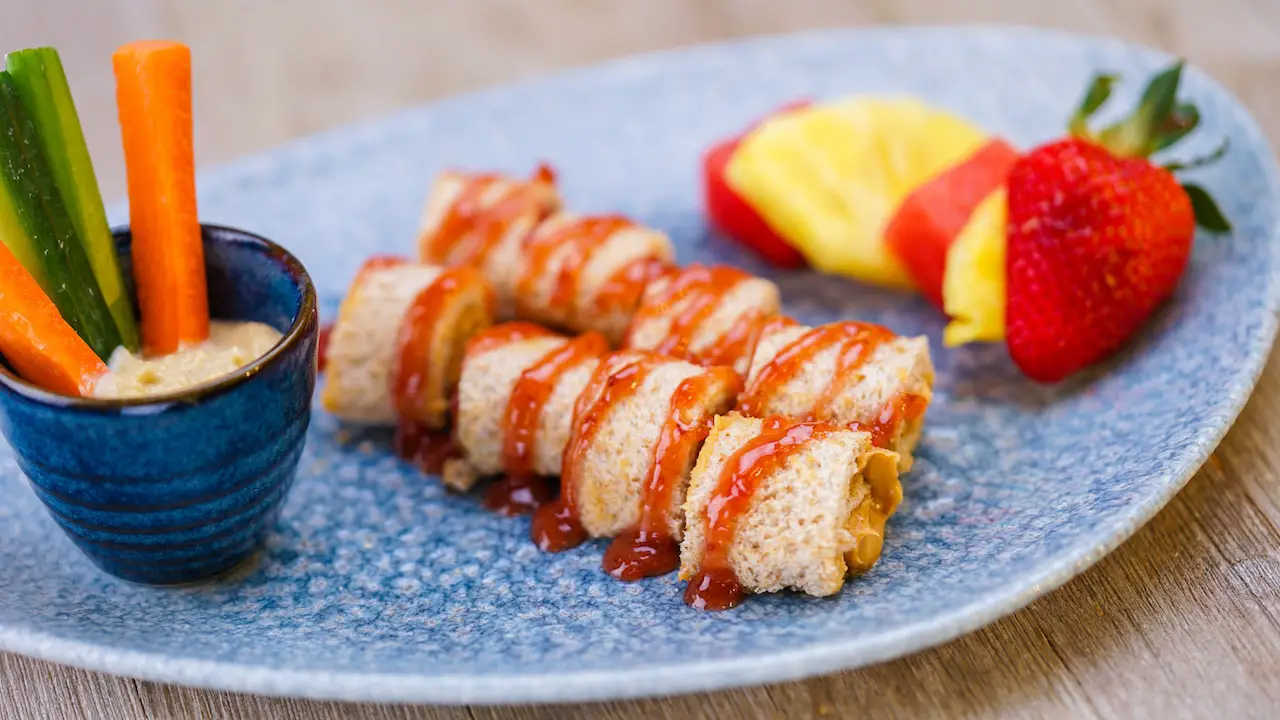 Ingredients
PEANUT BUTTER ROLLS
8 slices wheat bread
3/4 cup creamy peanut butter, divided
JELLY DRIZZLE
3/4 cup strawberry or grape jelly
© 2023 dapsmagic.com