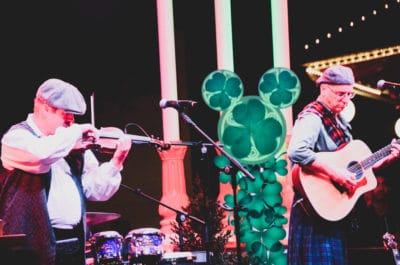 Knott's Berry Farm has a great summer festival happening every night until August 11.  Besides some great food offerings, there is some terrific entertainment.  They've now put the upcoming slate of acts coming to the park, and there are some great bands that can be heard.
For those familiar with entertainment at Disneyland and Downtown Disney, there are some favorites that will be appearing in the coming days.  Sligo Rags, Suburban Legends, The Suffragettes, and Tomasina will be at Knott's Berry Farm during the month of July!
Sligo Rags is a folk/Irish band that has a great sound with a lighter feel.  Suburban Legends is a ska band that has a big following.  The Suffragettes are an all-female band that covers Top 40 hits.  Tomasina is a great singer that has a great following from several performances at Disneyland.
Here's when you can see them:
Sligo Rags
July 16 – Calico Park Stage – 7:30 & 8:45 pm
The Suffragettes
July 19-21, 26-28 – Calico Mine Stage – 7, 8:15, & 9:30 pm
Tomasina
July 21 – Calico Park Stage – 7:30 & 8:45 pm
Suburban Legends
July 24 – Calico Park Stage – 7:30 & 8:45 pm
In addition to these great performers is Krazy Kirk and the Hillbillies who is a regular staple at Knott's and formerly performed at Disneyland as well.  A Season Pass is a great way to experience all this great music and get a good taste of all the food that is offered!