Jump to recipe
There are few desserts more indulgent than a perfectly cooked soufflé. Rich, creamy, and delicious, a perfect soufflé doesn't just satisfy the taste buds but it also warms your heart. Eating a soufflé isn't just about the food, it's the experience. One of the greatest places to eat a soufflé is aboard the Disney Cruise Line. Aboard all four ships of the Disney Cruise Line, the Palo Chocolate Soufflé is recognized as a "must have" dessert at the adult-exclusive restaurant, Palo.
For those of us who aren't currently aboard a Disney Cruise Line ship with access to Palo, the Disney Cruise Line has graciously shared their recipe for the Palo Chocolate Soufflé. Now, that decadent experience can be recreated at home! Along with the recipe, a video has been provided to share how to recreate this delicious dessert.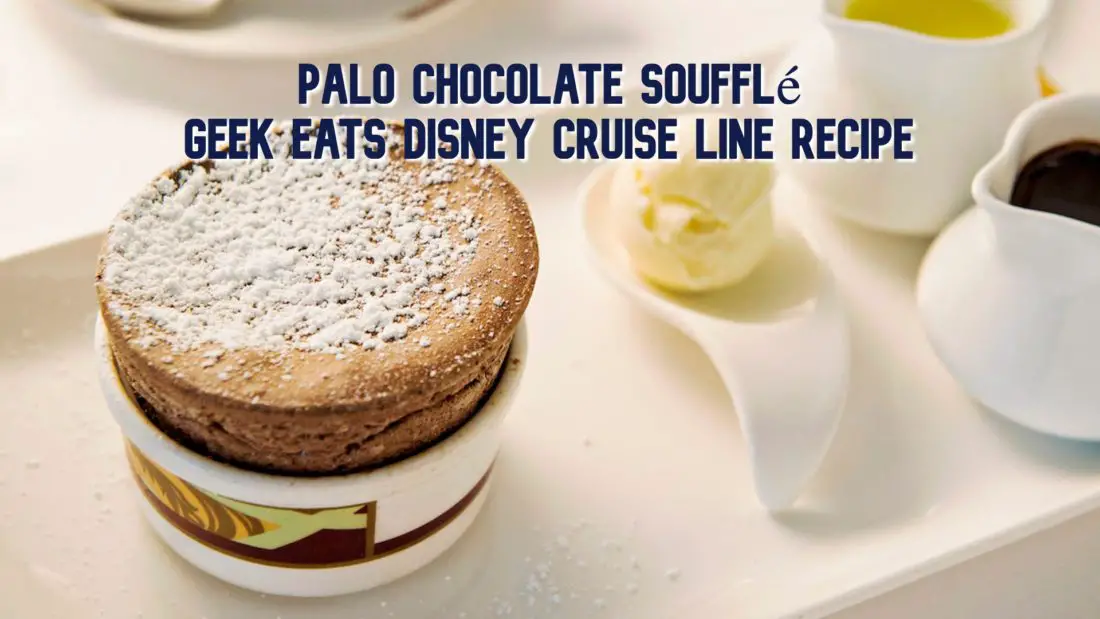 © 2023 dapsmagic.com
What did you think of this recipe? How'd it turn out? Share your thoughts and experiences in the comments below!