Pixar Pier is the newest addition to Disney California Adventure having opened in 2018.  However, it's not exactly an addition to the park, but an elaborate makeover of Paradise Pier.  This newly themed land has become a big deal at the Disneyland Resort.  Here's why it ended up being a huge story in 2018…
The Anticipation
At the last D23 Expo it was revealed that Paradise Pier would become Pixar Pier.  It was surprising and made fans speculate and wonder at the change.  Paradise Pier has had two of the guest favorites of the park: California Screamin' and Toy Story Mania.  What was initiating the change and what would happen to this area of the park once it would be done?
There was not a lot of known change after the Expo until closer to the close of Paradise Pier at the end of last year.  The Incredicoaster was announced to be the overlay of Screamin'.  The carousel would become Toy Story themed.  And an Inside Out ride would be installed at some point.  Artist concepts gave glimpses of what else would be coming, like some kind of theater, changes in midway games, and a Bing Bong candy store.  But details were still vague.
Walls went up all around Paradise Pier and pathways changed to accommodate construction.  Guests frequently headed to the area not to ride Toy Story Mania, but to catch glimpses of the new land.  Though some controversy surrounded the change it was clear that it was generating curiosity.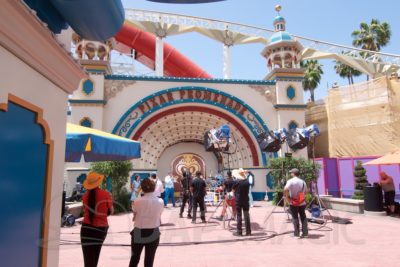 The Opening
When all was said and done Pixar Pier opened on June 23, 2018!  The Incredicoaster and Toy Story Mania was now fully open for guests to ride.  New food stalls premiered.  And the very anticipated Lamplight Lounge was open to all.  Out of many things to open at the new area, Lamplight Lounge ended up the most popular the closer the opening came.  It was touted as a brand new restaurant and lounge, replacing Ariel's Grotto.  It sparked the imaginations of fans as to what the decor would be and how the menu would reflect the Pixar universe and studio.  Quickly after the opening, the buzz was with this new eating establishment.
The Incredicoaster was the other big hit.  Though an overlay of something well known to avid park goers, it has become the ride that many visiting talks about checking out.  It's become popular with those that perhaps would not have dared the looping coaster when it didn't have a movie theme.
Pixar Pier has become an instant hit and classic to the Resort, but that is still not why it has been a top story…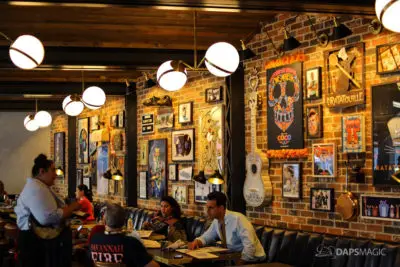 The Gift That Keeps Giving
Not everything was open on opening day for Pixar Pier.  Most of it was, but it was already known an Inside Out ride would be coming later.  The Toy Story carousel overlay of King Triton's Carousel got delayed and is still not open yet.  Bing Bong's Sweet Stuff, the candy store, was delayed for a few months.  Even small details of decoration kept being installed after the initial opening.  This ended up continuing the anticipation and buzz surrounding the whole land area.  When something got added, tweets, Instagram posts, and any other sources of news captured the photos and videos and stories to continue the growth of Pixar Pier.  The story didn't end in June but kept growing.  Because of that curiosity and anticipation didn't die down throughout the year.  It's basically been a big story because it has been scattered throughout the year and not contained in just one month of its opening.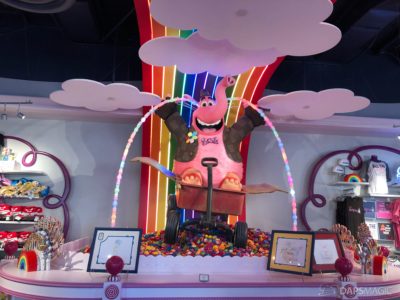 For a look at the coverage we had throughout the year, here are some of the posts:
Pixar Friends Find Perfect Home at Disney California Adventure's Pixar Pier
Pixar Pier Offers New Food And DAPS MAGIC Reviews It (Yes, ALL of It)!
Pixar Pier to Open Inside Out Emotional Whirlwind at Disney California Adventure in 2019
Bing Bong's Sweet Stuff Now Open on Pixar Pier at Disneyland Resort
Disney California Adventure Unveils New Pixar Lamp at Entrance Sign for Pixar Pier!