The Walt Disney World Resort is continuing its now four-year-old tradition of the Star Wars race weekend. This year, Disney is mixing things up a little bit by making it celebrate the rivalry between the light and dark side of the Force.
The Disney Parks Blog announced the names of the individual races for the Star Wars race weekend. And it should come as no surprise, they are themed around the rivalries found in Star Wars. Check out these races and rivalries:
Star Wars Rival Run 5K | Finn and Captain Phasma
Star Wars Rival Run 10K | Han Solo and Boba Fett
Star Wars Rival Run Half Marathon | Rey and Kylo Ren
Star Wars Rival Run Challenge | Luke Skywalker and Darth Vader
runDisney Kids Races | BB-8 and BB-9E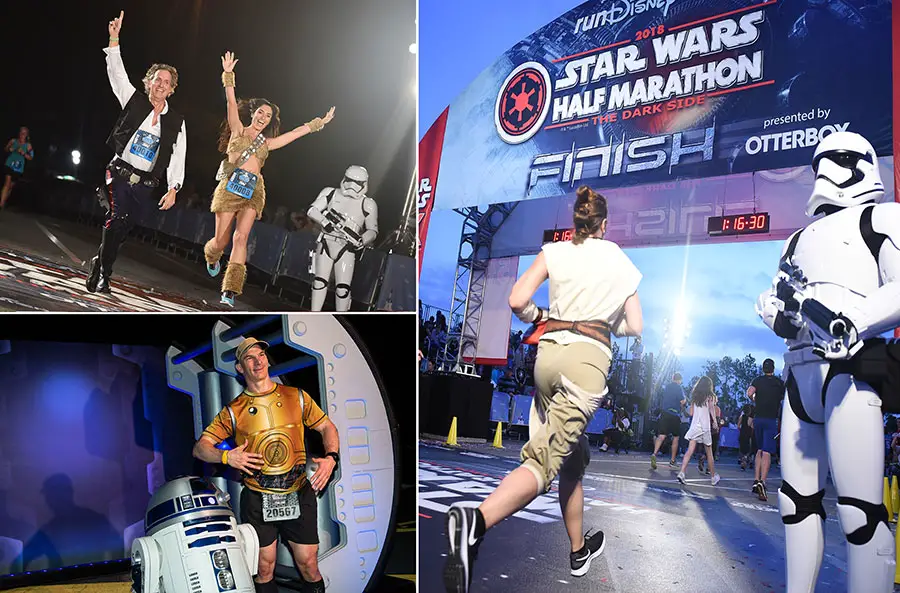 For those who are going even further with their Star Wars race journey, the runDisney Kessel Run Challenge cane be completed by running the Star Wars Rival Run Half Marathon at Walt Disney World Resort and the Star Wars Virtual Half Marathon. The Virtual Half Marathon theme this year will be featuring R2-D2.
So now comes the question, what side will you be running for and in what race? Register by January 15, 2019, to pick your side! Then show your side through your specially designed racing bib! Register after January 15, 2019, and the Force will determine the destiny of which side you run for.