During the Star Wars: The Last Jedi panel this morning at Star Wars Celebration Orlando 2017 the first teaser was released for this newest installment of Star Wars. Watch it here:
Just before the teaser was shown, a new teaser poster was revealed by Kathleen Kennedy, Rian Johnson, and Josh Gad to the crowd in attendance at the panel. It shows Rey holding what appears to be a light saber very much like one of the original Star Wars posters. Above her, Luke Skywalker and Kylo Ren can be seen in the shadows on either side of the blade. Take a look at the full poster here: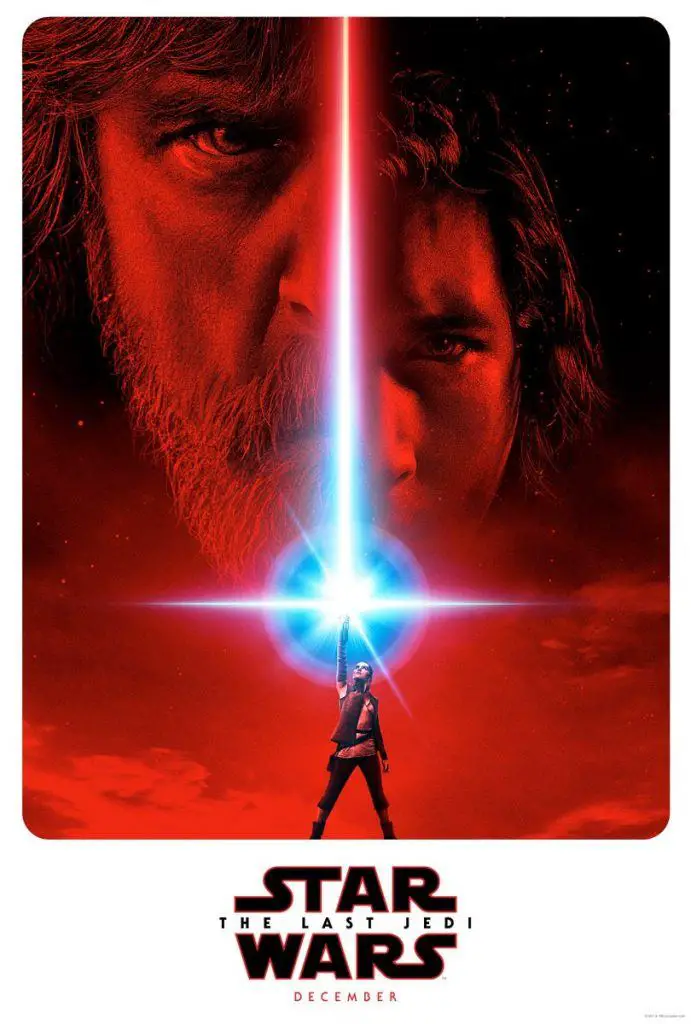 What did you think of this teaser and poster?