Following the San Diego Comic Con, there are some upcoming books to get glimpses of.  Perhaps the biggest news is a new fan loyalty reward program for Marvel.  It's integrated into Marvel accounts, making it easy for those already with Marvel.  Black Panther is in a couple of upcoming projects.  Squirrel Girl is going to take on…well…everyone.  Inhumans are battling the X-Men.  And Marvel has some Eisner awards to congratulate.
MARVEL ENTERTAINMENT INTRODUCES "MARVEL INSIDER" PROGRAM
New Fan Loyalty Program Empowers Marvel Fans to Gain Points and Unlock Rewards
New York, NY—July 25, 2016 — Calling all Marvel fans! Power up your fandom and get rewarded for the things you already do! Starting today, join the all–new Marvel Insider loyalty program for free and start earning points for connecting, sharing, watching, and more!*
Marvel is excited to welcome and invite all Marvel fans to create their Marvel Insider account, earn points across various Marvel channels, and get incredible Marvel rewards like best-selling digital comics, amazing collectibles and unforgettable experiences.
Go to Marvel.com/insider to become a Marvel Insider today!
"Marvel fans are some of the most passionate fans in the world, and Marvel Insider is our way of connecting with them in a more meaningful style," says Peter Phillips, EVP/GM, Interactive & Distribution. "Whether you have been a part of the Marvel community for years or you're just starting to interact with the brand, you now have an extra reason to engage with us. It's our way of saying 'thank you' to our fans."
Already have a Marvel.com account? Just confirm that you want to be a part of the program next time you sign in and start earning points immediately! Once you're in, you'll get rewarded for things like making a digital comic purchase, checking out the latest and greatest original content on Marvel.com and completing more activities that'll help fill up your points bank! Activities are updated as exciting things happen in the Marvel Universe so check back frequently for new opportunities at marvel.com/insider/activities to earn points and get cool rewards like digital comics, signed posters, limited-edition pins and more! 
Powered by CrowdTwist, the industry-leading provider of comprehensive and multichannel loyalty and engagement solutions, Marvel Insider will continually be implementing and updating fans with new and exciting ways to interact with Marvel content for exciting and exclusive rewards.
Marvel Insider has arrived and it's the latest and greatest way to be rewarded for enjoying all the things you already love from Marvel. Purchase your favorite comic – you're rewarded! Watch the latest Marvel trailer – you're rewarded!  Check in at a Marvel movie on opening weekend – you're rewarded! With more fun multi-channel activities being added often there is no reason not to join today and take your fandom to the next level!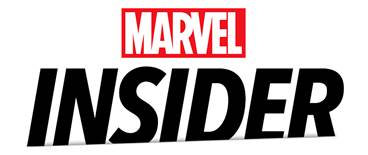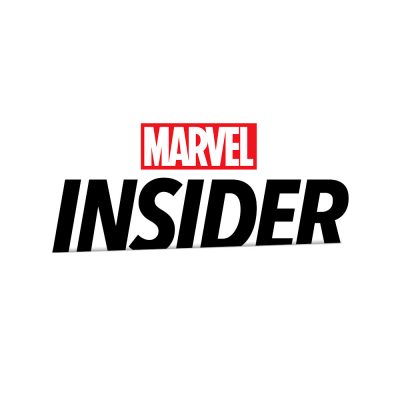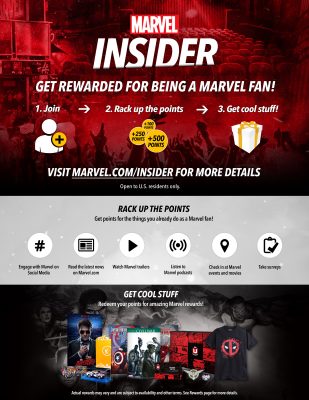 The Unbeatable Squirrel Girl Beats Up the
Marvel Universe This October – Your First Look!
All-New Original Graphic Novel Coming This October!
New York, NY—July 29th, 2016 — It's a story so HUGE, we needed an entire Original Graphic Novel to tell it! Yes she's unbeatable. Yes she talks to squirrels. But this October, she becomes something entirely new – the star of her very own OGN! But first, get a brand-new look inside THE UNBEATABLE SQUIRREL GIRL BEATS UP THE MARVEL UNIVERSE! OGN – coming at you from the award winning team behind the monthly Unbeatable Squirrel Girl series – Ryan North and Erica Henderson!
She's beaten Thanos. She's bested Galactus. She's thwarted Doctor Doom (twice, but who's counting?). But in this all-new graphic novel, she'll take on her most dangerous, most powerful and most unbeatable enemy yet: HERSELF! Specifically, an evil duplicate created through all manner of mad science (computer and regular type). So what happens when two Unbeatable Squirrel Girls clash? You'll have to wait to find out, but believe us – it's going to be NUTS!
Spinning out of the hit series everyone is talking about, THE UNBEATABLE SQUIRREL GIRL BEATS UP THE MARVEL UNIVERSE! OGN is perfect for new readers, but also set within continuity for die-hard fans. Presented in a hardcover format, Doreen Green's first Original Graphic Novel marks another stellar entry into Marvel's growing OGN line including Avengers: Rage of Ultron, Amazing Spider-Man: Family Business and the upcoming Deadpool: Bad Blood.
THE UNBEATABLE SQUIRREL GIRL BEATS UP THE MARVEL UNIVERSE! will be available this October in book stores, comic shops and digitally via the Marvel Comics app (for iPhone®, iPad®, iPad Touch® & Android devices) and online in the Marvel Digital Comics Shop. 
THE UNBEATABLE SQUIRREL GIRL BEATS UP THE MARVEL UNIVERSE! OGN (JUN160947)
Written by RYAN NORTH
Art & Cover by ERICA HENDERSON
120 pgs….$24.99
Pre Order Now
FOC – 08/01/16, On-Sale – 10/05/16
MARVEL COMICS ANNOUNCES BLACK PANTHER: WORLD OF WAKANDA
All-New Series, Co-Written by Roxane Gay and Ta-Nehisi Coates and Drawn by Alitha E. Martinez, Compliments and Expands Marvel Comics' Black Panther
New York, NY—July 25, 2016 — Wakanda, the African country and home of the Black Panther, is the most sophisticated and technologically advanced nation on Earth. Its influence reaches across all of the Marvel Universe, and today Marvel Comics is proud to present an all-new ongoing series devoted to the exploring the people of this fascinating locale with BLACK PANTHER: WORLD OF WAKANDA!
The first arc, co-written by Roxane Gay (Bad Feminist, An Untamed State) and the best-selling Black Panther series writer Ta-Nehisi Coates, with artwork by Alitha E. Martinez, will focus on Ayo and Aneka, two members of the Dora Milaje, Black Panther's elite squad of female bodyguards.
"Under the leadership of Ayo and Aneka, the Dora Milaje decide to expand their mission, to not only serve as protection for Black Panther, but to also right wrongs, particularly against women, in Wakanda and around the world," Gay says. "They also have to deal with the repercussions of Aneka murdering a village chieftain, as well as a threat from within."
As BLACK PANTHER: WORLD OF WAKANDA continues, each arc will focus on characters from Wakanda, and the surrounding nations, creating a key companion title to Coates' current Black Panther series.
Additionally, the first issue of BLACK PANTHER: WORLD OF WAKANDA will feature a 10-page backup story co-written by Yona Harvey (Hemming the Water) and Coates with artwork by Afua Richardson. This story will focus on Zenzi, the mysterious and powerful co-leader of The People, the rebel group that is responsible for much of the strife and chaos seen in the current Black Panther series.
"Intelligent and willful, Zenzi's intimate knowledge of her home and its people drives her belief that her way of revolution will correct the current path of Wakanda," says Harvey. "This is the story of how Erik Killmonger's creation learned to master her powers of persuasion at a young age and ultimately use them against the monarchy: only The People can lead the people." 
"BLACK PANTHER: WORLD OF WAKANDA offers a new canvas for storytelling in the Marvel Universe where top-tier talent can explore the limitless possibility of the world of Black Panther," says Marvel EiC, Axel Alonso.  "Roxane, Alitha, Yona and Afua are crafting a series that is essential reading because it takes readers even deeper into the hearts and minds of the rich array of characters introduced in Ta-Nehisi's groundbreaking story and further positions them for greatness within the Marvel Universe."
On the edge of revolution, the nation of Wakanda stands at a crossroad, defended and challenged by those closest to its heart.  Revolution has arrived and change is coming! Be here this fall as BLACK PANTHER: WORLD OF WAKANDA breaks down the barriers and ushers in a new age that will further expand the world of the Black Panther across the entire Marvel Universe.
BLACK PANTHER: WORLD OF WAKANDA #1
Written by ROXANE GAY, YONA HARVEY, and TA-NEHISI COATES
Art by ALITHA E. MARTINEZ and AFUA RICHARDSON
Cover by AFUA RICHARDSON
On-Sale – November, 2016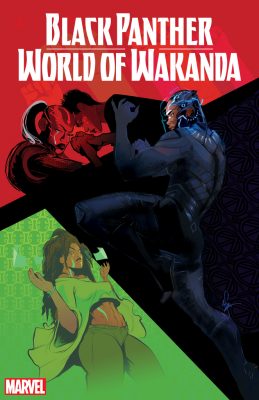 MARVEL COMICS PROUDLY PRESENTS
"BLACK PANTHER: A NATION UNDER OUR FEET – PART THREE"
FEATURING THE WORLD DEBUT OF
"WHAT YOU CAME FOR" BY JEAN GRAE
Innovative Marvel Video Series Bridges Marvel Comics with Top Music Talent
New York, NY—July 27th, 2016 — Today, Marvel Comics continues to present this year's breakout Marvel Super Hero – the Black Panther – through a monthly video series that continues to link the world of comics and hip-hop blending animated comics along with commentary from Black Panther writer, Ta-Nehisi Coates.  Additionally, "Black Panther: A Nation Under Our Feet – Part Three" is launching the brand new track, "What You Came For" by Jean Grae.
This new video series is designed to present the world of Black Panther to a whole new audience and will offer fans a monthly recap of the best-selling comic book series prior to the latest issue being made available and on sale.
Within Marvel Comics' Black Panther, written by The Atlantic national correspondent and National Book Award winner, Ta-Nehisi Coates, accompanied with outstanding art by Brian Stelfreeze, Black Panther confronts a dramatic upheaval in Wakanda that will make leading the African nation tougher than ever before! When a superhuman terrorist group calling itself The People sparks a violent uprising, the land famed for its incredible technology and proud warrior traditions will be thrown into turmoil. If Wakanda is to survive, it must adapt — but can its monarch, one in a long line of Black Panthers, survive the necessary change?
Continuing the excitement surrounding Marvel's celebrated Super Hero T'Challa, the Black Panther, the latest episode of this revolutionary multi-artist hip-hop-inspired video series samples a brand new track, "What You Came For", by Jean Grae.
"Do I want to submit a brand new song for Marvel's Black Panther collaborative video series? Are you kidding? Probably one of the most exciting requests I've ever gotten," exclaimed Jean Grae. "One, collaborating with Marvel on anything is a dream filled with unicorns. Two, Black friggin' Panther! Three, Ta-Nehisi is writing it. Four, everything about where we are as a people right now. It's so important and needed. I'm so proud of everyone involved in this. Now I'm crying."
Watch "Black Panther: A Nation Under Our Feet – Part Three" now!
This new video series has already reached global proportion and will further emphasize how Marvel is the premiere name when it comes to story-telling, diverse character development, and now, musical integration.
Black Panther #4 is available digitally through the Marvel Digital Comic Shop and at all local comic book retailers. To find a comic shop near you, visit www.comicshoplocator.com or call 1-888-comicbook. 
The War for Survival Begins in INHUMANS VS. X-MEN #1!
New York, NY—July 27th, 2016— Two super-powered races clash as Mutantkind and Inhumanity collide with the fates of their species at stake! Announced this weekend at San Diego Comic-Con, Marvel is pleased to bring you INHUMANS VS. X-MEN – a six issue event series coming to you this December! Blockbuster creators Charles Soule (Uncanny Inhumans), Jeff Lemire (Extraordinary X-Men) and Leinil Yu (Secret Invasion) bring the two groups to war – with explosive results!
"Tensions have been rising between the X-Men and the Inhumans for a long time," says Marvel Editor-in-Chief Axel Alonso. "Now they've reached the boiling point and both sides have everything to lose.  Charles, Jeff and Leinil are bringing the fireworks for a cataclysmic confrontation that answers the inevitable question: 'Is the Marvel Universe big enough for Inhumans AND Mutants'?"
As the Terrigen Mists roll across the Earth, birthing new Inhumans and poisoning the planet's Mutants, time has run out! Terrigen is on the verge of reaching a saturation point in the Earth's atmosphere. The X-Men have one choice – destroy the mists, or risk the planet becoming permanently poisonous to their kind. With their backs to the wall, it's take action now…or become extinct forever.
United together, the entire Mutant race stages a desperate final strike. There's only one problem – the Inhumans won't go down without a fight. And they're calling in everyone! The Royal Family, the Nuhumans, Ms. Marvel, Quake and even Moon Girl!
It's all on the line as these two Marvel mainstays go head-to-head! Only one can survive. Who will be left standing when the dust clears? It's all been leading to this! The ultimate war for survival begins this December in INHUMANS VS. X-MEN #1!
INHUMANS VS. X-MEN #1 (of 6)
Written by JEFF LEMIRE & CHARLES SOULE
Art & Cover by LEINIL YU
On-Sale in DECEMBER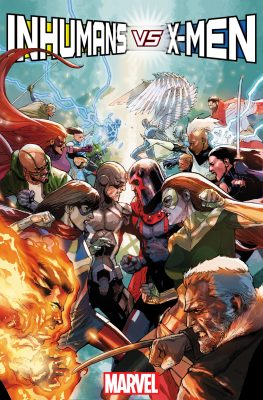 Marvel Congratulates The 2016 Eisner Award Winners!
Each year the Eisner Awards ceremony recognizes the best and brightest creators for their contributions to the comics industry. Marvel is pleased to congratulate Jason Aaron, Dan Slott, Mike Allred, David Aja and Jordie Bellaire who all took home an award from the 2016 ceremony held during San Diego Comic-Con, this past weekend.
Marvel creators earned Eisner Awards for the following:
Best Writer – Jason Aaron, THE MIGHTY THOR, STAR WARS, DOCTOR STRANGE & MEN OF WRATH (Marvel ICON)
Best Single Issue/One-Shot – Dan Slott & Mike Allred, SILVER SURFER #11
Best Cover Artist – David Aja, HAWKEYE, KARNAK, SCARLET WITCH
Best Coloring – Jordie Bellaire, VISION, MAGNETO, MOON KNIGHT, DEADPOOL
Marvel would also like to congratulate all the other nominees and winners at the 2016 Eisner Awards.
If you haven't checked out these award winning stories, head out to your local comic shop and pick up these great collections or get them right now digitally!
THE MIGHTY THOR VOL. 1: THUNDER IN HER VEINS (FEB160949)
Written by JASON AARON
Art & Cover by RUSSELL DAUTERMAN
ISBN: 978-0785195221
DOCTOR STRANGE VOL. 1: THE WAY OF THE WEIRD (FEB160948)
Written by JASON AARON
Art & Cover by CHRIS BACHALO
ISBN: 978-0785195160
STAR WARS VOL. 1: SKYWALKER STRIKES (MAY150811)
Written by JASON AARON
Art & Cover by JOHN CASSADAY
ISBN: 978-0785192138
SILVER SURFER VOL. 3: LAST DAYS (AUG150886)
Written by DAN SLOTT
Art & Cover by MIKE ALLRED
ISBN: 978-0785197379
HAWKEYE VOL. 4: RIO BRAVO (OCT140937)
Written by MATT FRACTION
Art by DAVID AJA & FRANCESCO FRANCAVILLA
Cover by DAVID AJA
ISBN: 978-0785185314
VISION VOL. 1: LITTLE WORSE THAN A MAN (APR161081)
Written by TOM KING
Art by GABRIEL HERNANDEZ WALTA & JORDIE BELLAIRE
ISBN: 978-0785196570