DuckTales comes to Disney XD next year and today Oh My Disney revealed the first teaser for the show. The image gives a taste of what the characters will look like when the show arrives in 2017 and has Huey, Dewey, Louie, Webby, and Donald Duck within the silhouette of Scrooge McDuck. Take a look: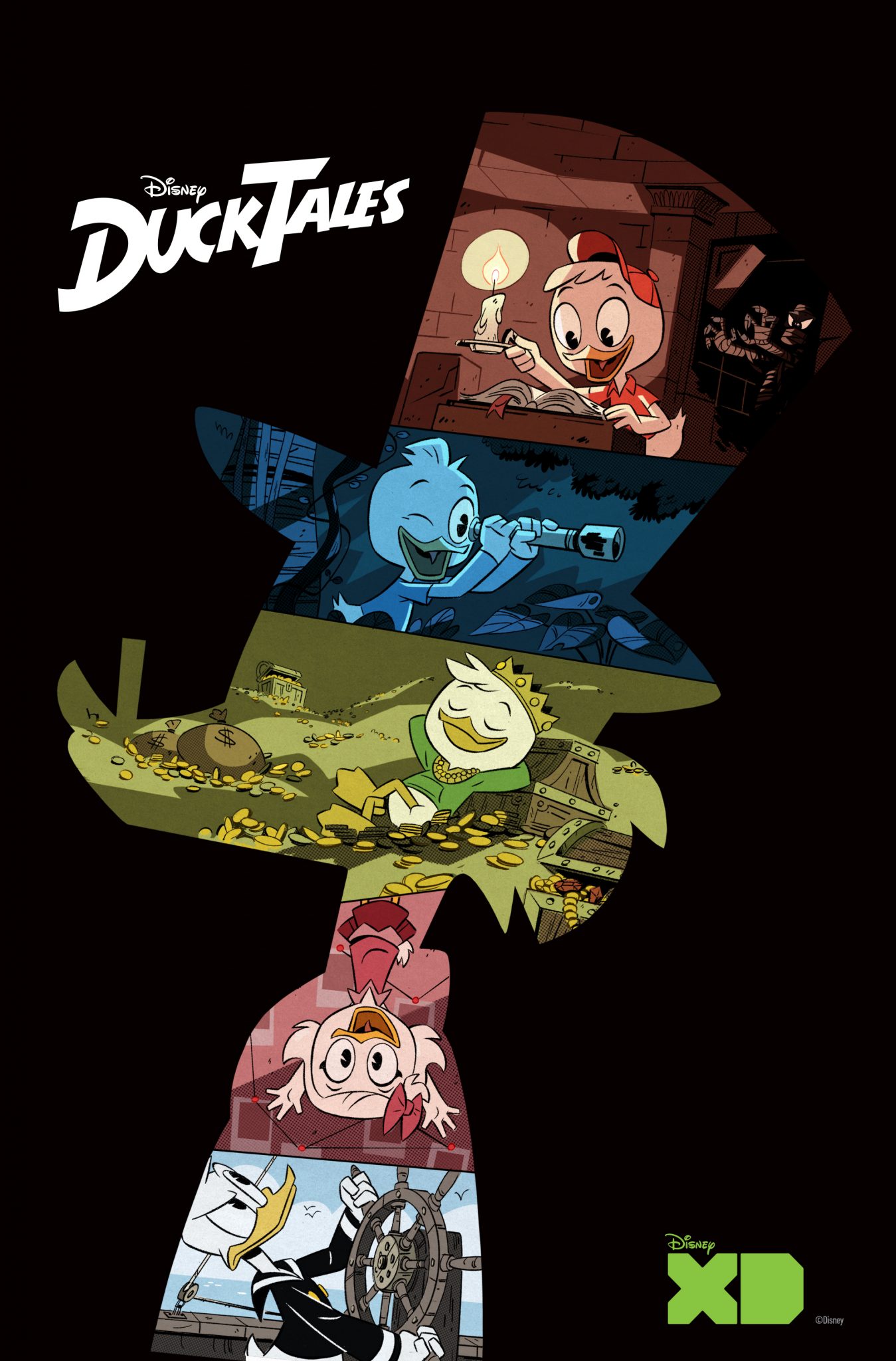 The artwork was created by DuckTales's production art team, led by Youngberg and Jimenez. This image will also appear on the back of the DuckTales Cinestory Volume 1 comic, a collectible edition retelling the first five episodes of the original DuckTales television show. The comic book will be released at Comic-Con on July 20, and then hit comic book stores nationwide beginning Tuesday, September 27.
What do you think of the new look for DuckTales?