Frozen fans visiting Epcot this summer will be excited to know that wineter and summer will be daily combined when the new Frozen Ever After attraction and Royal Sommerhus open on June 21. 
These two new Frozen-themed-themed experienced will be located in the Norway pavilion and offer guests an immersive opportunity to visit Anna, Elsa, and of course Olaf in their home kingdom of Arendelle. The trip to Arendelle will be by boat for the Frozen Ever After attraction and will take guests to the "Summer Snow Day" Celebration, courtesy of Queen Elsa. Following the Celebration, guests will visit Troll Valley as they make their way up the North Mountain to Queen Elsa's Ice Palace. The boat ride will conclude at the Bay of Arendelle. 
If you can't wait for this attraction to open, good news! You can begin booking FastPass+ on May 21st for this experience that will open a month later.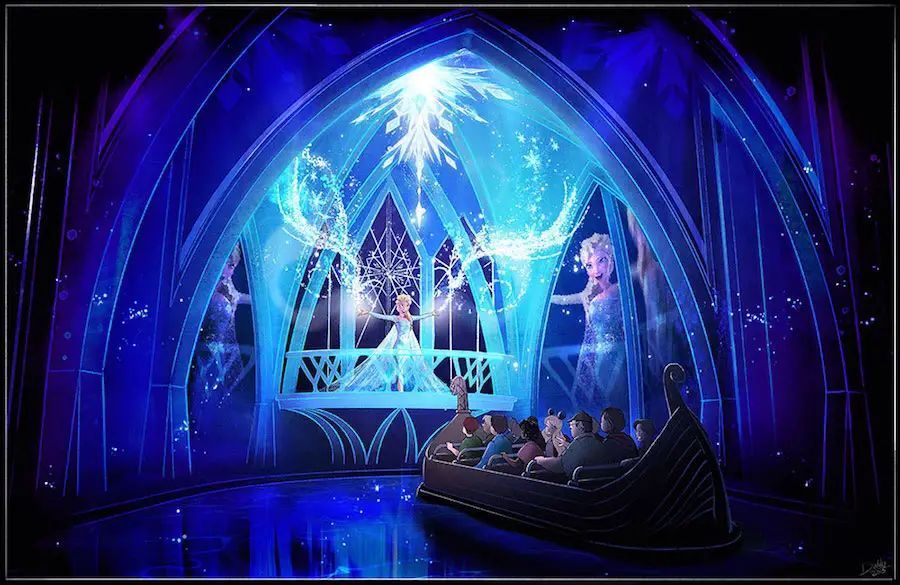 Experiencing Frozen in Epcot won't just be confined to a boat. The Royal Sommerhus will be allowing guests to visit both Anna and Elsa in their summer home daily. This will also be found in the Norway pavilion. Both the Norway Pavilion and Future World will be opening at 9:00 a.m. This summer at Epcot. 
Will you be visiting Anna and Elsa this summer at Epcot?