Disney's Moana has found her voice and Disney is sharing who that voice is. The title character will be voiced by a 14 year old native of Hawaii, Auli'i Cravalho. She will be joining Dwayne Johnson on this South Pacific adventure about a teenager Moana (Cravalho) who is helped by demi-god Maui (Johnson) as she braves the ocean to prove herself as a master wayfinder.
Cravalho was one of hundreds of people who auditioned for the role from the Pacific Islands. "I didn't think I would have a chance," Cravalho said. "When I was little, I used to dance around the house singing at the top of my lungs. In my mind, that was performing and I loved the feeling of it. But I never imagined being in a Disney movie, being Moana—representing my culture in that way."
Producer Osnat Shurer actually remember Cravalho from a different audition and tracked her down to try out for the role. The rest, as they say, is history. "Her audition was fantastic – she was such a raw talent," said Shurer. "Auli'i was among a small number of girls we brought back for a second round of auditions. Then we flew her and her mom over to audition at our studios in Burbank."
"Auli'i demonstrated a certain fearlessness in her auditions and call-backs," said director John Musker. "She has a playful, mischievous wit. She can project vulnerability, she doesn't seem intimidated at all by the challenges ahead, and her Polynesian background has helped shape her connection to family, hard work and music. These are all qualities she shares with Moana."
"Moana is a vibrant, tenacious 16-year-old growing up on an island where voyaging is forbidden," added director Ron Clements. "But Moana has been drawn to the ocean since she can remember and is desperate to find out what's beyond the confines of her island."
Moana will arrive in U.S. theaters on Nov. 23, 2016. 
What do you think of this most recent Moana news?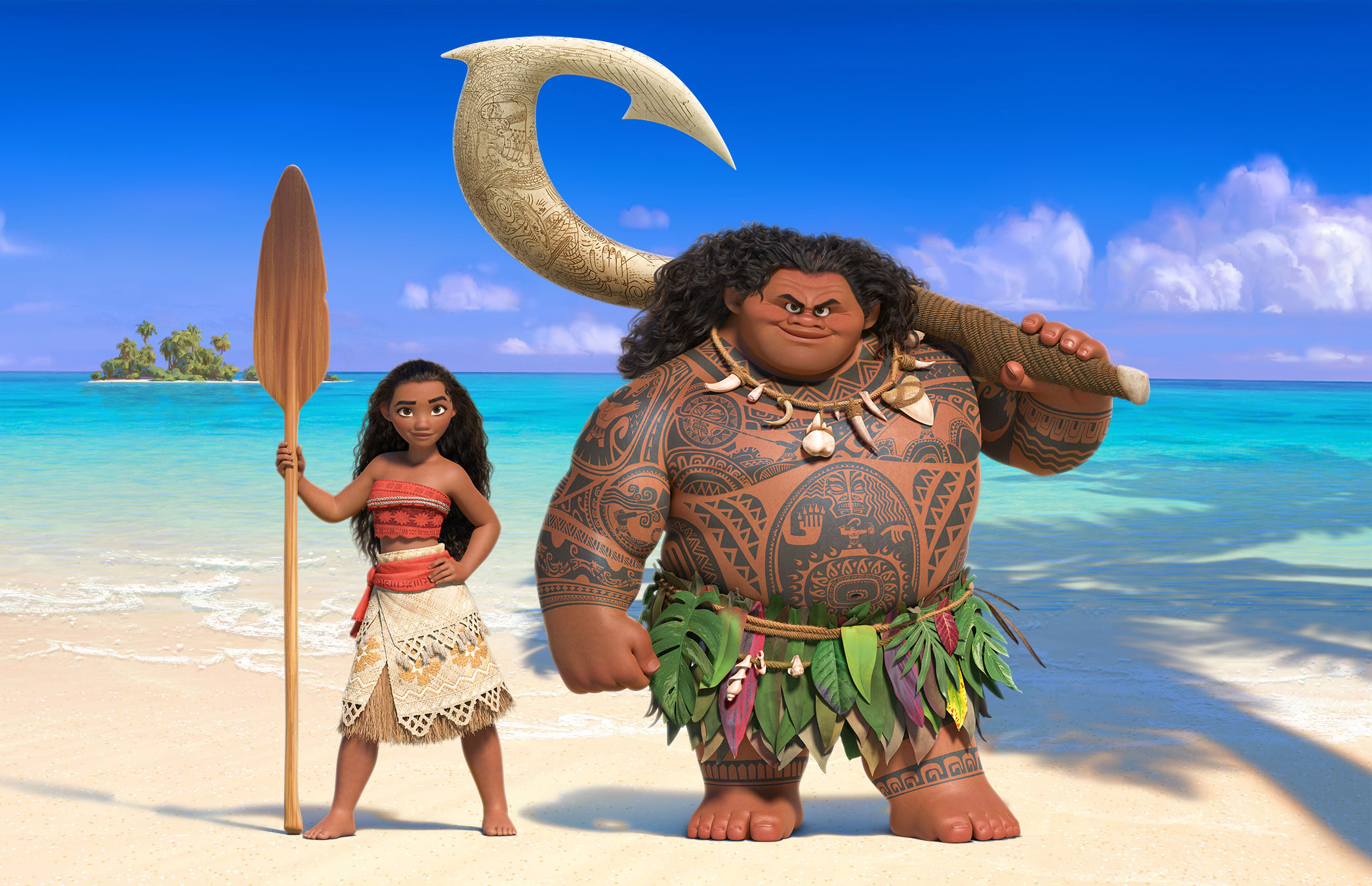 Moana Description
Three thousand years ago, the greatest sailors in the world voyaged across the vast South Pacific, discovering the many islands of Oceania. But then, for a millennium, their voyages stopped – and no one today knows why. From Walt Disney Animation Studios comes "Moana," a sweeping, CG-animated adventure about a spirited teenager who sails out on a daring mission to prove herself a master wayfinder and fulfill her ancestors' unfinished quest. During her journey, Moana (voice of Auli'i Cravalho) meets the once-mighty demi-god Maui (voice of Dwayne Johnson), and together, they traverse the open ocean on an action-packed voyage, encountering enormous fiery creatures and impossible odds. Directed by the renowned filmmaking team of Ron Clements and John Musker ("The Little Mermaid," "Aladdin," "The Princess & the Frog"), and produced by Osnat Shurer ("Lifted," "One Man Band"), "Moana" sails into U.S. theaters on Nov. 23, 2016.

Like 'Moana' on Facebook! https://www.facebook.com/disneymoana