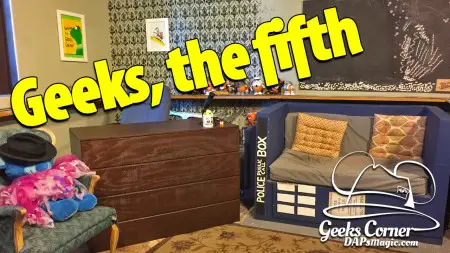 Welcome to the fifth anniversary episode of Geeks Corner! It also marks the final episode with Johnny 5 as a regular co-host. So this week we look at the past, the present, and the future of Geeks Corner. We hope you enjoy all of these elements. We also take a few minutes to talk about the new Disney Annual Passholder price increases at Walt Disney World Resort and also the Disneyland Resort. Marvel's Agents of S.H.I.E.L.D. has kicked off its third season and this must be geeked out about as well.
To listen to the podcast of this episode press play:
[sc_embed_player fileurl="http://traffic.libsyn.com/geekscorner/Geeks_The_Fifth_-Geeks_Corner-_Episode_501.aac"]
Here are videos that were shared in this episode:
Here are the articles referenced:
We hope you enjoyed this week's episode! Please let us know what you liked this week and what things you'd like to see in the future!
Let's go to the corner!